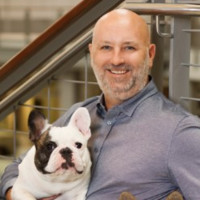 Party City Holdco Inc. said Brad Weston, shown right, who was SVP and chief merchandiser at Dick's Sporting Goods from 2006 to 2011, has been appointed CEO of Party City Holdco Inc.
CEO Jim Harrison will be transitioning to the new role of vice chairman effective April 1, 2020. Harrison will continue to serve as a director of the company. Weston has served as president of Party City Holdings and CEO of the Party City Retail Group.
Weston brings 32 years of retail industry experience, including serving as CEO of Petco, prior to joining Party City in July 2019.
Photos courtesy Party City/Brad Weston