Bryan Smeltzer, general manager of Zamst U.S., explains why "support is perhaps the fastest-growing category in sporting goods."
Writer: Carly Terwilliger
When All Pro Denver Broncos linebacker Von Miller and Chicago Cubs shortstop Addison Russell suffer an injury, their extensive recovery processes are similar.
Miller tore his ACL in 2013, and Russell has suffered several injuries, including a strained hamstring that caused him to miss the 2015 National League Championship Series. During their recoveries, both Miller and Russell recognized the role that bracing and support products play in injury protection and prevention.
Enter Zamst, a leading provider of sport bracing and support products.
"Being injured during the playoffs in 2015 was incredibly frustrating and I never want to be in that position again," said Russell, who joined the "Z Team" earlier this month. "I am impressed by Zamst's ability to combine their medical knowledge with the unique baseball requirements to create products that specifically address my individual needs." Russell uses the brand's Elbow Band, Wrist Wrap and IW-1 Set, the latter being a brace that also compresses an ice bag to the affected area.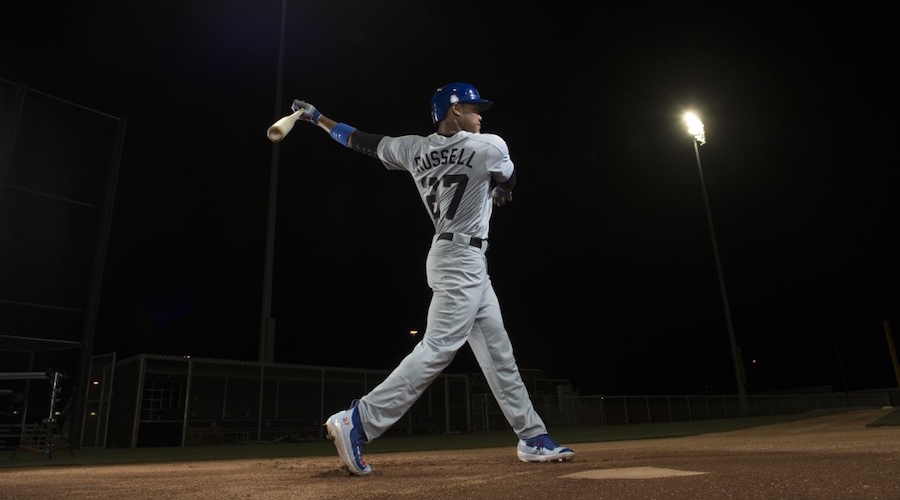 Bryan Smeltzer, general manager of Zamst U.S., observed that people avoid bracing or support product unless they are already injured. He commented that athletes say, "I'm not going to put this product on until I'm injured." The reality, however, is that while braces and support products will help you once you're hurt, they can also prevent or reduce the severity of an injury. "That's especially true of the more common multi-sport injuries such as plantar fasciitis," said Smeltzer, which is "a very nagging injury that tends to come and go, so people turn to braces and compression to help alleviate the injury."
Whether playing as an amateur or competing at an elite level within any sport, injury prevention or support is necessary for most active people. "We see significant opportunities in the category," Smeltzer said. "Support is perhaps the fastest-growing category in sporting goods." To meet the growing need, Zamst is expanding its specialty channels – especially run, but also outdoor and golf – to "cut through the confusion" at retail when it comes to a consumer looking for a high -uality brace that is lightweight and allows for full range of motion.
"Because of the wide range of sports and types of injuries, most people walk into retail stores unsure of what type of product to buy to address their injury," said Smeltzer. "We simplify this process for the consumer because we classify according to the individual athlete's performance needs and their injury. It's all about providing what's most customized for them."
But even getting to that point can be difficult, Smeltzer observed. "What we found with our athletes is that there are psychological barriers to wearing braces." They have many reasons for why they should avoid a support brace – "it's heavy", "it won't breathe", "it'll restrict my range of motion." In response, Zamst has focused on overcoming these excuses.
"By addressing those concerns, we can work with more athletes," said Smeltzer. Zamst made its braces lighter and more breathable, and utilized body mapping to more closely match the way body parts should be supported. "The human body isn't flat," Smeltzer pointed out. "So we'll body map and then build the brace on a 3-D plane. This body mapping technology ensures an athlete's comfort and complete range of motion during competition."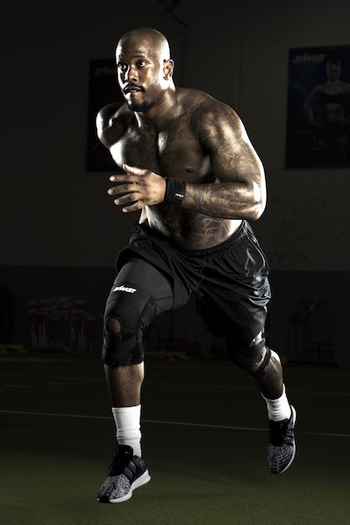 Along with providing a more accessible product, and in more retail locations, Zamst is "very selective" with the brand ambassadors it chooses. "We'll sponsor an athlete that's high profile, with a specific injury," explained Smeltzer. "In the case of Addison Russell, he's an influencer with trophies in the case, as we say. He has a voice that will resonate with influencer athletes not just now but in the future." According to Smeltzer, professional athlete ambassadors are an important part of driving consumers into a store, where they authenticate both the brand and product.
While working with the brand's professional athletes, "You also establish relationships with teams and trainers," Smeltzer said. On the medical side, Zamst also partners with orthopedic surgeons. "As we get that feedback from the medical side, we absolutely take it into account during the development process of our products."
Zamst also relies on its "very active and engaging social media," said Smeltzer, to communicate their product benefits and education. "We've heard a lot of stories. People have literally crushed their knees, torn multiple ligaments and needed a product for recovery. An athlete that crushed his legs during a water rafting accident sent us a long story about how a Zamst knee brace was the only one he could use during recovery. To be able to help someone like that through a recovery means so much to us."
Photos courtesy Zamst