At the halfway point of the summer season for resort destinations in Florida, coastal Georgia and South Carolina, the year-over-year booking pace has decreased when compared to last year's robust summer, but overall results remain strong, according to the latest report from DestiMetrics, a division of Inntopia.
Both occupancy gains and record-setting room rates are continuing to surge on a year-over-year basis, and this summer is trending ahead of both last summer and 2019 as measured from March through August.
Building on a foundation of strong early bookings for the summer months starting in late winter and spring, participating destinations are working to keep up with steady demand even though there has been a slight slowing in booking volume in recent weeks.
DestiMetrics analysis includes monthly, seasonal and annual comparisons for occupancy, Average Daily Rate (ADR) and revenues through May 31.
May Results
Actual occupancy for the month of May was up 119.4 percent compared to last year at this time and is the result of shutdowns on almost all travel which continued in the Southeast through the first half of May 2020. Daily rates for May 2021 were also strong at 22.5 percent in a year-over-year comparison to May 2020. The combination of strong occupancy and strong rates delivered a 168.7 percent increase in aggregated revenues for the month compared to one a year ago.
For a more typical comparison, a review of the record-setting summer in 2019 showed that May occupancy for 2021 was up 16.8 percent for the month while daily rates were up 19.3 percent compared to the same period.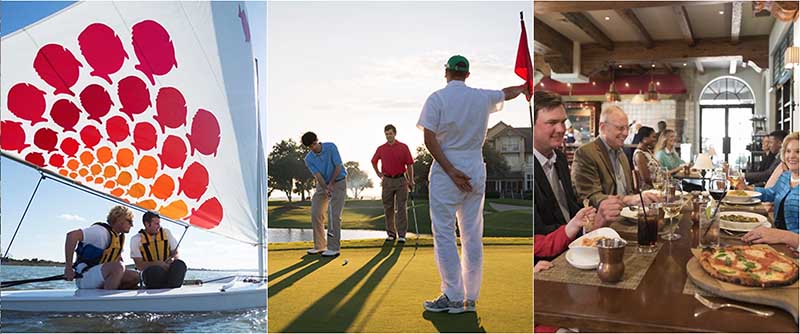 Summer Going Gangbusters
Exceptional strength and growth continue to describe the full six-month summer season for 2021. As of May 31, occupancy, including completed stays and those booked, are up 84.7 percent compared to 2020 for the same period and up 19.5 percent compared to the record-setting summer of 2019.  Occupancy is up for all six summer months compared to 2020.
The Average Daily Rate (ADR) in the past two years has been strong with impressive growth during and after the peak of the pandemic. Compared to last year, ADR is up 6.1 percent and with the increased occupancy, has delivered a 95.9 percent increase in aggregated revenues over last year at this time. The comparison to the record-breaking summer of 2019 is equally remarkable with daily rates up 20.2 percent and revenues up 43.7 percent compared to the more typical patterns of two years ago.
"This has undoubtedly been a remarkable rebound for the Southeast with soaring occupancy and rates," reported Tom Foley, senior vice president, Business Operations and Analytics, Inntopia. "But success can have consequences and those are showing up in the data as last year's reopening surge was so strong that we see a steep year-over-year decline in the booking pace when comparing the number of bookings taken in May this year versus last year. However, even though other destinations are opening and competing with the Southeast for overnight visitors, the region has established such a strong foundation of reservations that even if there is a softening in occupancy gains, these destinations are on track for a very successful summer season," he emphasized.
Looking To Early Winter
As bookings come in for the upcoming winter season beginning in September, the summer strength is continuing into the winter months. As of May 31, winter occupancy on-the-books is up 25.6 percent compared to last winter with daily rates up an aggregated 8.7 percent.  When compared to two years ago at this time, winter occupancy on-the-books is up 57.8 percent with rates up 16.5 percent.

Economic Indicators
The Dow Jones Industrial Average (DJIA) continued its rise with a 1.9 percent gain during the month to post another all-time record for monthly closing. This is the fourth consecutive monthly gain and the ninth month-over-month gain in the past 12 months. It is 36 percent higher than it was in May 2020 after suffering major losses in the previous February, March and April, and investors are encouraged by growing vaccination rates and increased economic activity. The Consumer Confidence Index (CCI) was essentially unchanged in May by dipping a scant 0.3 points to 117.2. Analysts suggested that while consumers seem assured about the immediate economic future, their outlook for the short-term declined somewhat suggesting the potential for a dip later in the summer.
The national unemployment rate dropped 0.3 percent in April from 6.1 to 5.8 percent in May as employers added 559,000 new jobs. Although better than the job growth in April, the number fell short of expectations for the second consecutive month. In addition to new jobs, the decline in the unemployment rate could also be attributed to discouraged workers leaving the workforce as they stopped looking for jobs. Although stagnant in recent weeks, the 5.8 percent unemployment rate is dramatically better than in May 2020 when it was at 13.2 percent.
"The Southeast continues to show great strength in occupancy and daily rates which are delivering impressive revenues compared to last summer and the previous summer as pandemic-related restrictions have been largely lifted for many months. The decline in booking pace has more to do with the incredible strength of reopening in late May last year than any deficiency in booking volume this year," continued Foley. "But as other destinations around the U.S. open up more widely, competition is heating up for overnight visitors, and some modest slowing in booking volume for the Southeast has started appearing in the data and could potentially start nudging room rates down depending on the aggressiveness of destination rivals.  That said, the Southeast is well-positioned at the moment for another record-breaking season in occupancy and revenues with momentum currently moving into the winter months," he concluded.
Photos courtesy Sea Island Resort, Georgia