Black Diamond Equipment appointed industry veteran Mike Hattrup as business unit director for its ski category. Hattrup brings a solid background in the ski and outdoor industries including sales, marketing, product development, and brand director roles to the position.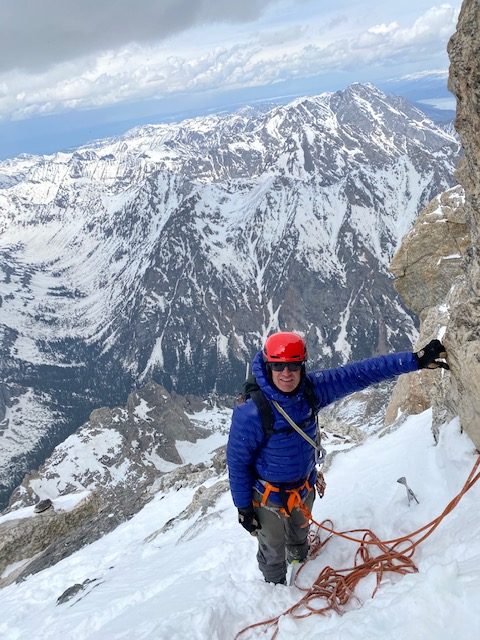 "We are very excited to have someone with Mike's stature join the Black Diamond team," said John Walbrecht, president, Black Diamond Equipment. "His knowledge of the marketplace, identifying trends and developing disruptive products that enhance the user experience make him the perfect fit to lead Black Diamond's ski program."
In his position at Black Diamond, Hattrup will be responsible for creating the strategic direction of its ski category, including business and product launch planning, global product line management, product development, and the delivery of activity and consumer-driven product initiatives.
Hattrup joins Black Diamond having spent his career in skiing, in both hardgoods and softgoods categories. Most recently, he was the US Alpine Product Marketing Manager for Fischer Sports, where he led the development of its freeride collection. Previously, he was International Sales Director and Global Backside Director for K2 Skis. In softgoods, he spent ten years on Marmot's design board team and another four years spearheading the development of Outdoor Research's freeride collection.
Prior to his business career, he was a mogul competitor earning a place on the U.S. Freestyle Ski Team. He had roles in more than a dozen ski films including the "Blizzard of Aahhh's." While filming in Chamonix, he became intrigued by the terrain outside the resorts, which led to his becoming one of the first certified AMGA ski mountaineering guides, taking clients in the U.S., Canada, South America, Norway, and the European Alps.
Hattrup is also a certified ski mountaineering guide for the American Mountain Guide Association.
"I've been a fan of BD products ever since I went through the guide program. When I was their competitor, I admired the passion of the employees, envied and at times loathed the power of the brand, so I'm honored to join the BD team and excited to advance Black Diamond's Ski category in an increasingly competitive global marketplace."
Photos courtesy BD/Mike Hattrup