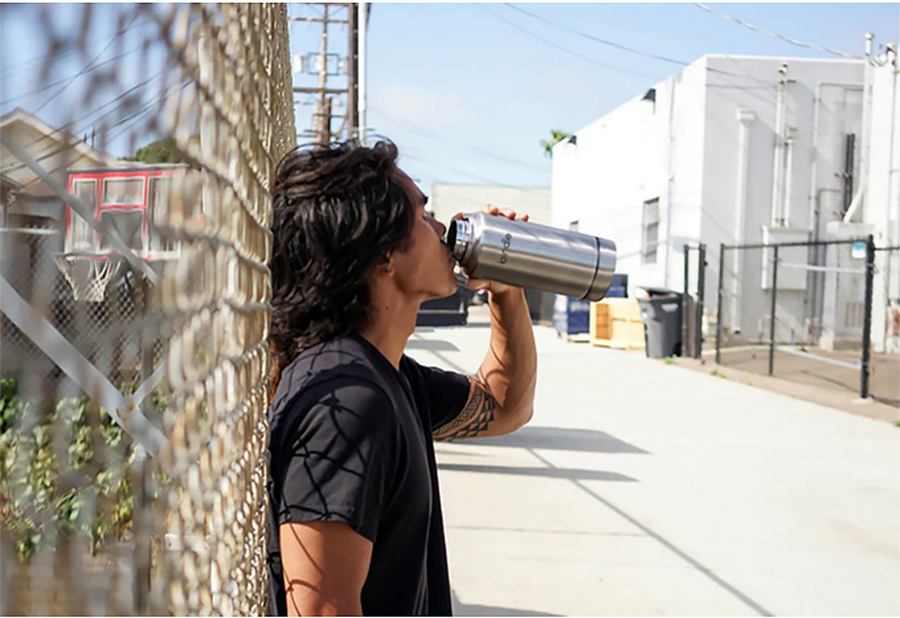 Water bottles come in different shapes, colors and sizes.
They are easily portable, convenient and recyclable. However …
—•—
The manufacturing of disposable water bottles requires petroleum, a non-renewable resource. Making bottles to meet America's demand for bottled water uses more than 17 million barrels of oil annually, enough to fuel 1.3 million cars for a year.
The environmental impact of disposable water bottles is significant. When we choose to use a reusable bottle, we reduce the amount of plastic bottle manufacturing companies produce, and that benefits Mother Earth.
Some bottle manufacturers are experimenting with alternative materials to make new bottles that are more readily biodegradable, but the lowest-impact water bottles are made of glass or metal. They are not made from petroleum. By choosing to refill, we keep disposable bottles out of the waste stream and minimize our impact on the environment.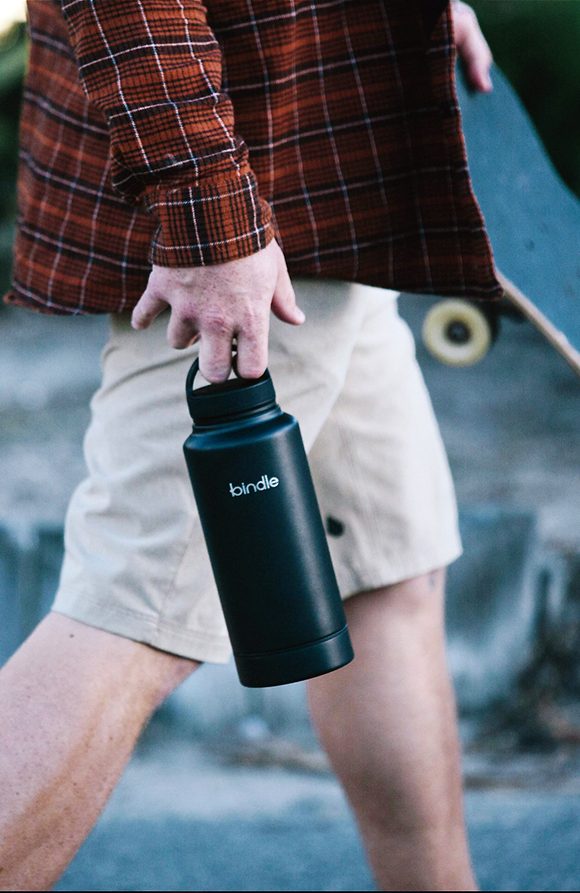 Houston Buehrle, pictured bottom right, had an idea in July, 2016 for a dual-purpose water bottle. He called it the Bindle Bottle.
The Bindle Bottle is a dual-walled, stainless steel, vacuum sealed bottle that holds 24 ounces of hot or cold liquid with 450 cubic centimeters of built-in dry storage space in the bottom of the bottle. Just unscrew the bottom, place your essentials inside and your ready for your next adventure.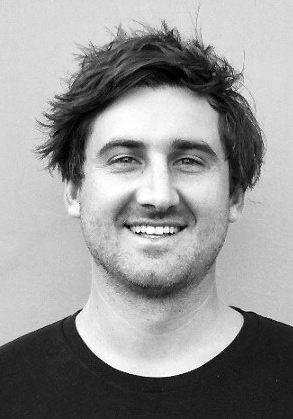 Here are thoughts from the brand that offer more background on what the inspiration was for the company and why the name "Bindle."
What were the two guiding principles that drove the design of Bindle Bottle? Our goal was a product that was equal parts practicality and convenience. Yogis, stash your keys, cards and lip balm in the hidden compartment. Cyclists, keep all of your essentials in one place and slide it into your bike's bottle carrier for easy access. Festival goers, have fun! You only have to worry about keeping up with one item instead of ten. No matter who you are, where you go or what you're interested in, you'll always find a use for our bottle.
Are Bindle Bottles durable? Our bottles are made from 18/8 food-grade stainless steel and BPA-free polypropylene components. Each bottle is dual-walled and vacuum sealed to keep liquids colder, longer. The storage compartment is waterproof and scent-proof.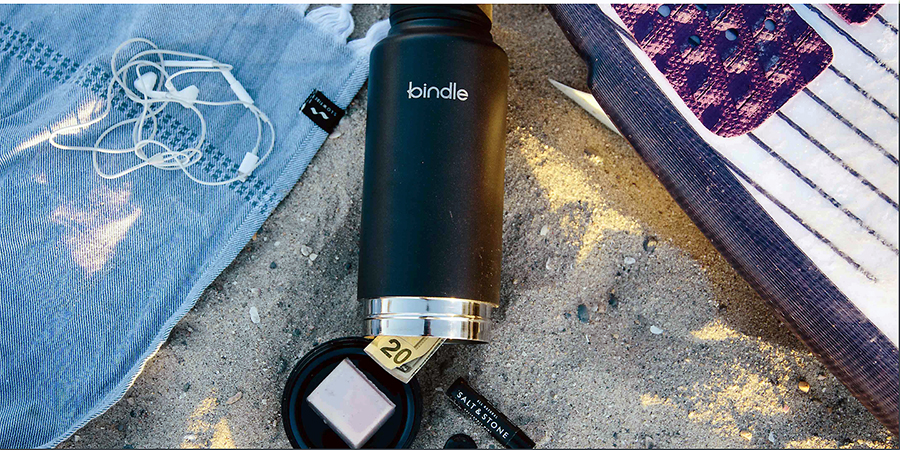 What was the mission behind the bottle? We believe in simplicity; less is more. Developing smarter systems to help organize your life is key to our mission. No lights, no sounds, just a simple compartment to consolidate the things you need into one useful, everyday item. Watch the video here or click on the photo above.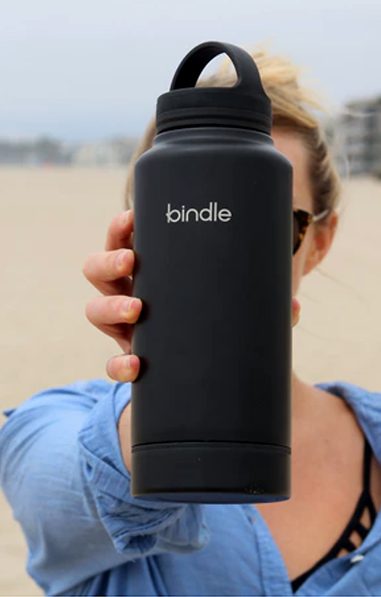 Why buy a Bindle Bottle? The materials, shape and structure of the bottle are there because you need them. When you buy our bottle, you're getting a lightweight, durable accessory that gives you freedom with your everyday carry items.
Is there a meaning behind the name? Historically, the word "Bindle" means to carry essentials in a bag, blanket or cloth tied to a stick. So we decided to bring the once iconic name back from obscurity. It describes our product perfectly. 
---
Verde Brand Communications represents Bindle Bottle. "Ever since our team was introduced to Bindle Bottle, we've been obsessed with it; it's very much one of those 'why didn't we think of that' products. The team at Bindle Bottle up-leveled a well-designed water bottle with a functional, simple upgrade that makes it an every-day essential, and our team is looking forward to building traction and community around Bindle Bottle. This is one brand to watch." — Kristin Carpenter-Ogden, founder and CEO, Verde
Photos courtesy Bindle Bottle