"While this event celebrates the grand opening of Black Diamond retail in Anchorage, it also marks the beginning of an opportunity for Black Diamond to partner, collaborate and serve as a hub to Alaska's growing climbing and skiing communities."
— Chris Marrano, store manager,
Black Diamond Equipment Anchorage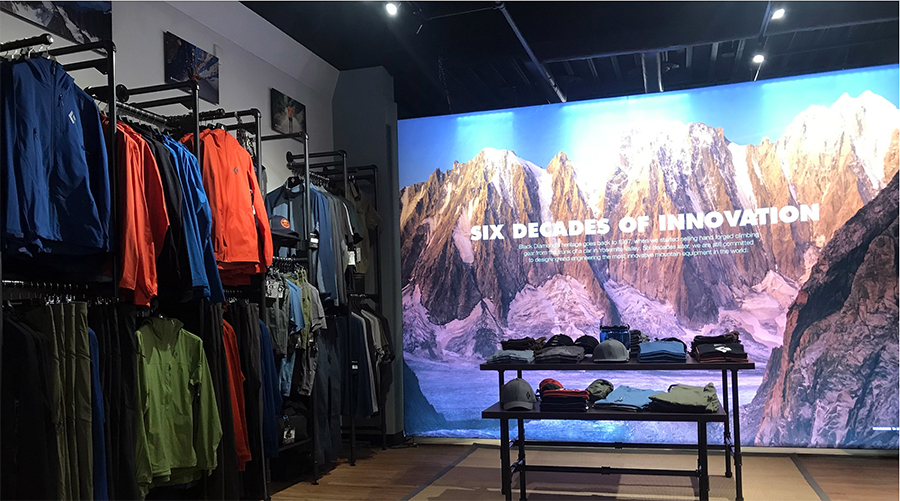 SGB talked with Matt Bluer, director, Retail and Visual Merchandising, Black Diamond Equipment, for insight into Black Diamond's expansion into the Alaskan retail market.
Why was Anchorage selected for the company's second retail location in Alaska? In expanding Black Diamond's retail operations we deliberately chose Anchorage because it plays host to a vibrant group of outdoor enthusiasts who already identify with Black Diamond. Anchorage will be a great partner and an excellent location to showcase the Black Diamond brand.
What are the top-sellers for Black Diamond in the Alaska market in hard goods and soft goods from Q1, and anticipated best sellers for the upcoming Spring/Summer season? Alaska is the undisputed mecca of tough alpine climbing. Depending on the region, objective and approach, the day's route could involve backcountry skiing, glacier travel, rock climbing and ice climbing. Nowhere else in the lower 48 does such a variety of climbing exist and nowhere allows us to showcase the breadth of Black Diamond Equipment's brand. Black Diamond serves all these activities with our core product categories.
While the ski business has been very solid due to a great winter in Alaska, we have posted strong sales with alpine product categories such as harnesses, helmets, ice screws, piolets, etc. In apparel, our Helio, Down Patrol, Sharp End and Alpine Start shells have all performed well. In insulation, Black Diamond's First Light Hoody continues to be a flagship piece for the brand. All jackets are pictured below.

Will the stores be merchandised the same and offer the same product assortment? Black Diamond tailors the [product] assortment based on geographic location as well as activities we serve.
Who are the female and male Black Diamond Athlete Ambassadors that call Anchorage home? While many of our sponsored athletes spend large periods of time in Alaska climbing or skiing, Black Diamond's largest group of ambassadors in Alaska comes in the form of guides and guide operators both women and men. These partners are ideal because they are on the ground guiding our future clients.
Photos courtesy Black Diamond Equipment