The Sporting Goods Industry Hall of Fame Committee has elected David Beckerman, the founder and CEO of Starter, and the late Bill Jackson of Bill Jackson's Shop For Adventure in Pinellas Park, FL to the 2015 Class of the Hall of Fame.
The inductees will officially be enshrined at the 51st Annual NSGA Management Conference & 16th Annual Team Dealer Summit next May.
"David Beckerman and Bill Jackson embody exactly what members of the Sporting Goods Industry Hall of Fame should – integrity, values, a will to succeed and an innovative spirit upon which our industry has been built," said Sporting Goods Industry Hall of Fame Committee Chairman, Cathy Pryor (Hibbett Sports). "Both David and Bill had amazing paths to success in different segments of our Industry. On behalf of the committee, I'd like to congratulate David and Bill's family on this outstanding honor, and I look forward to officially inducting them next May at the NSGA Management Conference & Team Dealer Summit."
After next year's induction, the Sporting Goods Industry Hall of Fame, founded by the National Sporting Goods Association in 1955, will include 161 of the industry's pioneers and leaders. Beckerman and Jackson's family will be honored at the Hall of Fame Dinner & Induction Ceremony, an event which has regularly been generously sponsored by Mizuno and W.L. Gore, to be held the evening of Tuesday, May 5 at the Omni Barton Creek Resort & Spa in Austin, Texas.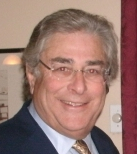 David Beckerman
Founder and CEO, Starter
Beckerman really started something special when he created the premium athletic brand Starter in 1971. Starter pioneered the fusion of sports clothing and popular culture by forging partnerships with the major pro basketball, football, baseball, hockey and college leagues. Starter's brand equity has been built the past four decades through its association with professional, college and Olympic sports and athlete endorsers.
What Beckerman created with Starter was a brand that stands for heritage, authenticity and sports performance. Starter defines fun, team, value and community through a commitment to producing sports clothing and footwear to the highest standards of style, performance and value possible. Under Beckerman's leadership, Starter grew to become the world's largest licensed apparel company, hit a high of $700 million in sales and was a member of the New York Stock Exchange.
Beckerman also served on the administrative licensing boards of Major League Baseball, the National Basketball Association, the National Football League and the National Hockey League and he was a member of the Board of the Sporting Goods Manufacturers Association (SGMA). He has received numerous honors – including induction into the NFL Properties Hall of Fame and the Connecticut Sports Hall of Fame and he won an Industry Leader Award from NSGA.
Beckerman is currently the Chairman of the Board of Acorn Group, a corporate real estate management and development company he founded. He has also been a successful basketball coach for more than 45 years at the high school and collegiate levels and he has won three Florida high school boys state championships since 2008 at Pine Crest School in Fort Lauderdale.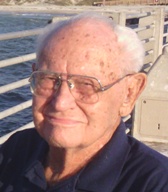 Bill Jackson
Founder, Bill Jackson's Shop For Adventure
The name on Bill Jackson's store was fitting for someone who displayed his adventurous side in 1930 at the age of 15 when he went with three friends to hike the Grand Canyon. When he returned from World War II in 1946, Jackson attended an Army surplus auction and bought tents, sleeping bags and other goods to sell out of his garage.
Later in 1946 he married Harriet Rogers and they founded Bill Jackson's Shop for Adventure. They would eventually move from their garage and the store would grow to a 38,000-square foot facility that includes an indoor pool for scuba diving and kayak instruction, a classroom, a shooting range and a revolving snow skiing deck.
In 1952, Jackson made a revolutionary decision for the future of his business when he began to teach scuba diving. There were no books, no formal training programs and much of the equipment was jerry-rigged, but Jackson firmly believed it was important to teach what he sold. Scuba diving began as a military operation but Jackson was instrumental in turning it into a sport with a focus on safety first and then fun.
Bill Jackson's Shop For Adventure has truly been a family affair as sons Darry and Doug have worked there since they were able to man the cash registers by standing on upside-down garbage cans to reach the countertops. Their mother even put them on display in the window with sleeping bags to amuse customers and Darry designed the pool used for scuba and kayak instruction.

The National Sporting Goods Association (NSGA) created the Sporting Goods Industry Hall of Fame in 1955 to honor sporting goods pioneers, innovators and leaders, while recognizing and encouraging continued excellence in the industry. Since the first induction in 1956, more than 150 men and women have been inducted. Inductees for the Hall of Fame are nominated, and then selections are made by the Hall of Fame Committee, which is made up of representatives from all segments of the industry – manufacturers, wholesalers, retailers/dealers, agents and news media.
For more information on the Sporting Goods Industry Hall of Fame, please visit www.nsga.org/halloffame.