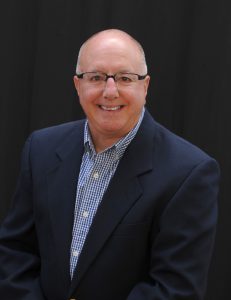 Bear & Son Cutlery, manufacturer of premium made-in-the-USA knives, announced that Michael Mathews has been appointed national sales manager. Mathews will seek to leverage Bear & Son Cutlery's national sales portfolio to generate new business and accelerate growth while reporting directly to president, Ken Griffey.
Mathews, 61, from Frankfort, NY comes with decades of sales experience within the cutlery industry. Mathews has led teams at Utica Cutlery for the last 18 years. His wealth of experience and knowledge, strong relationships and overall dedication to the shooting sports market makes him a valued team member at Bear & Son Cutlery.
"As our company continues to expand in the marketplace, we are building a team that will drive growth and excellence in the outdoor business area," said Griffey. "Mathews successful track record in sales and growth strategies and his focus on sales will be an advantage for all of our brands and product categories."
"As part of Bear & Son Cutlery's leadership team, I'll have the opportunity to improve my talents with such a respected family owned and American-made company. Together, we'll expand our diverse offerings and deliver quality products to consumers around the nation," said Mathews.