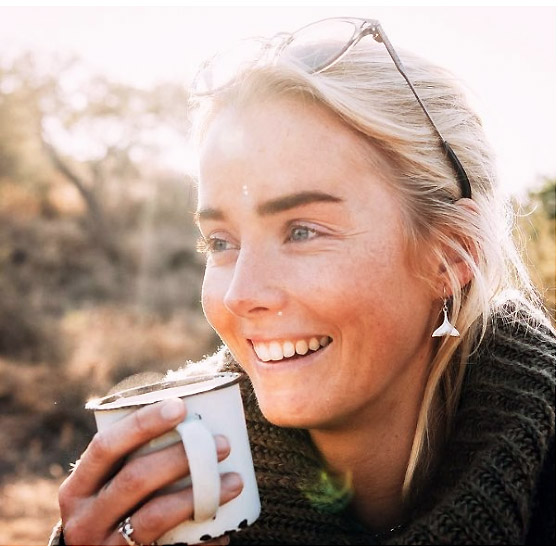 Brinkley Davies grew up on the coast of Australia.
Fascinated with the sea as a child, and encouraged by her parents, everything in her life has revolved around her devotion to the ocean and her passion for wildlife.
Taught to surf at the young age of four, Brinkley surfed competitively until she was 18. The elegant, natural footer, whose style has been described as "gutsy and elegant," realized that the professional contest circuit was not the road for her and she went on to study at Flinders University, receiving her Bachelor's degree in Marine Biology.
Followed by an impressive resume of volunteer work, diving and boating qualifications, Brinkley has represented marine and wildlife conservation on a global level and has inspired many to follow in her footsteps.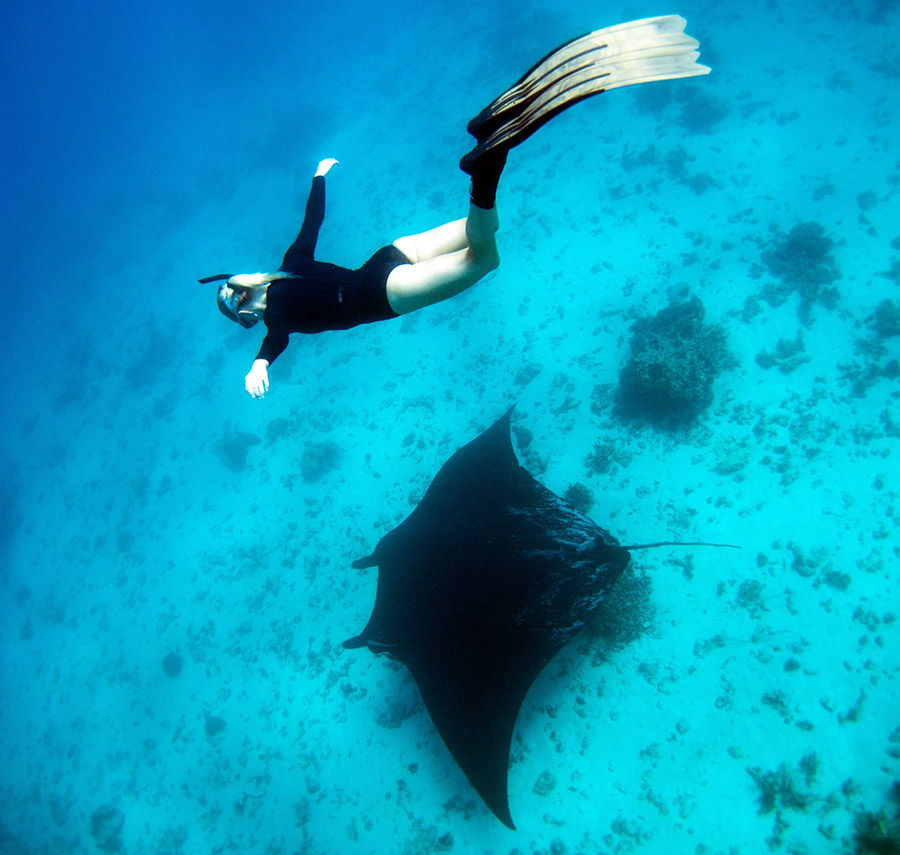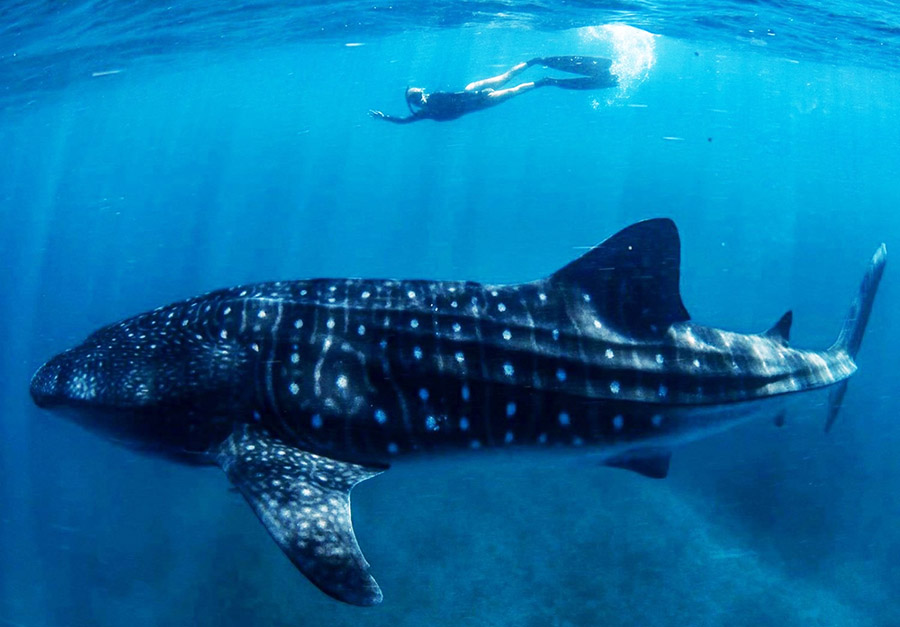 Brinkley founded a registered charity and environmental Non-Profit, Balu Blue Foundation, in late 2016 and is focused on building conservation initiatives within her organization to effect positive global change for wildlife. A glimpse into Brinkley's commitment to save wildlife is exemplified in her rescue of a kangaroo she named Bunji.
Following an accident involving a 4WD, Bunji's mother passed away and the orphaned kangaroo had fallen out of her mother's pouch. At just two weeks old with no fur and eyes only just opening, Brinkley immediately put the roo straight onto her bare skin under three jackets she was wearing at the scene of the accident, where the roo slept for the first few weeks of her life.
With a Kangaroo milk substitute and a mission to make sure the kangaroo survived that included five feedings a day, Brinkley and her partner saved the baby, who is now three months old, and wearing a full coat of fur, pictured below.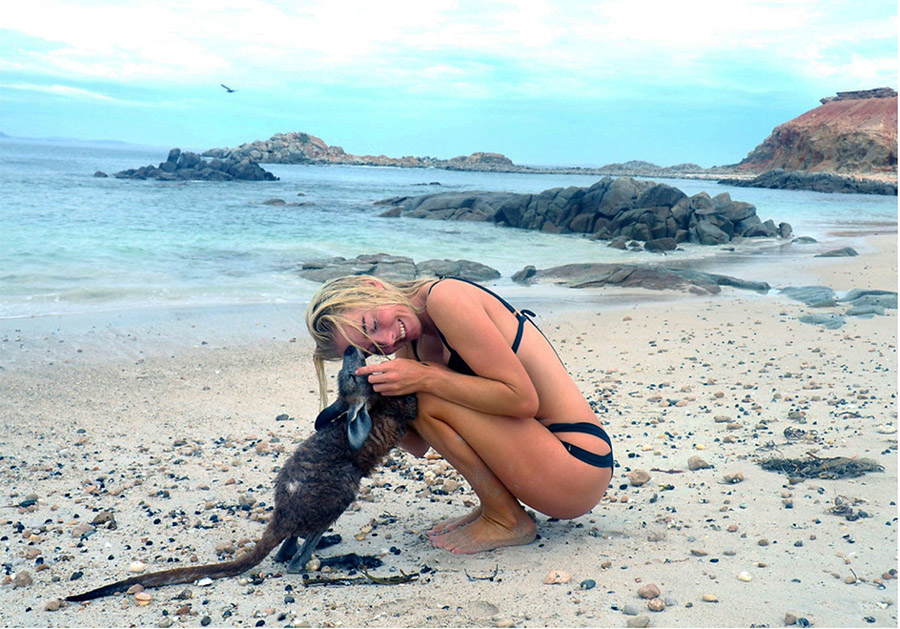 As a Reef Ambassador Athlete, Brinkley shares the same passions as the brand. Here are her "Essentials" from the Reef footwear collection. To learn more about the products pictured below, visit here.
Photos courtesy Reef and Brinkley Davies.