The Ozark Highlands Trail stretches 165 miles through northwest Arkansas and varies from constructed trail to GPS bushwhack route and that a complete thru-hike may take 10 to 14 days for 165 miles.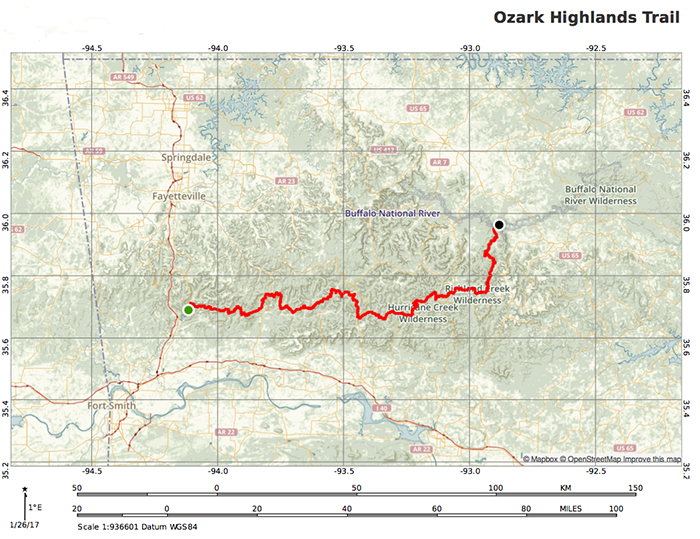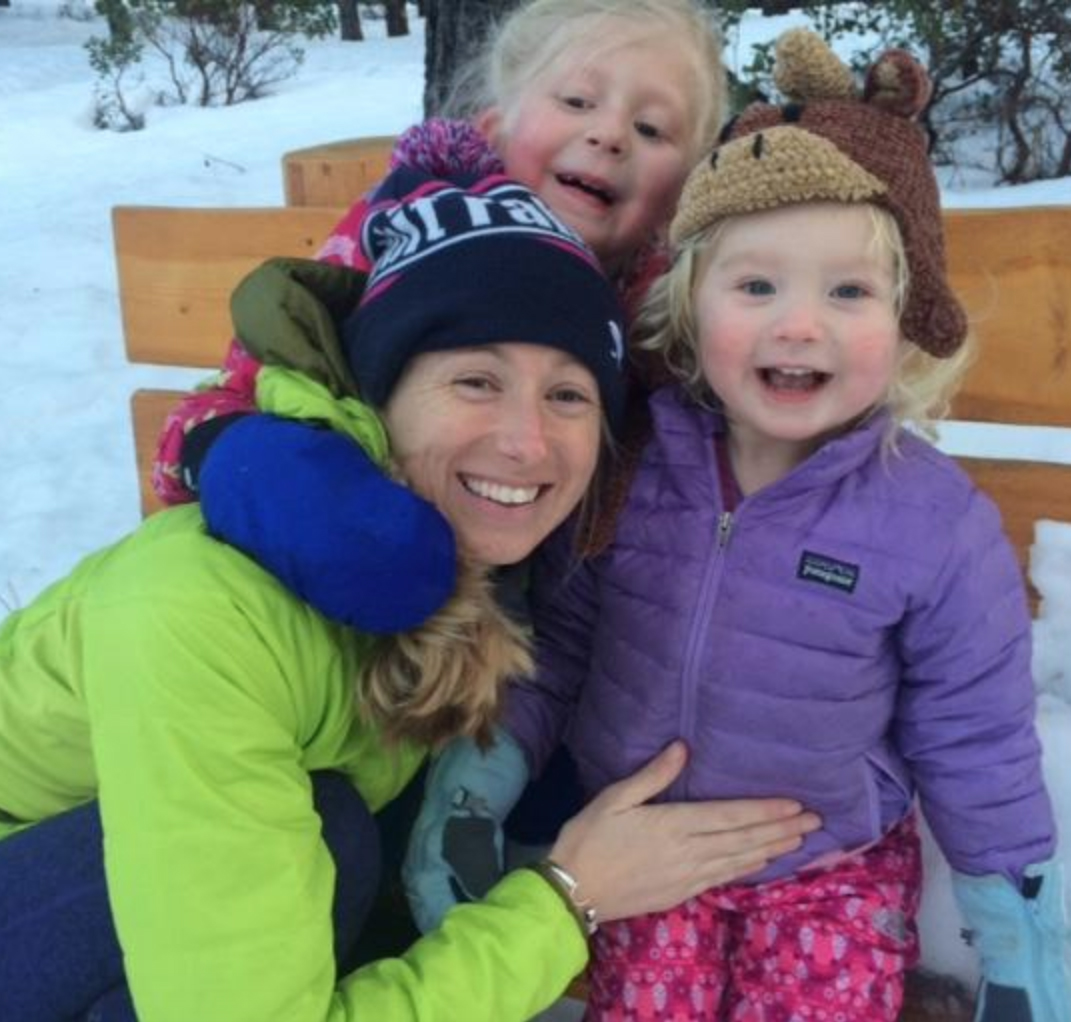 RabbitPro Ashley Nordell, pictured left with her two daughters, set out to run the entire trail last month, aiming to establish a new Fastest Known Time (FKT) beating mark of 62 hours, 25 minutes that was set by Jenny Foster in 2009.
Despite the fact that she was recovering from an injury, the mother of two and elementary school teacher, turned her to attention to run logistics and found herself bound for Arkansas.
Her injury did not help her confidence … "I didn't even really tell many people about what I was going to do because I was somewhat embarrassed by what I felt was poor preparation." But her positive attitude and appreciation of nature proved to be a force more powerful than doubt or injury.
"Even though I was going for the FKT on this trail, that wasn't my only purpose in running it. I truly wanted to see the trail and also get to experience it with some close friends that were going to crew and pace me."
The early going was easy.
"At one point I was by myself for an 18 mile section, and I just couldn't stop smiling. The sun was out, the trail was beautiful, and all I had to do was run." Eventually, though, the challenges of the trail did catch up with her. At first it was fatigue that troubled Nordell, forcing her to stop for a couple quick naps in the middle of the trail.
"When the sun came up, I woke up and felt better. But then, after about 105 miles, my quads started becoming increasingly painful. The trail is so technical, and lots of sections haven't had any recent trail work on them, so it's hard to run on tired, shot legs. I would say most of the final 60 miles was hiking, which discouraged me a bit."
Additional challenges included bitterly cold overnight temperatures, the mental fogginess that is inevitable after so many hours on foot and those bushwhacking sections the website mentions. "There were several sections where it took two of us to find the trail."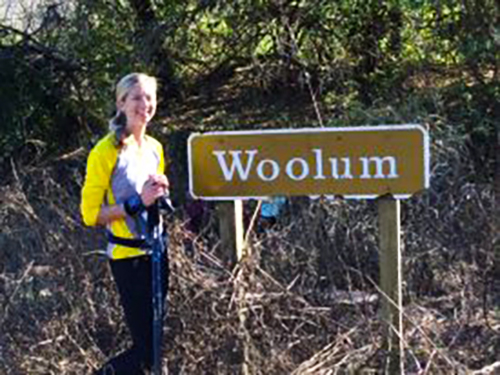 With the support of her crew, Nordell persisted through the night and the record is now hers. When all was said and done, she covered the 165-mile trail in 58 hours, 46 minutes, besting the previous mark by almost 4 hours.
She shares credit for the accomplishment with her crew, who proved crucial for many reasons."The people that helped me were a main reason I even ran the trail. Part of the entire experience was getting to do it with their help. I truly had the best crew and they are 100 percent the reason I finished." Her crew included Steve Kirk, Greg Eason (another former co-FKT holder), Christoph Block, and pacers Rachel Furman and Faye McConnell.
Photos courtesy Ashley Nordell