Sassy pool-to-beach RuleBreaker separates are Arena's answer to the ubiquitous solid, one-piece team suit.
Writer: Carly Terwilliger
Any swimmer who has suited up for a meet accepts that when it comes to competitive swimwear, fashion must be sacrificed on the altar of aerodynamics. However, one aquatic brand is challenging the norm with an inspired take on the technical women's swimsuit.
The diverse lives of competitive swimmers beyond the pool has prompted Arena to launch RuleBreaker*, its new line of technical two-piece separates.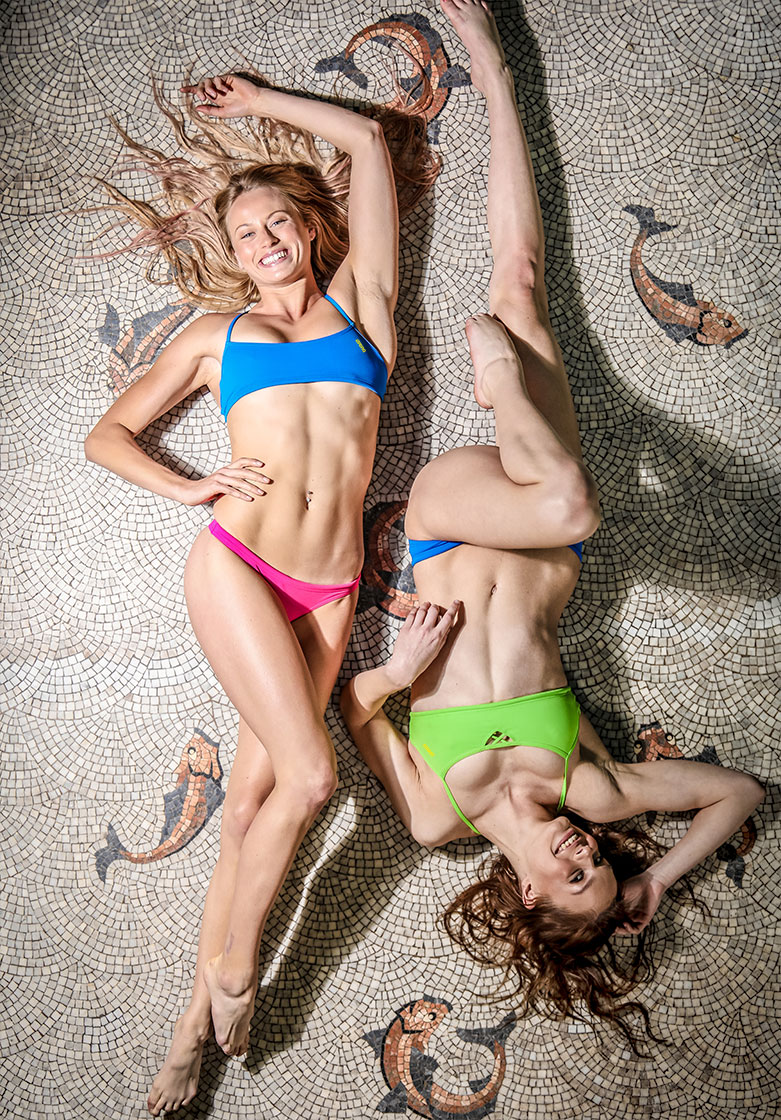 Created for active women who want to bridge the gap between morning practice and afternoons on the beach, the line integrates trendy colors, prints and contemporary silhouettes with performance and craftsmanship – making it "the swiss army knife of the female competitive swimmer's wardrobe," said a company representative.
Featuring a double-lined MaxLife poly fabric combined with high-quality construction and functional design, RuleBreaker suits are designed to hold up to punishing workouts in the pool – but they're also right at home at the beach, paddling or lounging.
RuleBreaker is Arena's answer to competitive swimming's ubiquitous solid, one-piece team suit.
The shift in design convention reflects a larger movement among athletes and individuals that seek a fresh approach to performance and style, while also creating opportunities for self-expression.
"Personal style is a big part of this collection," said three-time Olympic Trials swimmer and Arena Product Manager Kara Nelson. "The tops and bottoms of the new line can be bought as separates, allowing swimmers to mix and match prints with bold colors, or pair athletic shapes with more feminine cuts, based on their own preferences."
The two-piece collection stays comfortable and – more importantly – stays put. Each of the four tops utilize a different back, featuring adjustable straps and inner ties for a secure fit even during tough training sessions or amidst wild waves. The tops are complemented with four mix-and-match bottoms.
"This collection is World Championship approved," said two-time Open Water Olympian and World Champion Haley Anderson. "I brought two tops and two bottoms with me to Budapest. Having personalized looks each training day added to the excitement of being there. And the bright, bold colors look so at home with the clear blue water and sandy beaches we've seen while training in Croatia."
*The name RuleBreaker is in celebration of the young women that break from the norm, choosing to express their individuality, and explore life outside the lane. The collection is available now, exclusively on the Arena site. 
Photos courtesy Arena