As brands like Keen, Bogs and Superfeet rise to the challenge of crafting sandals that are both splashy and flashy, the flip-flop is facing some stiff competition.
Writer: Carly Terwilliger
Sandals evoke summer – time to lose the socks and feel the breeze, water or sand between your toes.
For the makers of rugged, amphibious outdoor sandals, the challenge is to craft footwear that adapts to all those sun-drenched adventures while also having the ability to quickly recover from a drenching themselves. And because few things can ruin a day outside faster than sore feet and blisters, they must be as comfy as your worn-in hiking boots as well.
Better ventilated than closed-in shoes and more stable than flip-flops, the sandal is also following its outdoor apparel brethren into the city. Jess Bensley, senior global product manager at Keen, told SGB that with a "shift to urbanization," outdoor footwear consumers are constantly searching for versatile product. "They want sandals that allow them to perform at their best in an active environment but don't jeopardize their personal style," she added. Eric Hayes, chief marketing officer at Superfeet, said of the trend, "Lifestyle and multipurpose is up, pure performance is down." Consumers "want a product that's designed for their active lifestyle that can be worn in multiple environments."
Because sandals have to fit comfortably without the mitigating factor of socks, materials are crucial in the design and construction processes. Keen is addressing this concern with its Evofit sandal, new for summer 2017, which features quick-dry fabric that "acts like a second skin," said Bensley. For the rest of the shoe, stability joins comfort to top the list of priorities. "For us, it's all about grip and traction on wet surfaces and underfoot cushioning," said Bogs Founder Bill Combs. Better known for its waterproof boots, Bogs also makes a range of sandals. "Our feedback tells us there is no one perfect sandal out there today, and the market is ready for freshness," he said.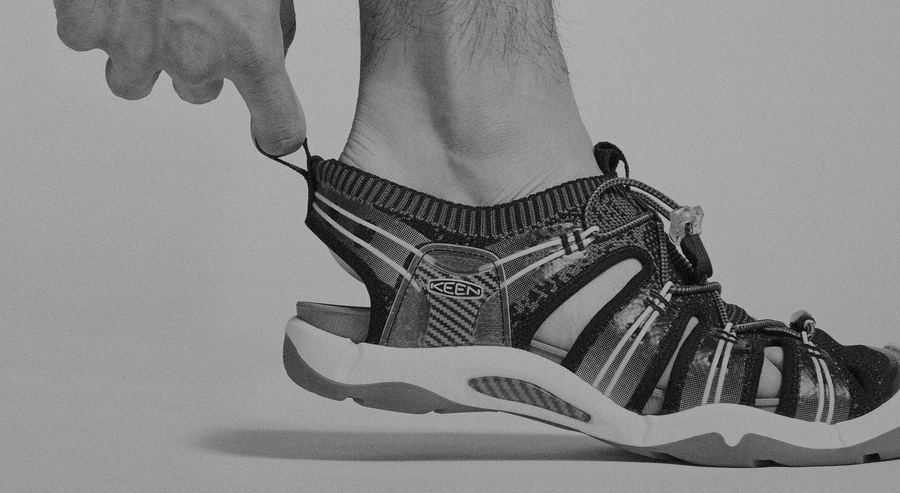 Sandal brands confront two parallel consumer problems – the chronic discomfort caused by being active and on your feet all day as well as the acute discomfort that follows a slip on wet or unstable surfaces. For the former, said Hayes, "Shape and biomechanics are our starting point, and we build our footwear around those principles." For the latter, manufacturers have cooked up a variety of grippy solutions – Keen has its proprietary Aquagrip rubber outsole, for example, while Bogs utilizes its H2OGrip outsole.
Returning to the theme of multi-functionality, sandal shoppers want their tech to be wrapped in a lightweight, attractive package. "Like the rest of the shoe business, big and bulky is out, lighter and faster is in," noted Bogs' Combs, adding that "the market could use a new breakthrough design in both styling and technical features." And at Superfeet, "Design is based on current trend forecasting, style cues and comfort focus," Hayes said. "Seasonal materials and colors are selected, with a focus on premium materials and construction. Comfort and style are on equal terms in the design."
All of this demonstrates how demanding the outdoor footwear consumer has become. On the face of it, it's not exactly logical to expect to splash through a river, scramble up a canyon and then stroll into a bar in the same pair of shoes. But as outdoor sandal brands acknowledge and rise to the challenge, one thing is clear. The mantle of "Official Footwear of Summer" is up for grabs, and the humble flip-flop is facing some stiff competition.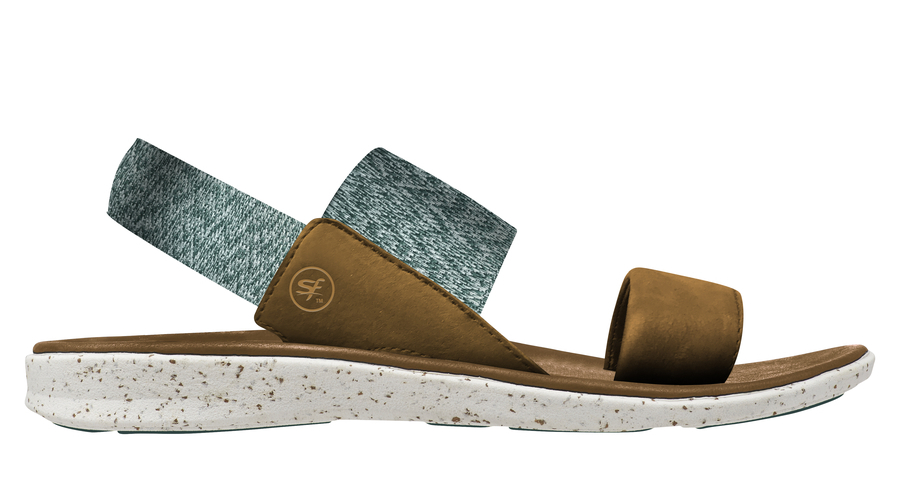 Photos courtesy Bogs, Keen and Superfeet