Aqua Lung announced it has appointed Katie Roberts as Director of Military & Professional, North America.
Serving as a key member of Aqua Lung's North American management group, Roberts will lead the Military & Professional team across the United States and Canada with a focus on driving sales and business development activities for the brand's channels and customers. Located in the Vista, CA office, Roberts reports to Andrew Gritzbaugh, General Manager, North America for Aqua Lung.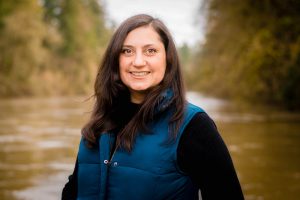 "Aqua Lung has a rich history of creating innovative, life-saving products that seek to push the boundaries of what is possible. I look forward to working with our talented team to meet the needs of Military and Professional customers in North America," said Roberts.
Most recently, Roberts led government sales and business development in North America for Gerber, the direct supplier of knives and multitools to the U.S. Military.
"Katie brings a unique skill set to the Aqua Lung team with over a decade of sales and business development experience with the U.S. military, international governments, and institutions," said Gritzbaugh. "Her specific experience building close relationships with military leadership, navigating complex distribution environments, and organizing internal teams towards shared goals will be great assets in enabling the growth of our business into the future."