Alterra Mountain Company announced the promotion of Adam Knox as Executive Vice President and Chief Financial Officer.  Knox most recently served as the Senior VP, Strategy & Corporate Development.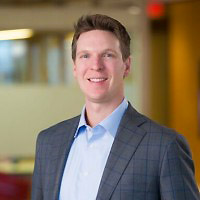 Prior to joining the Denver, CO-based organization, Know spent 12 years at KSL Capital Partners where he played a critical leadership role in the formation of Alterra Mountain Company through the acquisitions of Intrawest, Mammoth Resorts, Squaw Valley Alpine Meadows, and Deer Valley. He also served as a member on the Board of Directors. He subsequently led the successful acquisitions of Solitude Mountain Resort, Crystal Mountain and Sugarbush Resort. 
"Adam has been instrumental to our company's success, and I couldn't be more excited to continue my collaboration with him now that he is in the CFO's seat," said Rusty Gregory, CEO, Alterra Mountain Company.
Knox will be responsible for overseeing all areas of the company's financial activities including capital markets, financial planning & analysis, accounting and financial reporting, shared services, tax, treasury, internal audit, and strategy & corporate development. He will continue to be a member of the company's Executive Leadership Team.
"I am excited and humbled by this new opportunity, and I look forward to continuing to collaborate with the finance teams in Denver and at our destinations to drive our performance. My passion for skiing started at a small local hill in Indiana over 30 years ago and has been a driving force throughout my life. I am confident that together we will achieve success by staying true to our vision: One company of many unique brands, building a global mountain community," said Knox
Photos courtesy Alterra Mountain Company/Adam Knox