Active Sport, LLC, in cooperation with the U.S. Consumer Product Safety Commission (CPSC) is recalling certain CTRL Imperial Wakeboard Bindings sold at The House in St. Paul, MN and online at the-house.com, DJ's Boardshop on Amazon Marketplace, Amazon.com, and eBay.com from November 2021 through September 2022 for about $200.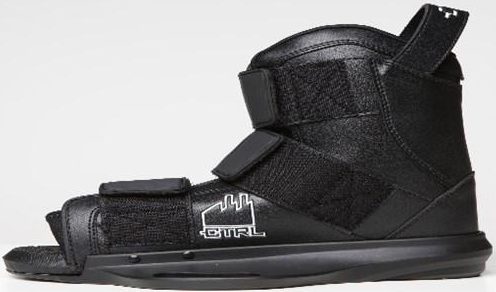 During use, the binding can partially detach from the baseplate at the heel or the external binding mount could crack and detach from the wakeboard, causing the user to lose their balance and fall into the water. The company received 21 reports of either the boot detaching from the binding baseplate or from the mount used to connect the binding baseplate to the wakeboard cracking. No injuries or falls were reported.
This recall involves the CTRL Imperial wakeboard binding that comprises of a boot attached to a binding baseplate. The binding baseplate and boot are either black or white. The boot is open-toed with CTRL printed in white letters on the side of the boot. The recalled bindings have model numbers WKBCTIMP0419, WKBCTIMP04WH20, WKBCTIMP0619, or WKBCTIMP06WH20 printed on the packaging.
Consumers are advised to stop using the recalled bindings and contact Active Sports for a free replacement or a refund. The company is contacting all known purchasers.
Image courtesy of U.S. Consumer Product Safety Commission