Mollie Hughes, a 26-year‐old British climber, on Tuesday, May 16 reached the summit of Mount Everest (8,848m) from the north side guided by Montane mountaineer Jon Gupta.
Hughes' ascent makes the Edinburgh‐based and Devon‐born climber the youngest Briton and the first British woman to successfully scale the peak from both the north and south sides of the world's highest mountain, having already summited Everest from the south side in 2012.
To continue the string of firsts, this ascent makes Bristol‐based Gupta the youngest British man to successfully summit from the mountain's north and south sides (he previously ascended Everest in 2013 from the south side).
Gupta has drawn from a wealth of experience both guiding through his own company, Mountain Expeditions, and personally via many successful mountain summits to lead this expedition. Previous ascents include Island Peak (6,189m), Denali (6,196m), Ama Dablam (6,182m), Peak Korzhenevskaya (7,134m), Peak Communism (7,495m) and Khan Tengri (7,010m) to name but a few.
Added to this, he successfully completed the 430 mile Montane Yukon Arctic Ultra earlier in 2017, has participated in a series of 7,000m ski‐descents and has also presented BBC documentary 'India: Nature's Wonderland' alongside Freida Pinto and Liz Bonnin.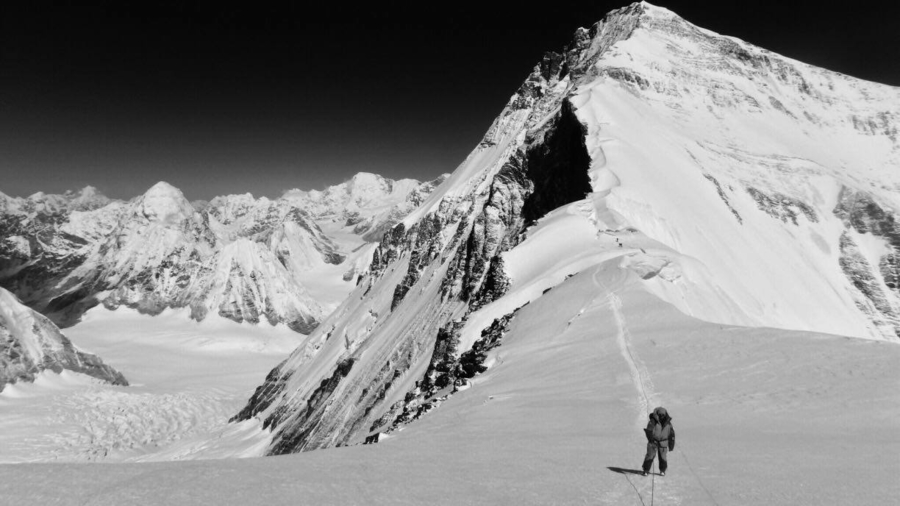 In temperatures as low as minus 40C, Hughes and Gupta reached the summit at 1:14 a.m. GMT (5:34 a.m. local time in Nepal). With a £1 donation for every meter climbed, Hughes hopes to raise more than £8,000 funds for Cancer Research UK. She is being supported throughout the expedition by Tiso, the outdoor adventure specialist where she is an employee in Edinburgh and has been supporting British expeditions to Mount Everest since the 1970's.
Relaying a brief message shortly after reaching the summit, Hughes commented: "I am elated, exhausted and know I still have the hardest part to do – the long and difficult descent to base camp. Jon (Gupta) and I have already spent more than four weeks acclimatizing on the mountain. Thanks to a weather window, yesterday evening we left Camp 3 (8,300m) and we've finally reached the top. The climbing has been really, really hard but our mental and physical strength got us up here. I can confirm that the north side is definitely more difficult than the south side!
Gupta described their summit attempt on Facebook from Base Camp at 8,300m: "After much umming, aahhing and studying of complex weather charts we [have decided] to 'give it a go' on the very early morning of 16th May. This isn't a rash decision and we could well turn back and return to Base Camp empty handed […] Either side of us are some strong winds and a little precipitation. But, as a small strong team, we might just be able to work with it and push through."
British brand Montane engineers clothing and equipment for endurance sports and activities in some of the world's most extreme environments. Montane works with leading expeditions and athletes in the world's mountainous regions, supporting climbing, mountaineering, polar exploration and endurance trail running as well as sponsoring the ultra-distance endurance races.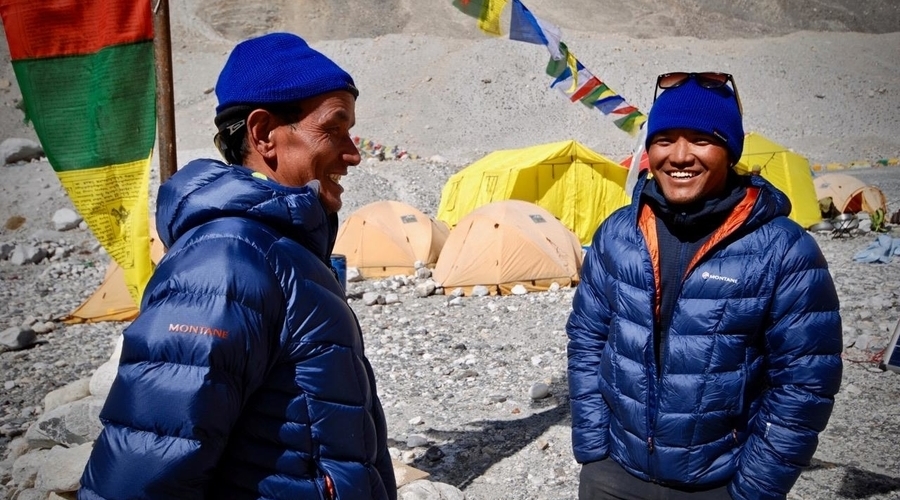 Photos courtesy Montane