The brand known for its coolers is taking to the water with its Panga line of airtight and submersible duffels.
Writer: Carly Terwilliger
The ins and outs of Yeti can be summarized thus – ice and cold in, bears out.
But the popular outdoor and sportsman brand is now venturing out into new territory with a line of waterproof duffel bags it's describing as "completely airtight and submersible." Available in 50, 75 and 100 liter sizes, the bags' ThickSkin shell is made from laminated, high-density nylon. It also features a waterproof zipper, multiple removable straps and lash points, heavy-duty metal hardware and interior stowaway mesh pockets.
The dry bag category is a new one for Yeti, which will be joining the ranks of SealLine and Sea to Summit in the battle against excursion-wrecking moisture. Dry bags are popular among outdoor enthusiasts of almost every stripe – paddlers, backpackers, fishermen and hunters – due at least in part to their simple design and affordability. But although Yeti's version is pricey, it's pitched at the brand's loyal consumers who have already proven they'll shell out for, say, an extra-cold, extra-durable cooler or beverage container.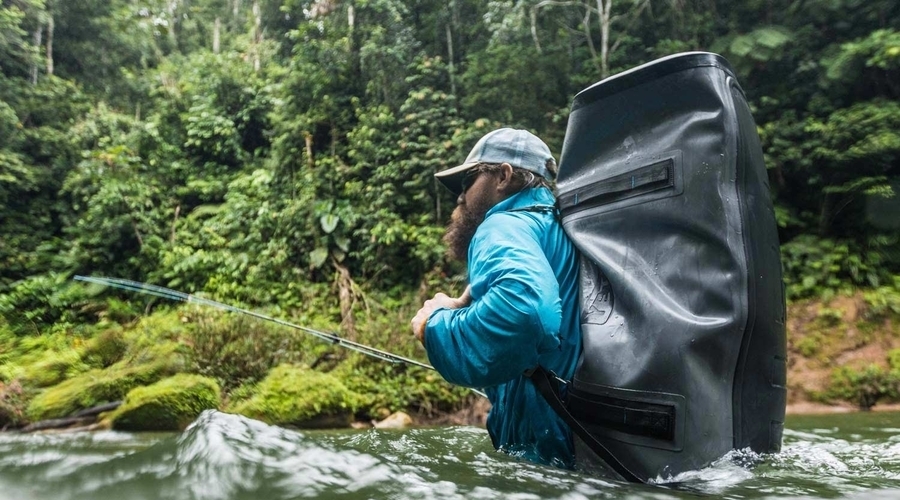 "We found that Yeti owners use their Hopper coolers to carry gear when not using them as coolers," said Alex Baires, category manager, soft coolers, who was the driving force behind the development of Yeti's Hopper line. "I've been at Yeti for a few years, and before that I had worked with duffels and backpacks." When the Hopper ended up being a success, the dry duffel project was "a nice, natural extension for us."
The initial retail strategy will focus on releasing at a limited number of key retailers, as well as reaching out to existing Yeti fans. "If you go to our website, the landing page shows this product," said Baires. Actually, what it shows is a hair-raising POV video of a raft navigating whitewater rapids, with the Panga front and center taking an impressive amount of splash damage. "A lot of our testing included whitewater activities," Baires explained. "For example, we had an opportunity to spend a few days in Hells Canyon on the Snake River with O.A.R.S where we used them to keep sleep kits and personal gear absolutely dry."
The brand has already had a busy year, opening an 8,000-square-foot Austin flagship in February. And along with the Panga line, which launches August 3, Yeti is expanding its Hopper Flip family of soft coolers and introducing the LoadOut, a "virtually indestructible" bucket. "A tremendous amount of research, development and testing goes into creating our products," said Yeti CEO Matt Reintjes. "As a market leader within the outdoor space, we have to ensure our products are up to the highest standards, and Panga and LoadOut are no exception. The new Hopper Flip models add variety and versatility to an already exceptional line. Our products continue to allow users to push the boundaries and go further than ever before."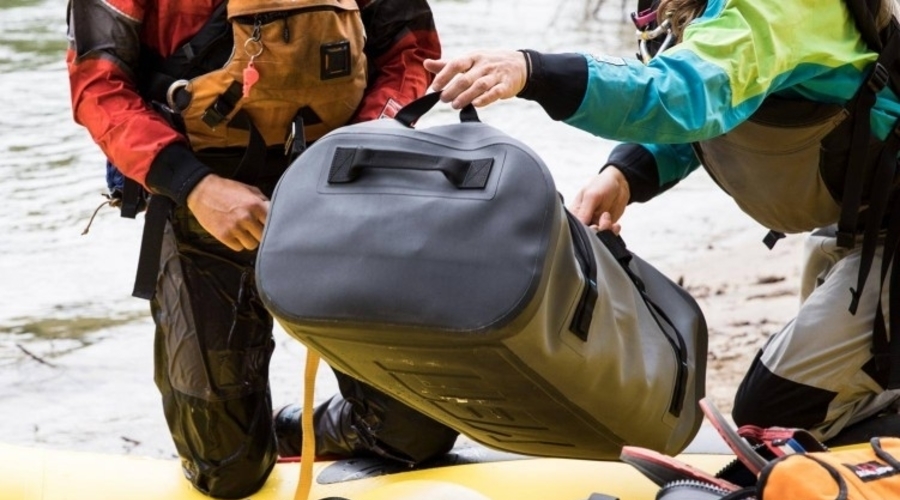 Although anglers were on Yeti's mind this week coming out of the ICAST show, Baires pointed to whitewater rafting as another key application for the Panga. "Rafting is definitely one we thought about quite a bit," he said. "Tents, backpacks, these are things that need to stay dry no matter what." To facilitate this, a good portion of prototype testing focused on a truly waterproof zipper. "Even though we knew we have a tried-and-true airtight zipper, we still reviewed and tested the only other truly waterproof zipper available, which was a great process," said Baires. "The other part that took a lot of development was our metal custom hardware."
Looking forward to Outdoor Retailer Summer Market in Salt Lake City, Baires said he's excited to talk about Yeti's category expansion. "We're growing Yeti into more than a cooler brand," he said.
Photos courtesy Yeti