By Thomas J. Ryan
Shares of Unifi Inc. fell $6.78, or 24.8 percent, Wednesday to $20.53 after the polyester giant's second-quarter earnings came in below expectations and guidance for the year was again lowered. The flood of polyester imports into U.S. markets from China and India continues to impact results.
In the second quarter ended December 31, sales increased 1.1 percent to $169.5 million, missing Wall Street's consensus target of $174.6 million. The gain was supported by an 18 percent increase in sales volume led by Repreve-branded products primarily in Asia but partially offset by nylon declines. The sales volume increase in Asia was largely offset by a decline in average selling prices and by nylon volume declines resulting from customer plant closure announcements and softer demand across all nylon end markets.
By segment, sales of polyester slid 3.5 percent to $82.8 million. Nylon segment sales fell 24.6 percent to $17.1 million. In Brazil, sales were down 13.9 percent to $20.9 million. The one positive territory was Asia, where sales jumped 40.9 percent to $47.9 million.
Operating income improved to $2.6 million, compared to an operating loss of $797,000, in the second quarter of fiscal 2019.
Earnings were helped by a reduction in SG&A expenses by 15.5 percent to $12.5 million, or 7.4 percent of sales, from $14.8 million, or 8.8 percent, a year ago.
Gross margins improved to 9.2 percent from 8.4 percent, primarily attributable to a more favorable raw material cost environment in the U.S. This increase was partially offset by competitive pricing pressures, especially in Brazil, and lower nylon sales volumes.
The operating income improvement came despite the negative impact of $800,000 from an unfavorable foreign currency environment and $400,000 of shutdown costs for the company's subsidiary in Sri Lanka. Adjusted EBITDA was $8.9 million, compared to $4.9 million.
Net income came to $409,000, or 2 cents a share, missing Wall Street's consensus target by 11 cents. In the year-ago period, earnings were $1.1 million, or 6 cents a share, with the benefit of a tax credit. Earnings before taxes were $916,000 in the latest period against a loss before taxes of $1.1 million a year ago.
"Global pricing pressures, along with lower-than-anticipated demand in certain U.S. products, caused results to come in just below our expectations for the quarter," said Tom Caudle, president and COO, on a conference call with analysts.
Total sales volumes increased 18 percent on a year-over-year basis during the second quarter, a result of strong sales from Repreve-branded products primarily in Asia. However, Unifi saw a less favorable sales mix and lower average selling prices, especially due to lower nylon volumes. Added Caudle, "And while the margin pressure we experienced in the international business was driven by our sales mix and pricing pressure amid raw material cost fluctuations, our portfolio continues to drive momentum in Asia, a testament to the level of quality and desirability that our Repreve platform offers."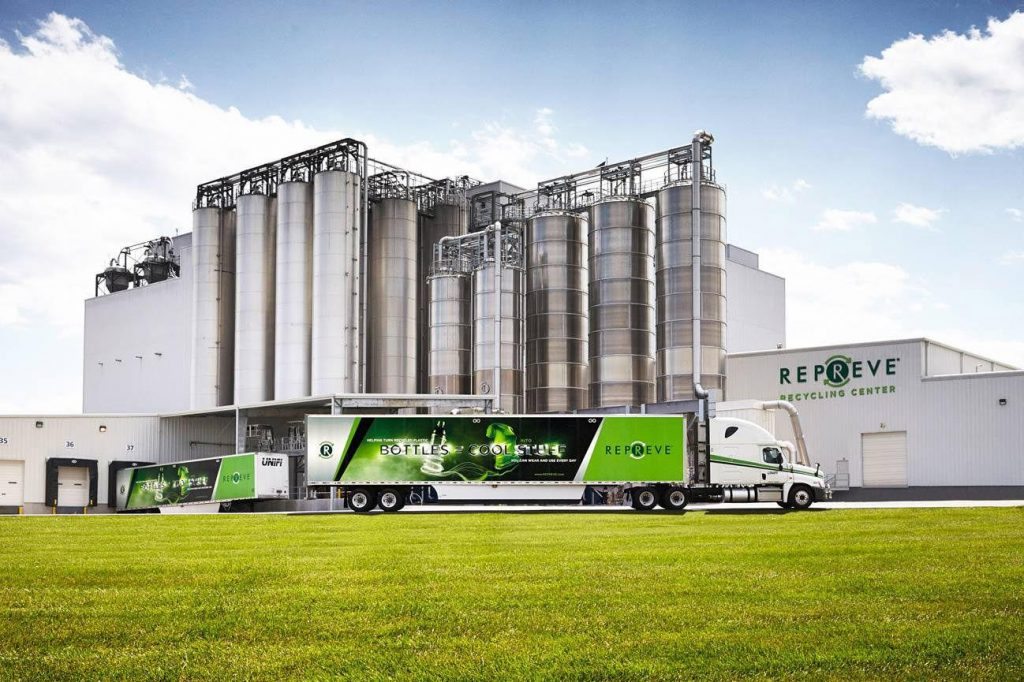 Caudle said the business environment in the Americas "remains challenging and evolving, but we are confident that we have the ability to recapture market share in the U.S."
Unifi expects to benefit in the Americas region from the final determination for anti-dumping and countervailing duties that were reached in December 2019. As expected, associated duties are being assessed on imports of polyester textured yarn from both China and India.
Caudle said, "These duty rates are generally consistent with the preliminary rates, whereas imports from China are assessed 97 percent on higher duties on top of the existing import duties, and imports from India at rates of 18 percent and higher."
Caudle said Unifi has spent approximately $2 million in outside counsel fees over the 15-month process to push to revise the duties.
"While costs were significant, we believe this was necessary for Unifi to be able to compete appropriately in the U.S. market for polyester textured yarn," said Caudle.
Caudle added, "We have already begun to see an initial uptick in orders, and believe that we have the ability to recapture a minimum of 20 million in sales on an annualized basis as we enter fiscal 2021. That said, recapturing the lost business will take time to ramp up and thus, for the second half of fiscal 2020, we've factored in only $5 million. With our continued focus on a fair, competitive environment, we are closely monitoring whether polyester textured yarn from China or India is being shipped through third-party countries and then entering the U.S. market."
Commenting on the different segments, Caudle said the polyester segment is making progress. With raw material costs becoming more favorable during the quarter, Unifi's manufacturing base being further optimized and synergies captured from previously acquired companies, the segment was able to double gross margin year-over-year. Said Caudle, "The segment sales mix was partially offset by lower demand in our higher-margin industrial automotive products as the overall automotive industry has seen some softer U.S. textile demand."
Asia is seeing "meaningful top-line expansion" although more growth is coming from lower-margin products. Said Caudle, "This region has flourished, and has been a bright spot for us, with an enormous market share available."
A new strategic partner in Southeast Asia is expected to allow Unifi to realize cost benefits for margin improvement. Current actions are expected to materialize in July 2020.
Brazil was impacted by difficult market conditions and pricing pressure, which led to softness in sales and profitability. Said Caudle, "Fortunately, the economic and political conditions in Brazil seem to be moving in the right direction. We anticipate this will serve as a catalyst for the second half of the year of which we will monitor the economic climate carefully as the year progresses."
The nylon industry in the U.S. has experienced a continued movement toward Asian sourcing. Unifi's nylon business experienced a difficult quarter as the segment saw lower sales volume and consistently lower fixed cost absorption.
"Two of our largest customers moved certain programs offshore, and consequently, we saw an impact on our nylon business during calendar 2019," said Caudle. "The team's been working very hard to backfill some of these lost volumes and because global consumer demand for nylon continues to grow at a modest rate, the pipeline remains solid. We continue to believe in our nylon business in those assets which remain a critical component of our innovation and development efforts. While this business will remain challenging for another few quarters, we continue to believe in the long-term opportunities."
Finally, during the quarter, Unifi's Parkdale joint venture saw a significant setback with weaker leverage and lower margin pull through.
Caudle concluded, "The second-quarter results reflect some strong improvements in our core business and continued cash flow momentum. With just a few shortfalls in nylon and certain other pockets, we remain optimistic on the road ahead and come away from the quarter feeling encouraged."
Updated guidance for the fiscal year include:
Sales volumes are now expected to grow between 10 to 13 percent from fiscal 2019 levels. Previously, high-single-digit percentage volume growth was expected;
Net sales are expected between $700.0 million and $715.0 million. Previously, sales were expected to climb high-single-digits versus fiscal 2019 sales of $708.8 million;
Operating income is now projected between $20.0 million and $23.0 million compared to 22.0 million and $27.0 million previously;
Adjusted EBITDA is now expected between $44.0 million and $47.0 million against a previous range of $47.0 million to $52.0 million; and
Capital expenditures are now expected to be approximately $23.0 million, down from approximately $25.0 million previously.
Photos courtesy Unifi