Thomas Steinbrück On Creating Cohesiveness For Reebok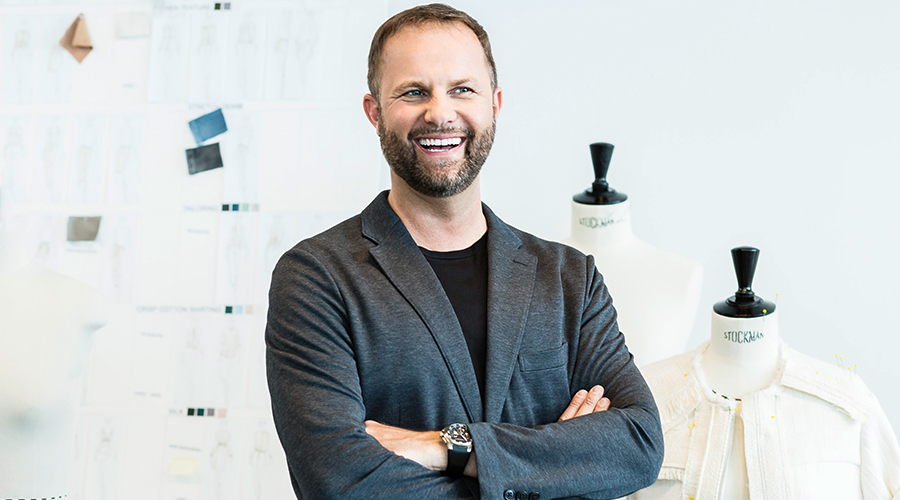 SGB talks with the designer about his global vision and the leap from fashion to 
sportswear.
Munich-born Thomas Steinbrück, formerly creative director at Porsche Design Group, senior vice president of collections at Elie Saab and vice president at Kenneth Cole, entered the sportswear industry via the rungs of high fashion.
Raised as a child in the Swiss Alps, Steinbrück relocated to Paris to pursue schooling in fashion and design. He apprenticed with the House of Christian Dior before moving to New York in 1995. In 2001, BMW sponsored the show for his personal line. From the fashion industry to the contemporary market, Steinbrück dove into the luxury industrial category at Porsche Design, where he remained from 2011 to 2015. His decision to leave was sealed when Porsche Design CEO and self-proclaimed "partner in crime" resigned from the company.
Adidas was on the top of his list for dream jobs, despite getting offers from other fashion labels, as Steinbrück said he always had a desire to enter sportswear. Adidas and Porsche Design had worked together on a number of apparel, shoe and gear collaborations during Steinbrück's tenure. Reebok appointed him creative director in October 2016, tasking him with leading the brand into uncharted territory come 2017. Adidas CEO Kasper Rorsted announced that the largest area of focus for the coming year would be restructuring the underperforming Reebok business, operating from the brand's new headquarters as they move from Canton, MA to Boston. SGB sat down with the man who could change the brand as we know it forever.
First things first: Are you into fitness?
Sneakers were a part of my style before athleisure. I even tapered my own jogging pants and wore the jackets with a nice slack. That became the way I approached fashion. I always believed those two things belonged together, and were feeding from each other. I also cycle, swim and do CrossFit.
Which categories will you oversee?
Everything. That's what is a little bit different. Reebok wants me to oversee all of footwear, apparel, and even go further up to working on designing the DNA of the brand.
Does that mean Reebok is looking to infuse more high fashion into sportswear?
There is not going to be a high-fashion approach. I won't be copying what I did in the fashion industry. My focus is on creating a cohesive message for the brand. It's important in the future that when you see Reebok you see it as being trendy, but with its own identity.
How far do you see 3-D manufacturing and the recently announced Liquid Factory going?
I find 3-D printing very exciting. Those developments at Reebok are being done by our innovation department. I want to spend a lot of time with those guys because innovation is the whole point. The possibilities of 3-D printing make me think of our slogan from the old ads, 'we aren't afraid to follow crazy ideas until we find our place entirely new.' There's always been a big sense of being courageous and finding new developments; not being a follower. It also brings with it the potential to develop the fashion of sustainability. How we'll approach it will be as a philosophy, not just a one-and-done shoe.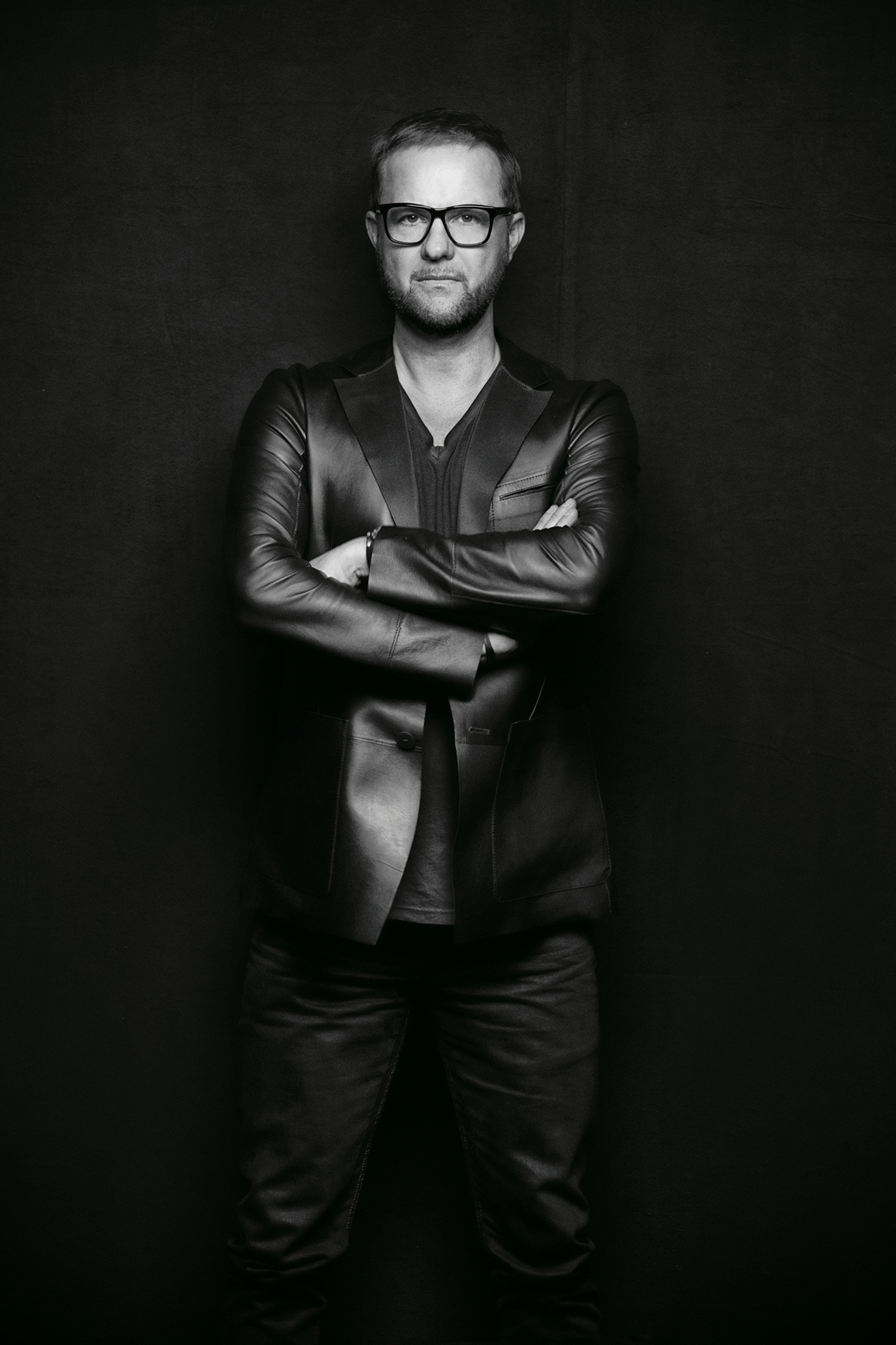 Thomas Steinbrück, Creative Director, Reebok
North America has been a challenging market for the brand. What's your plan to reanimate enthusiasm?
In terms of product, we're not going to implement different approaches for each region of the world. Will there be a special American collection? I don't believe in that. If you have a great shoe, it will work in America, Japan and Germany alike. You might adjust the color, but in terms of product, there's only one. That's how you create cohesiveness.
Where do you see stagnation? Not just for Reebok, but the whole activewear category.
Sportswear in general is still huge, fitness is also huge. I think it's big because it fits the lifestyle segment. Sportswear that is too specified has difficulty reaching the big markets. The products need a lifestyle approach. Sure, some will want highly technical footwear, but right now the look is very important. We're seeing this even in tennis and golfwear — the customer wants to wear it somewhere else, too, like using cycling shorts outside of the sport itself.
And, of course, we gotta ask about CrossFit. Does Reebok still see big potential there?
It's absolutely something we believe in. In the U.S. it's getting bigger and bigger, and it's starting to grab hold in Germany. Collaborations with UFC and CrossFit are smart for us. As a brand we had to find new ways to connect that weren't necessarily through the NBA or other major leagues. Although I wasn't a part of the initial Reebok push into CrossFit and MMA, I see them as extremely smart moves, and feel very compelled to continue it. In 2017/18, for instance, we'll be offering our UFC combat apparel in literal consumer collections. We're going out and beyond for their product.
Lastly, tell us the three design principles you live by.
First is to be relevant. The market will only accept what is relevant. This means being aware of what is happening in the market and world, and smelling trends. Two, quality. I'm a total product guy. I believe a product deserves attention whether it sells for $10 or $10,000. And third, I believe in being cohesive and consistent. I don't believe in jumping all over the place.
Lead photo Thomas Steinbrück; Photos courtesy Reebok