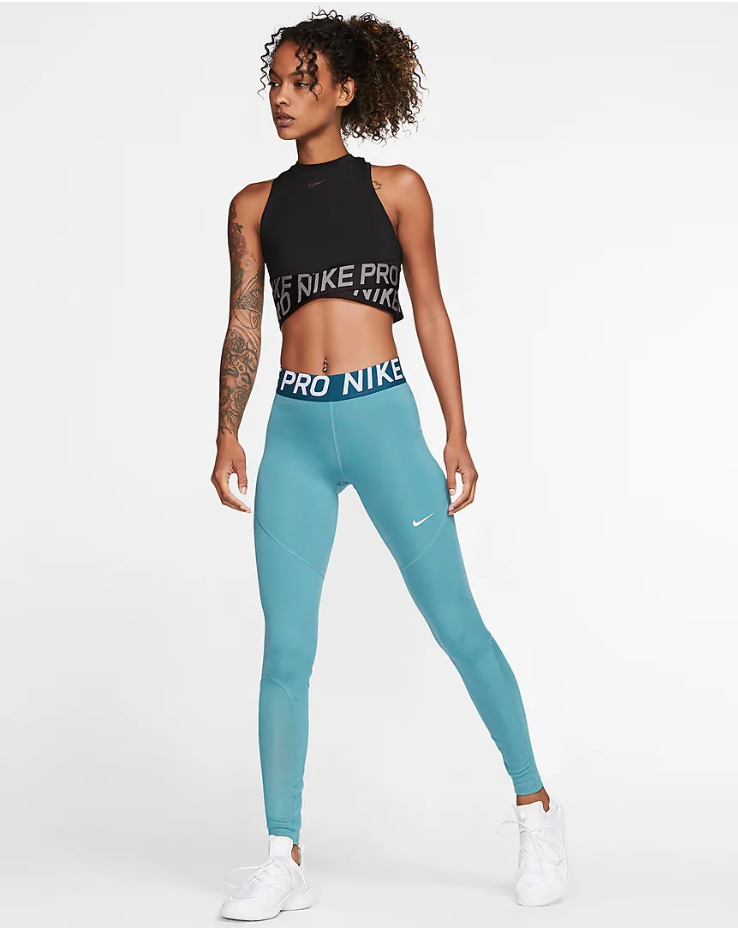 By Teresa Hartford
Tights, by design, should fit tight. They're one of the most popular items in a woman's wardrobe next to a pair of jeans, for working out, going to the store, and can be dressed up for going out on the town.
How tight should they fit? Rule of thumb, look at your belly just above the waist. If your skin is wrinkled, size up, there should be no excess fabric around the crotch and, if so, downsize. Chafing is not a friend. And then there's the squat test. You shouldn't be able to see your underwear; they shouldn't slip down, be loose at the knees, baggy or saggy around your bottom.
What are the fabric properties that allow tights to stay up and offer that comfortable, skin-like fit? 
The intro of synthetic yarns in the 20s revolutionized the industry, making hose sheerer than cotton and cheaper than silk both for men and women. In 1938 Dupont introduced the first nylon stockings, and by 1949, they were the rage. Tights came into their own in the 60s to wear under mini-skirts. And in 1968, Pretty Polly developed one-piece tights as a fashion statement.
The fabrics most manufacturers use today to produce tights are not eco-friendly materials—polyester, spandex, nylon, polyurethane—cycling shorts fall into the category, too.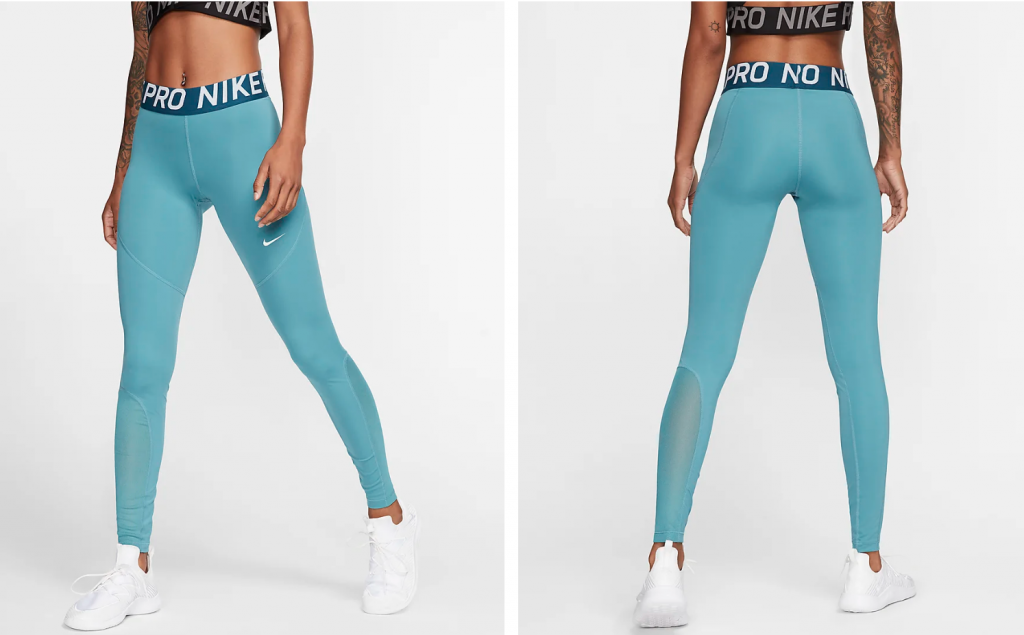 "The main environmental impact of tights is due to the energy needed to create workable yarn. Nylon requires a great deal of heat to create fibers and to form them into strands used to spin yarns." —Jessica Kosak, The Sustainability Consortium
…
The secondary impact tights have on the environment, when made of synthetic fabrics, are the microplastics that get released in the water when they go through a wash cycle. And recycling tights is not always the answer when they're worn out and can no longer be worn because the material does not break down in a landfill. The polymers are the same materials found in plastic bottles and bags. 
Daniel Clayton, Founder, Legwear Company, suggests that tights, and hosiery in general, are the single-use plastic of the textile industry and estimates that there are over 103,000 tons of hosiery waste created every year around the world or the equivalent of 8,000 double-decker buses.
The manufacturing of tights and hosiery have a significant environmental impact when nylon is present. When were talking about sustainability, the best practice is to look at the content label before you buy. Invest in pieces with Made with Wool or Organic Cotton or Recycled Nylon. Buy high-quality with a longer lifespan that's gentle on the environment.
Photos Women's Nike Pro Tights