By Thomas J. Ryan
In a survey of youth sports organizers from youth sports sponsorship platform LeagueSide, 46 percent believe their programs are in danger of permanently shuttering due to the impact of COVID-19.
Thirty-eight percent of organizations indicated they have, at most, three months of runway remaining before they go under given their current circumstances. The survey of 290 youth sports organizers from LeagueSide's network was provided exclusively to Morning Consult. The poll was conducted from April 10 to 30.
In a blog entry, Evan Brandoff, co-founder and CEO at LeagueSide, wrote that COVID-19 has put the entire youth sports category in jeopardy. He wrote, "Canceled leagues and tournaments equals no income for organizers (predominately nonprofits). Families are asking for refunds, and youth sports organizations' bank accounts are running dry."
The survey comes as spring sports seasons have been canceled, summer seasons are likely to be canceled and fall seasons are in doubt. The non-profit youth sports organizers are particularly impacted by the loss of registration fees as well as any pullback in sponsorships, parking and other revenues tied to games.
Most youth sports organizers in the survey indicated they expect to have kids back on the field no later than November. Forty-three percent said they expect to return between June and August, with nearly identical share eyeing September through November. Roughly one in 10 organizers said they don't expect to be up and running again until 2021.
More than half of organizers indicated that less than 10 percent of the parents with children enrolled in their programs have sought refunds for seasons that were cut short or scrapped entirely.
At the same time, a newer Morning Consult poll of youth sports parents conducted in partnership with LeagueSide found 54 percent likewise expressing concern that a program their children participate in could fold.
Among the findings:
48 percent of youth sports parents said they are less likely to enroll their children in sports programs in the wake of the pandemic;
About 3-in-4 parents said it is important that a COVID-19 vaccine be made available before their children return to organized sports, including 50 percent who said a vaccine is "very important";
34 percent of youth sports parents said they are less likely to allow their children to travel to other communities or regions for competitions; and
27 percent of parents expect to be comfortable having their children participate in organized sports again by the end of July, with another 21 percent eyeing the back-to-school period in August or September. Roughly a quarter of parents, however, don't expect to be comfortable with their kids playing sports until at least the start of 2021, with another 13 percent saying they don't know when they'll be ready.
Parent's financial circumstances, as a result of COVID-19, is also expected to impact youth sports participation. One in four youth sports parents indicated that someone in their household lost a job due to the recent economic shutdown, and a third of youth sports parents said their child's participation was a financial strain on their families.
"This compounds with data that children from low-income families are already four times more likely to quit a sport due to costs," wrote Brandoff.
The Morning Consult poll of 2,200 U.S. adults was conducted from May 5 to 9 and included 495 parents whose children participate in youth sports.
In the blog entry, LeagueSide also highlighted data from the Aspen Institute's Project Play that showed participation in sports by kids between the ages of 6-to-12 fell from approximately 45 percent in 2008 to 38 percent by 2014 after the recession before leveling off. Brandoff said an expected downturn would likely lead to further declines in the years ahead.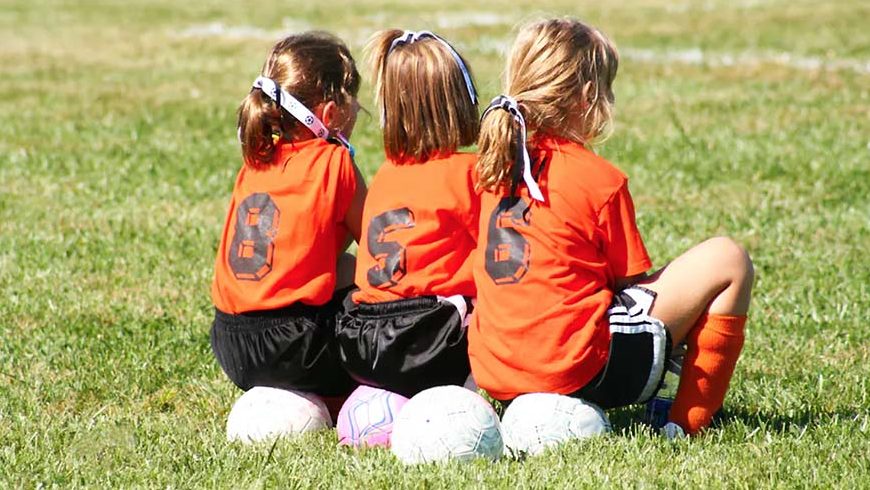 LeagueSide pointed to several resources and movements to help youth sports recover.
The Play Sports Coalition, made up of 3,000 organizations including LeagueApps, is asking Congress to allocate $8.5 billion for the establishment of a Youth Sports Economic Relief Fund as part of COVID-19 stimulus relief efforts. Thirty-one House members have signed on in support of the initiative, the coalition said, and a letter has been passed along to House and Senate leadership.
The funding is expected to stabilize the youth sports infrastructure with a long-term goal of reducing financial barriers to entry for parents.
"We want to make sure those organizations and programs are afloat, and that they're able to safely return to play," Jeremy Goldberg, president of LeagueApps told Morning Consult. "But we also want families to feel supported in their efforts to invest in how their kids are participating. We want to make that as easy as possible."
LeagueSide has also teamed with a nonprofit founded by former professional athletes, Athletes for CARE, to create a Save Youth Sports fund aimed at providing relief to athletic programs through donations and sponsorships. Other LeagueSide programs dedicated to funding include Sponsorship Letter and Sports Sponsorship Grants. 
Other groups seeking to help youth sports organizations raise more funds include Flipgive.com and Snap-raise.com.