According To SSI Data*
The Nike Brasilia Medium Duffel and the Under Armour Undeniable Sackpack were the SSI Data Top Sellers for the 2017 Back-to-School-to-Date period.
The big three sports apparel brands – Nike, Adidas and Under Armour – were brand share winners in Sports & Fitness Bags in the Back-to-School period.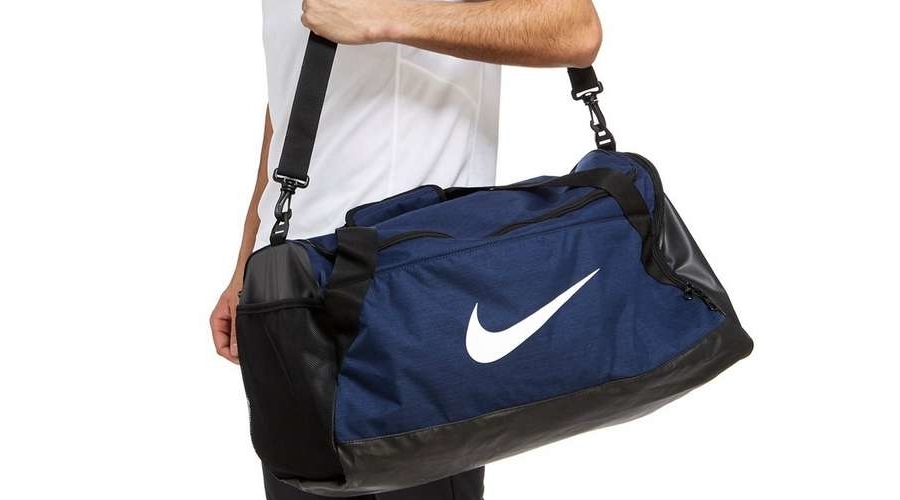 #1 Nike Brasilia Medium Duffel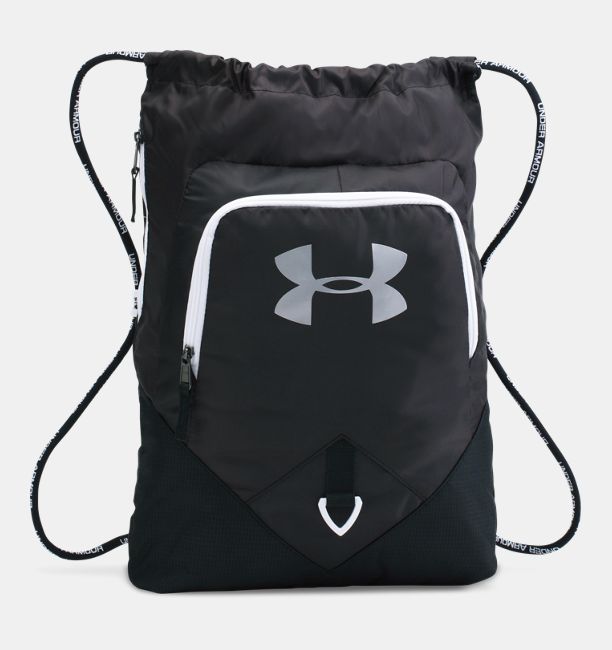 #2 Under Armour Undeniable Sackpack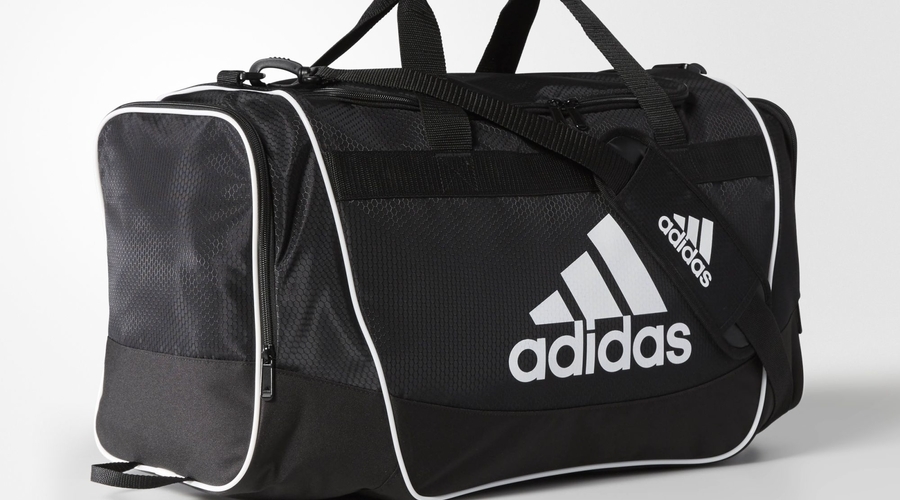 #6 Adidas Defender II Duffel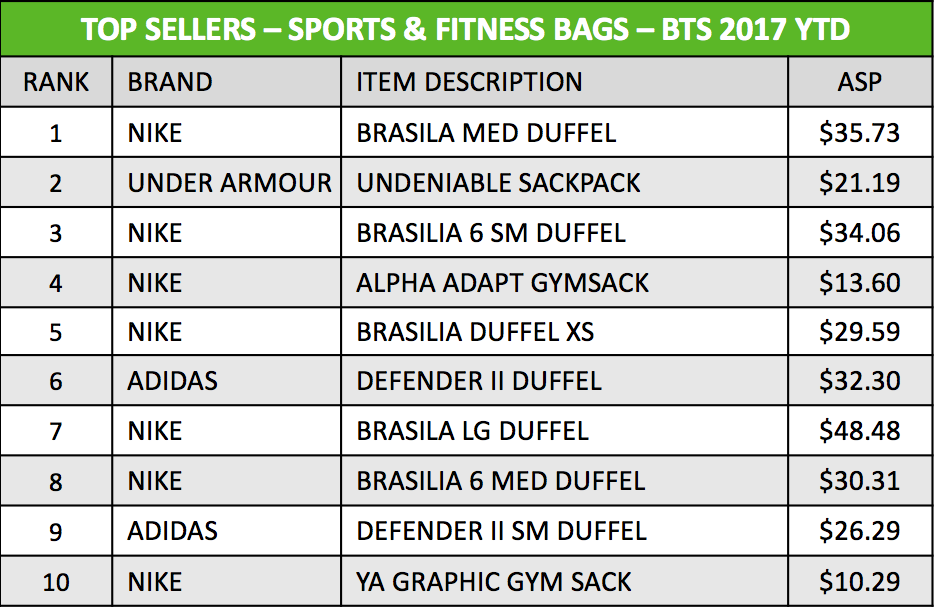 *SSI Data Sports & Fitness Top Sellers in the Back-to-School-to-Date 2017 period. 
SSI Data, managed by SportsOnesource, LLC, collects weekly retail point-of-sale data from over 20 retail channels of distribution and delivers timely sales trending reporting for footwear, apparel, essentials and equipment within 5 days of each fiscal week close, enabling retailers and brands to react to nearly real-time data to better manage their businesses.
For more information on how your brand performed, email Matt Tucker at solutions@ssidata.com.