At the Emerging Growth Conference, Rob Blair, COO at RYU Apparel, Inc., discussed the Vancouver-based activewear brand's major reset that includes a digital-first approach complemented by a wholesale push. Blair believes RYU can stand out within the sea of "me-too" offerings in the athleisure marketplace.
The 12-year-old brand has set an ambitious goal of reaching $100 million in sales within the next five years. In its year ended December 31, sales were only Canadian $1.27 million, down 19 percent year-over-year as the brand continued its repositioning efforts.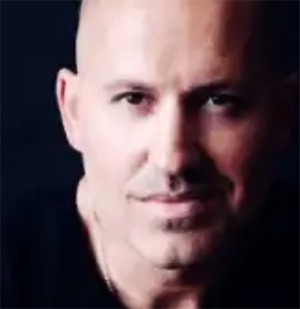 Blair, however, is confident that the ongoing momentum in the athleisure space and RYU's differentiated approach will jumpstart the company's growth.
"When we look at the market, the biggest problem is that consumers are getting a lot of me-too product," said Blair. "The barriers to entry in the market are few, but then you get into the likes of brands trying to become a Lululemon or a Nike, and you're getting a massive amount of me-to product in the market. What it's giving consumers is a very substandard experience in apparel."
Blair sees some brands in the athleisure space positioned more toward performance, including Lululemon, Adidas, Nike, Athleta, Alo Yoga, Vuori, Gymshark, Nobull, Rhone, Outdoor Voices, Under Armour, and Fabletics. Other brands approach the athleisure opportunity from a streetwear angle, including Champion, Reigning Champ, Supreme, Uniqlo, Nike, and Adidas through NikeLab and Adidas Originals, respectively.
Blair believes RYU's "premium luxury lifestyle apparel" positioning allows it to tap athleisure fashion and performance opportunities across multiple price points. He said, "We have the ability to bridge the gap between opening, accessible price points to premium but also from a category standpoint to be able to take the two and morph it."
Another opportunity Blair sees for RYU is Nike's shift to consolidate its wholesale customer base in its push toward direct-to-consumer sales. He said, "That has left a massive gap in the market. Companies like Foot Locker, who anchored so much of their business with Nike and Dick's Sporting Goods—these are great opportunities, and we're at the gates. We're having conversations, and we're getting buys."
RYU's reset included closing stores in Vancouver, Toronto and New York City, forced to close early during the pandemic, but RYU decided to shutter them to commit to a digital-first approach.
Blair said, "Obviously, the pandemic had a big impact on the company. It was a big inflection point, but it was a blessing because we pivoted, changed our strategy, and became a digitally-native brand throughout every touchpoint."
Blair joined RYU as COO in January 2021 as part of an overhaul of management by Cesare Fazari, who became a significant investor, replacing Marcello Leone as CEO and chairman of RYU in April 2020. Fazari is a founding partner at Northwood Developments, a commercial construction company and a venture capital investor.
Before joining RYU, Blair built the consumer product division for Red Bull's e-sports and lifestyle sportswear lines as vice president of product. But he leans most on the experiences learned at Lululemon and Nike to reimagine the RYU brand.
At Lululemon as director, design and head of vision, Blair was one of the authors and strategists behind its men's business launch, which reached over $1 billion in sales last year. He was also the creator of Lululemon's best-selling men's ABC pant. At Nike, he was global category manager, NikeLab, Nike's specialty streetwear segment known for collaborations with fashion designers and artists. Blair operated NikeLab's direct-to-consumer model. Blair has also worked with Gap, Revtown and Tracksmith.
Blair said the initial focus for RYU is building engagement with an emphasis on the U.S. market.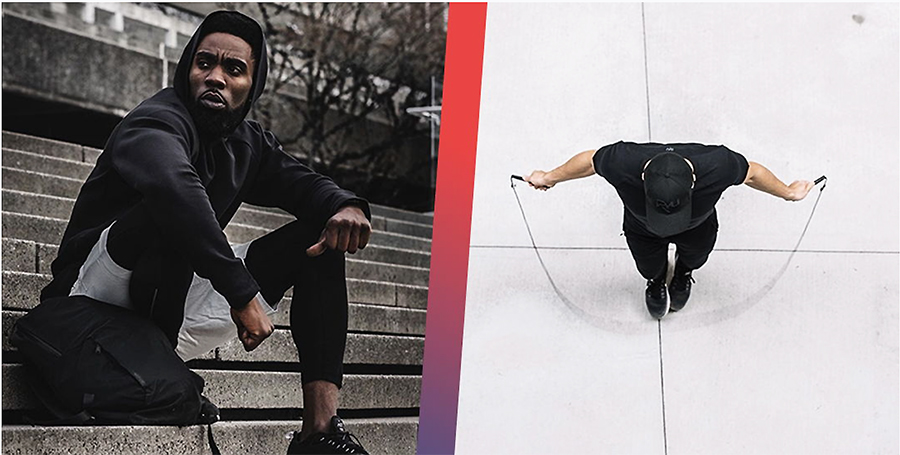 Phase one of the reset has been establishing RYU's direct-to-consumer model and strong e-commerce offering. Blair said, "E-commerce is a strategic tool not only from a direct-to-consumer in managing the experience, but e-com helps lift product off shelves." Phase one of the reset also included realigning overhead costs, forming initial key partnerships such as the one recently announced with NFL alumni Academy and building out its new management team.
RYU's management team also includes Zach Beers, who joined the company in January 2022 as marketing director. Beers was the architect behind Arc'teryx's retail pop-ups in the U.S. as the outdoor brand's head of Brand Experience/Go To Market. In June 2022, RYU hired Robert Lelovic, a senior manager at PricewaterhouseCoopers, as CFO. Brett Pawson came on board as a senior advisor. Pawson was formerly CFO and SVP of retail and operations at RYU with past franchise experiences, including The Body Shop and Pluggz footwear.
Phase two involves establishing "social proof" by establishing RYU at premium wholesale partners. RYU is looking to partner with wholesale retailers with a strong digital presence. David Mahoney, former VP of sales for Saxx Underwear, has been retained to guide the company's push into wholesale. Entry has surpassed internal expectations seven months post-launch.
"We're having conversations across the board with Equinox, Zappos, Sport Chek in Canada, Altitude Sports, Nordstrom's, Backcountry.com, Indigo, etc.," said Blair. "We've already taken half of those accounts and landed preliminary buys."
Blair said RYU is borrowing a page from Nike in focusing on building its wholesale business through franchise programs with programs segmented across channels. He said, "We're building the business using power packs, building franchise programs, whether it's on bottoms with our Impact collection or Rebel collection or our new Terry collection, which builds on the top of the strength of our Ethos offering. And these are some of the existing programs we've got in place right now."
He added, "But what we are doing is taking the category-pillar approach. We don't want to go in and be a mile-wide and an inch-thick. We want to go in and be meaningful to our partners to deliver the solutions that ultimately drive dollars per square foot in the retail environment."
For 2023, RYU's wholesale plan is to position its Impact collection as the go-to brand inside the sporting goods channels, reaching accounts such as REI, Scheel's, Dick's Sporting Goods, and Academy Sports. RYU also sees an opportunity to bring the Rebel collection in 2024 to REI, Simons in Canada and Bloomingdale's while expanding the Terry collection to The Buckle. For 2024, the goal is to reach the selling floors of Macy's and Urban Outfitters.
Blair said RYU is in talks with Dick's and may begin selling to the retailer in 2022. The brand has also received an order from Urban Outfitters. Blair said about the wholesale push, "The exciting part of it is that everybody wants to talk to us. The feedback I'm constantly getting from the rep group and the sales leadership is that everybody's excited."
From a product standpoint, RYU has initially focused on building out its men's business, which has seen the "highest conversion" and "biggest traction" currently. About two-thirds of RYU's customers are male. In the reverse approach to Lululemon, RYU will look to leverage its strength in men's to expand women's. Blair said, "We're going to grow this men's business, and as we hit critical mass, we'll expand the female audience."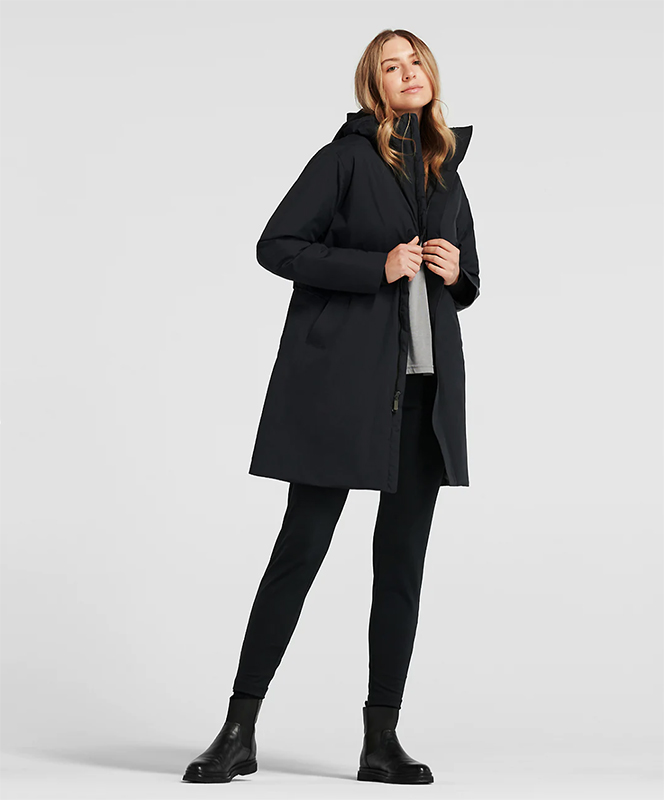 From a design perspective, Blair said RYU's focus would be "the reimagining of classics," focused on delivering innovation. He said, "Taking apparel, thinking about it differently, being disruptive, distinctive, and yet delivering an accessible luxury brand distribution."
Beyond product, a key to RYU's repositioning is its partnerships, which include a recent deal to supply technical apparel to athletes and coaches for the NFL Alumni Academy following their inaugural success in 2021. This season, the NFL Alumni Academy expects to train and place over 250 players on NFL and XFL teams. RYU will feature products at this year's NFL alumni golf tournaments in Arizona, Detroit, Atlanta, Jacksonville, Las Vegas, Nashville, and Minneapolis to reach its 40,000 alumni members.
Another key partnership is with Skate Canada, where Canada's elite skateboarders wore RYU apparel at last year's Olympics.
RYU also recently announced a relationship with Rypplz, creators of the digi-physical landscape, location-based messaging application LightPlay. Rypplz will be commissioned to create proprietary 2D/3D LightPlay content for use in stores, pop-up locations and for other marketing purposes for remote engagements with customers, especially brand advocates.
RYU recently partnered with FinTech company Deal Box to oversee the architecture and deployment of RYU's Web3 initiatives as part of the company's move into the metaverse. Said Blair, "There's talk around the metaverse. It's not going away. It's the future. And we're already leaps and bounds ahead of where most of the world is with the metaverse, and we've got the best partner at the table."
On outreach, strategic pop-ups in key cities are planned. Influencers and ambassadors will be used in the marketing mix to help build brand awareness, with a heavy emphasis on capitalizing on user-generated content (UGC). Said Blair, "We've got beautifully polished videos, and we've got incredible assets. UGC will be front and center as we build our community of respect and why movement matters to you."
RYU's commitment to sustainability, marked by its actions and RYU (Respect Your Universe) messaging, is expected to resonate with younger consumers.
RYU is expected to bring back stores in key cities in the U.S. and Canada in three years, but they will abe reimagined. Blair said, "As we think about retail in the future and what it will be for us, it's more than a store. These are going to be social outposts. We're going to blur the lines between different audiences, bring people together and reimagine what retail will look like. That is the future for RYU."
Photos courtesy RYU