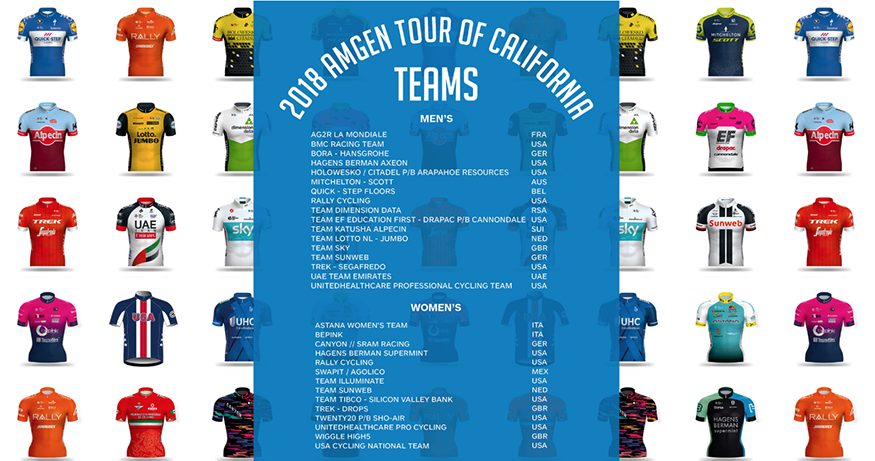 AMGen, (Applied Molecular Genetics Inc.) was established in Thousand Oaks, CA, in 1980. Founded by venture capitalists, with a staff of three, the company today leads the world in biotechnology.
The AMGen 2018 Tour of California Bike Race
will start on Sunday, May 13 and end Saturday, May 19.
The AMGen bike race was created to raise awareness for two of the world's most serious illnesses, cancer and heart disease, and has grown to become the largest annual spectator sporting event in California.
Adjacent to the daily finish line, the Lifestyle Festival Expo provides an opportunity for 650,000+ on-site spectators to meet with 40-plus active lifestyle brands daily. Watch the video to learn where the routes will take the cyclists on each leg of the race.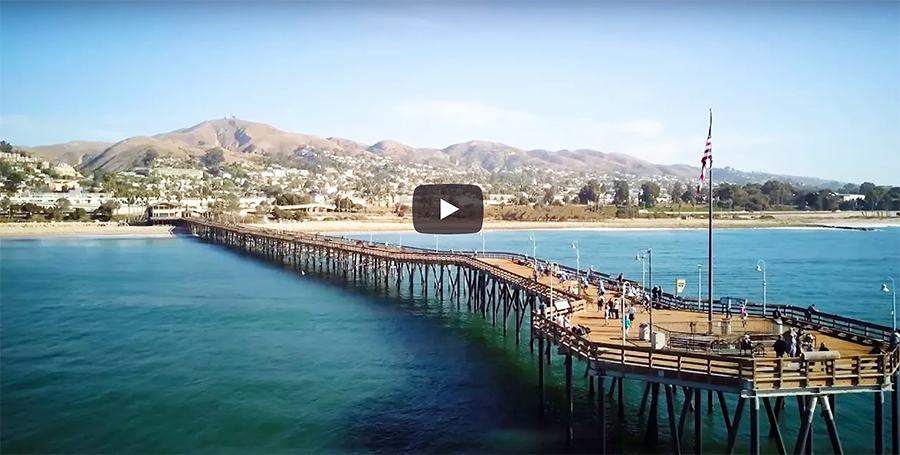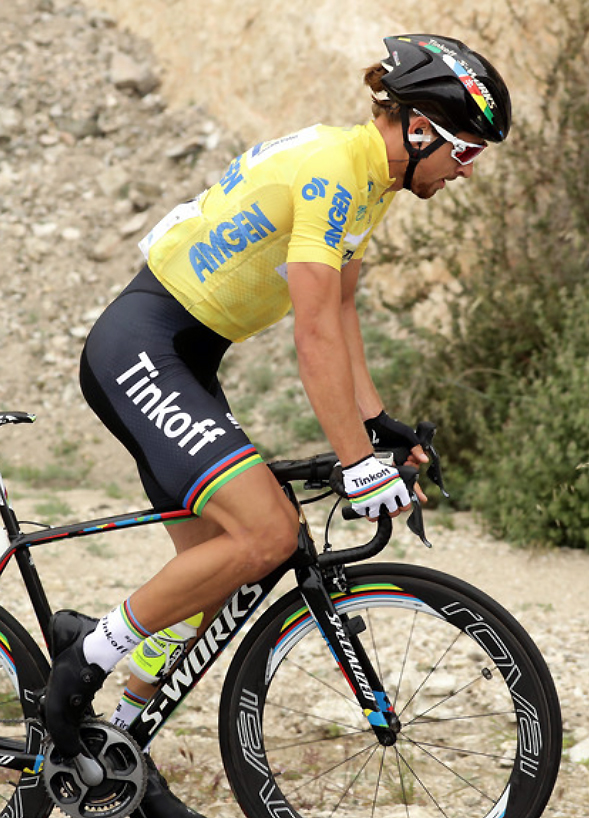 VIP Hospitality Passes provide exclusive access into the main Michelob Ultra VIP Club located adjacent to each Start and Finish Line.
Watch the race online or on-the-go with the official Tour Tracker App

There is a app for up-to-the-minute information to download for free to your iPhone, iPad and Android devices via iTunes, Google Play and the Apple and Android app stores. If you can't make it to California this weekend, you can still watch the eight-day competition live. Here's what you will receive:
•Live coverage of the final two hours of the men's race every day.
•Special nightly video recaps of each stage of the Breakaway From Heart Disease Women's Race presented by SRAM
•Full start-to-finish coverage via GPS, race situation and up-to-the minute text commentary throughout the race
•Video-on-demand clips of the race and stage recaps after each day's finish
•Web DVR features such as stop and rewind on live coverage
•Photo gallery with images from the race
•Maps and profiles with live location of the peloton, breaks and chase groups
•Current race situational information, including overall standings, time gaps and what cyclists are in breaks and chases
•Results from every KOM/QOM and Spring line
•Time trial start list and split times
•Enhanced rider information
•Indication of daily changes in rider standings
•Stage overviews and information including maps, profiles, distance and elevation
•Expanded details for each rated climb
•Live ETA for each climb, spring and finish
Photos and video courtesy AMGen Tour of California 2018