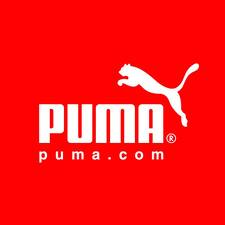 Puma reported net earnings rose 10.6 percent in the second quarter on a 14.1 percent revenue gain. In the Americas, currency-adjusted sales jumped 16.9 percent. The company also said it still expects profits to rise by a mid single-digit percentage for the year, despite higher raw material and wage costs.
In the quarter, Puma's consolidated sales of 14.1 percent currency-adjusted and 9.4 percent in Euro terms to €673.5 million ($969 mm) compared to last year, representing Puma's best ever second quarter sales performance.
"I could not have asked for a better start to my new position as Puma's CEO than to announce the best second quarter in Puma's history in terms of sales, a performance that underlines our ambition to achieve our sales target of 3 billion Euros for this year," said Franz Koch, CEO of Puma SE. "The investments into our core markets, in line with our Back on the Attack company growth strategy, have started to pay off and we will continue to strengthen our brand and product in order to become the most desirable and sustainable sportlifestyle company in the world."
Footwear rose 16.2 percent currency adjusted to €352.6 million ($507 mm), Apparel went up 10.7 percent to €224.3 million ($323 mm) and Accessories again posted an strong 15.0 percent increase to €96.7 million ($139 mm).
In particular, Puma's Running category grew significantly, boosted by the ongoing top seller Puma Faas, a lightweight neutral racer for tempo runs and racing. The shoe is constructed with BioRide Technology, an integrated system that provides more natural running rhythm and enhanced speed. Another Performance category that performed well in the second quarter was Cobra-Puma-GOLF as a result of synergies arising from the Cobra Golf integration.
In the Teamsport category, Puma claimed another champion title with Uruguay winning the Copa America for the 15th time, building on their fourth place at the 2010 FIFA World Cup. The team also achieved their second-ever qualification for the FIFA Confederations Cup to be held in Brazil in 2013. Uruguay beat Paraguay 3-0 in Sunday's final, becoming the most successful team in the tournament's history.
The FIFA Women's World Cup in Germany provided another great opportunity, where Puma further strengthened its brand awareness in Women's Football. Puma sponsored eight Puma players on the German team as well as international stars from England, Canada, Norway, Sweden, France and the USA as well as brand ambassador Marta of Brazil, who all sported the Puma Speed v1.11 football boot. In fact, the v1.11 scored most goals in the tournament, 16 in total.
Over the first half of this year sales across all categories increased in pace. Footwear sales were up 9.9 percent (10.9 percent currency adjusted), Apparel sales were up 7.0 percent (6.1 percent currency adjusted) and Accessories were up 29.4 percent (28.3 percent currency adjusted) partly due to the full year effect of Cobra golf.
Latin America and Asia remain the main growth areas

In regional terms, Puma continued its excellent performance in the Americas with sales growing by 16.9 percent currency-adjusted to €226 million ($325m.) Latin America and Asia excelled with a strong double-digit rise with Lifestyle and Puma's Motorsport categories being the main growth drivers.
Sales in EMEA grew by 9.2 percent currency-adjusted to €290 million ($417 mm) with satisfying performances in both Western and Eastern Europe. Spain advanced significantly after a Puma subsidiary was opened in the second quarter of last year. Women's Fitness (Bodytrain) increased by double-digit rates.
Asia/Pacific posted a gain of 20.1 percent currency adjusted to €158 million ($227 mm), as sales in Japan have recovered much faster than anticipated in the aftermath of the earthquake disaster, posting double-digit growth. Puma's Lifestyle (Puma Social), Running (Faas and light-weight gear) and Fitness (Bodytrain) categories drove the overall growth.
Half-year EMEA sales are up 7.3 percent (6.5 percent currency adjusted), the Americas are up a satisfying 14.3 percent (18.4 percent currency adjusted) and Asia/Pacific is up an impressive 16.5 percent (13.0 percent currency adjusted).
Gross Profit Margin at industry-leading levels

The gross profit margin remained at an industry leading 49.1 percent, which is testament to Puma's continuing efforts to maximize returns and efficiencies.
The Footwear segment had a gross profit margin of 48.1 percent, down from 50.7 percent. Apparel stood at 48.9 percent, down from 52.1 percent. Both segments were impacted by slightly higher sourcing costs as well as negative currency impacts from hedging. Accessories were at 53.3 percent, a sharp jump from 46.3 percent which is based on last year's impact of the Cobra takeover.
Overall the half year gross profit margin is down slightly to 50.9 percent after 51.5 percent last year. The Footwear margin is currently at 49.8 percent, Apparel at 51.4 percent and Accessories at 53.7 percent.
Operating Expenses

Operating expenses rose by 10.3 percent to €279.9 million ($403 mm) during the second quarter of 2011. As a percentage of sales, this represents a slight increase from 41.2 percent to 41.6 percent compared to last year.
For the full year to the end of June 2011, OPEX rose by 15.9 percent to €578.5 million. Increases in expenditure arose from our continued investments outlined in our 5-year growth plan and the full year effects caused by the extension of the scope of consolidation with Cobra and Puma Spain now fully included.
EBIT

Operating profit came in as expected, improving to €55.4 million ($80 mm) from €53.6 million. This represents 8.2 percent of consolidated sales, down slightly from a rate of 8.7 percent at this time last year. On a half year basis EBIT is up slightly to €166.4 million.
Financial Result / Income from associated companies

The financial result declined from €-1.3 million to €-1.6 million, however, the half year number improved from €-2.7 million last year to €-1.8 million.
Earnings before Taxes

Puma's second quarter EBT rose from €52.3 million to €53.8 million ($77 mm). They also rose from €159.6 million to €164.6 million on a half yearly basis. Quarterly tax expenses declined from €18.2 million to €16.2 million and the tax rate dropped from 34.9 percent to a normalized tax rate of 30.0 percent.
Net Earnings

Consolidated net earnings increased by 10.6 percent to €37.6 million ($54 mm) from €34.0 million in 2010. Earnings per share rose from €2.26 to €2.51, and diluted earnings per share were up from €2.25 to €2.51.
For the first half of 2011, net earnings rose by 8.2 percent to €115.3 million. EPS increased by 8.8 percent to €7.69.
Net Assets and Financial Position

Equity

Total assets (as of 30th June 2011) grew by 2.6 percent from €2,284.8 million to €2,343.4 million. This rise is primarily attributable to an increase in non-current assets in the form of deferred taxes and non-current assets as a result of our ongoing capital investment program. The equity ratio rose from 58.6 percent to 59.4 percent. In absolute figures, shareholders equity increased by 4.1 percent to €1,392.5 million from €1,338.3 million. Puma's balance sheet remains strong.
Working Capital

Puma's overall Working Capital went up by 13.0 percent to €509 million. On the asset side, inventories went up by 12.1 percent from €453.1 million to €508.0 million, supporting our continued and expected sales growth. Trade receivables also increased, up 5.0 percent from €497.1 million to €522.0 million. This again is an effect of our growth in sales compared to this point in time last year. On the liabilities side, trade payables rose 7.6 percent from €395.4 million to €425.3 million.
Cashflow/ Capex

The Free Cashflow (before acquisitions) came in at €-9.2 million versus €57.2 million last year. The additional outflow resulted from tax payments and higher working capital needed as well as higher CAPEX. The payments for acquisitions are related to the purchase of the outstanding shares in our Chinese venture. For Capex, the company spent €29.1 million versus €18.5 million in 2010. The increase derives mainly from investments in the improvement of organizational processes and IT as well as in the expansion of our Retail store portfolio, which are necessary components of our growth strategy.
Cash Position

Total cash (as of 30th June, 2011) dropped by 21.6 percent to €351.6 million from €448.3 million last year. Bank debts were reduced by 41.2 percent from €51.5 million to €30.3 million. As a result, the net cash position decreased 19.0 percent, from €396.8 million to €321.3 million.
Share buyback

Puma continued with its share buy-back program and purchased 72.853 shares for €15.7 million during the second quarter. The company now holds 173.377 shares in total as treasury stock which equals 1.15 percent of the subscribed capital.
Other Events

Puma AG converts to a Societas Europaea (SE)

With the completion of the transformation on July 25th,, 2011, Franz Koch has become Chief Executive Officer, with Jochen Zeitz taking over as Chairman of the Administrative Board of Puma SE. At the same time, he will lead PPR's Sport & Lifestyle Division. In this role, he will ensure Puma SE's continuous and strategic growth within the framework of the next phase of development and support the drive to sustainability as PPR's Chief Sustainability Officer.
SPANISH Court Ruling

As already announced in an ad hoc release on 17th of June, 2011 the arbitration ruling of 2nd June, 2010 by a Spanish arbitration panel regarding the one-time payment of 98 million Euros has been repealed by the District Court of Madrid. Puma is therefore no longer obliged to pay the amount of 98 million Euros.
Outlook for the Financial Year 2011

Puma continues to target the €3 billion sales mark for the full year which reflects a continuation of our first-half sales. There will, however, continue to be pressure on gross profit margins in the shape of higher raw material prices and Asian wage increases, although Puma has thus far shown an ability to keep its gross profit margins at the highest level within the industry. Despite higher operating expenditures which are in line with the overall strategy, Puma expects absolute net earnings to improve in the mid single digit range.