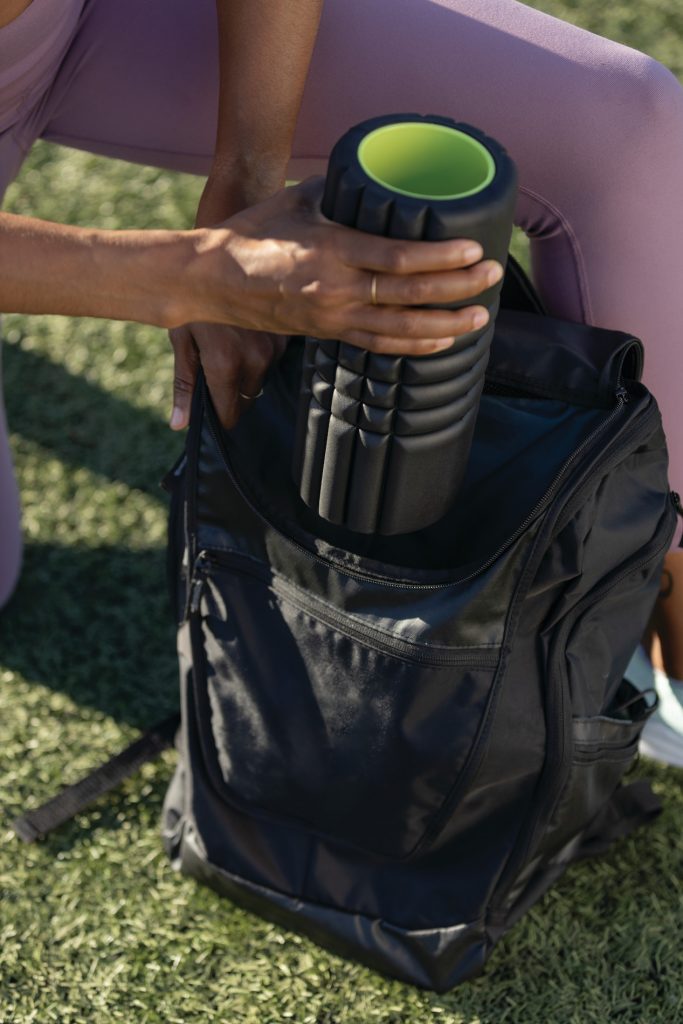 TriggerPoint launched its Grid Travel foam roller. It's a smaller, compact version of TriggerPoint's original Grid Foam Roller with the same benefits to optimize mobility and recovery.
The benefits and features of its original Grid 1.0 foam roller are offered in a compact size featuring a patented three-dimensional pattern that simulates a massage therapist's hands. The surface mirrors the pressure of fingertips, fingers and palms to promote the blood and oxygen flow for optimal recovery. The foam surface offers firm compression for a total-body massage. The patented hollow core design retains shape after frequent use with an easy-to-clean and sweat-resistant EVA foam surface.
The Grid Travel foam roller measures 10 inches long by 4.4 inches in diameter, comes in a black colorway and has a 440-pound weight limit.
For more product information, go here.
Photo courtesy TriggerPoint/Implus