Sea to Summit announces its entry into the technical backcountry tent category with two lightweight tent models, the Alto and the Telos, along with a line of accessories for Spring 2021.
In partnership with Jake Lah, founder and head of design at DAC, manufacturer of tent poles, the tents offer a roomy experience in their space-to-weight ratio. Features include: 
Tension Ridge pole construction alleviating two common pain points — liveable space and ventilation.

Tension Ridge architecture which allows for an inverted pole design that angles up to achieve internal height, ceiling ventilation, high vertical walls to accommodate thicker sleeping mats and pillows, and a more accessible dry entry/exit.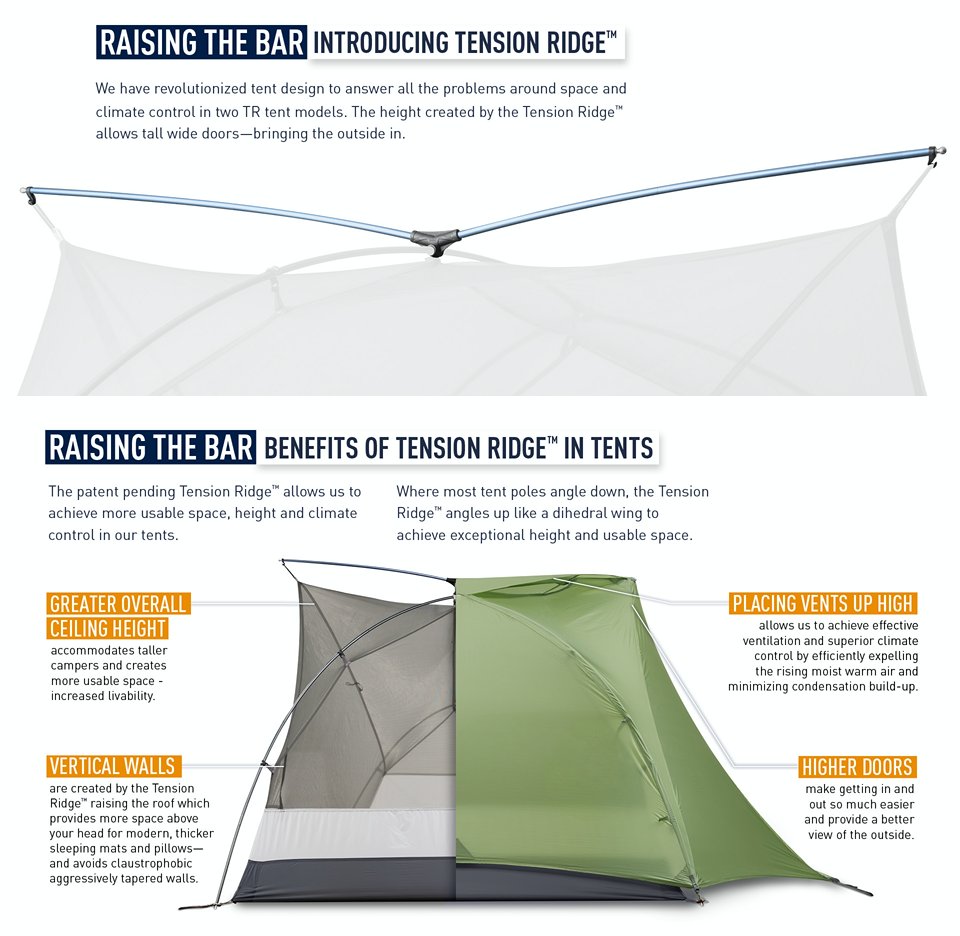 "While the solution was simple, engineering the Tension Ridge presented significant challenges," said Lah. By inverting the angle of the brow pole, we achieve best-in-class interior space and ventilation, without adding weight or bulk to the tent."
Both the Alto and Telos are outfitted with an adjustable cross-ventilation system consisting of a Baseline Vent and an Apex Vent. The construction and position of the Apex Vent allow for better airflow and more effective condensation mitigation.
These tents come with custom and proprietary hardware, a modular FairShare Storage System for the division of the tent among campers, a pole storage case that doubles as a LightBar for interior illumination at night in combination with a headlamp and tent and fly stuff-sacks that clip into place as a storage pocket inside the tent. Both Alto and Telos tents provide flexibility to leave the rain fly open partially, or in a fully-opened position. The Telos can transform into an open-air shelter for cooking, shade and weather protection Sea to Summit calls the "Hangout Mode."
"We always set out to design the best gear — to do things differently and rethink every detail, starting from scratch," said Roland Tyson, founder and head of design at Sea to Summit. "The core areas we looked to tackle are common pain-points — space, climate and adaptability. We're very happy with what we've accomplished here. And, we're thrilled to partner with Jake Lah of DAC, a pioneer in modern tent design and architecture. This is a true partnership, unlike anything either of us has taken on before."
Both tents come in a range of model-specific footprints and accessories. For more product information, go here.
Graphic courtesy Sea to Summit