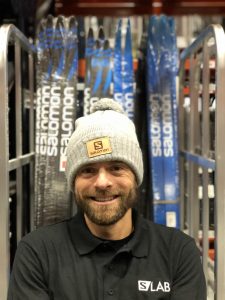 Ogden, UT, December 11, 2019 — Salomon Nordic unveils the new S/LAB Select Program, a new retailer re-order program that will provide North American retailers with quick access to hand-picked World Cup skis. In addition, Salomon appoints Josh Korn to the newly created position of S/Lab Select Concierge, responsible for managing the Salomon Nordic S/LAB Select Program for the 2019/20 season
"Salomon is constantly striving to better serve our consumers, and with the new S/LAB Select Program we will be able to offer the same level of service to our retailers as we offer to our World Cup athletes," says Robert Lazzaroni, Salomon's Nordic regional commercial manager for the Americas. "In his appointment to lead the program, Josh Korn brings extensive experience with the Salomon brand and product line, as well as high-level race service. He will be key as we roll out this program offering best-in-class service to our Nordic retailers and consumers."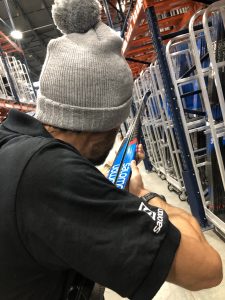 Korn, a lifelong Nordic skier and racer, has been part of the Salomon family for the past 13 years as an athlete, ambassador and employee. Korn previously worked with Salomon as endurance marketing manager for the Americas, and currently serves as product development manager at Ragnar Relay Series. Korn brings extensive race and athlete management experience, as well as Salomon brand expertise to the S/LAB Select Program.
"As a lifelong fan of Salomon, I have been fortunate to observe the brand's growth and evolution of its World Cup-level product offerings," says Korn. "The new S/LAB Select Program will provide retailers with the same level of care that is provided to our World Cup Race Team. Retailers will be able to place an order and receive hand-selected World Cup skis grinded to a skier's particular snow conditions within a few days. This program will be a great asset to our trusted retailers and consumers as our Salomon Nordic program continues to grow within North America."
The S/Lab Select Program will be executed out of the Salomon Warehouse in Ogden, Utah, and will run now through February. For more information on the program please reach out to Andre Watt at Andre.watt@salomon.com.
About Salomon: Born in the French Alps in 1947, Salomon is committed to pushing the boundaries of mountain sports through the creation of innovative equipment that allows people to play, progress and challenge themselves in their chosen outdoor sports. The company produces and sells premium footwear, winter sports and mountaineering equipment, hiking equipment, and apparel specifically designed for all of those disciplines. Products are developed in the company's Annecy Design Center, where engineers, designers and athletes collaborate to create innovative solutions that continually improve the outdoor experiences of those who see nature as a vast playground. salomon.com
Media Contact:
Madeline Fones
Madeline.Fones@rygr.us
970-924-0704 ext. 111