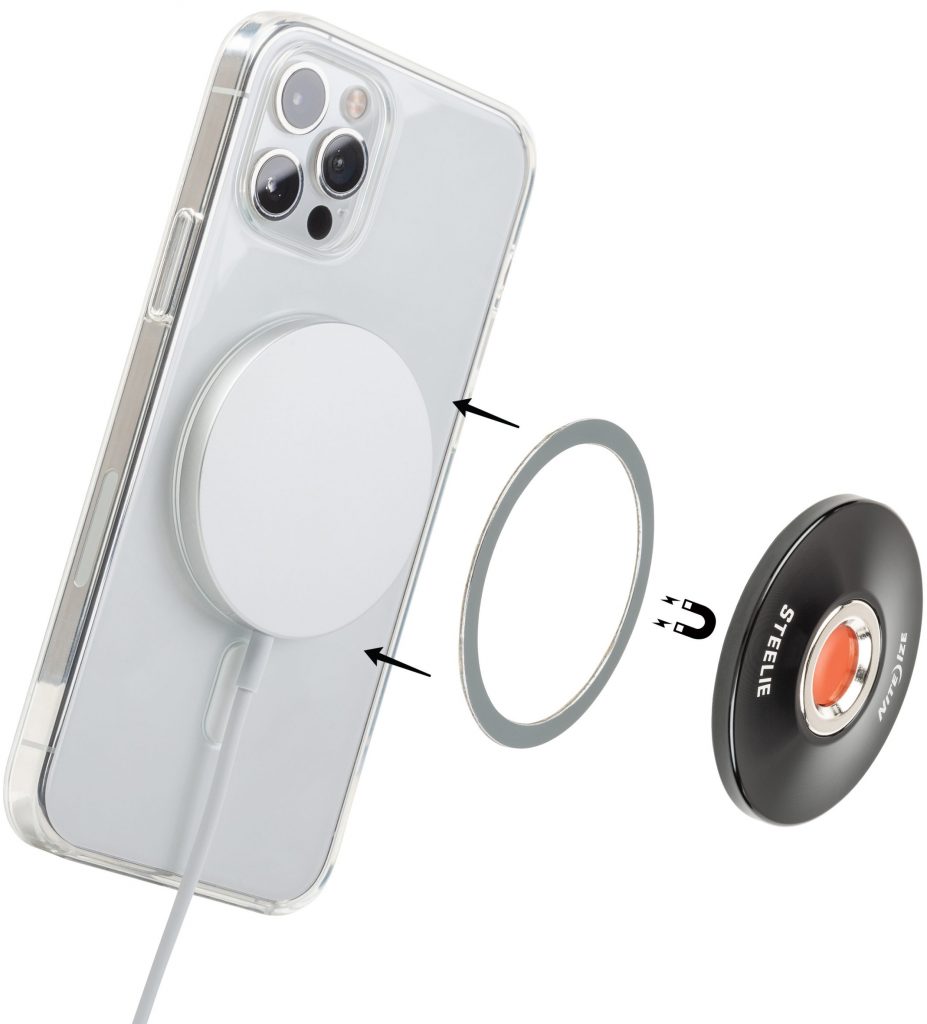 Nite Ize launched the Steelie Orbiter Plus Magnetic Socket +  Metal Ring. Available at retail in fall 2021, it features magnetic technology that allows Steelie users to mount their MagSafe iPhones and accessories onto Steelie mounts.  
"Eight years ago, Steelie was launched, presenting the first magnetic car mounting system for your phone," said Rick Case, Nite Ize founder and CEO. "Today, we're proud to announce this next innovation with Steelie Orbiter Plus, keeping us current with Apple technology by allowing users to connect their MagSafe iPhones and accessories to their Steelie mounts." 
The device creates an instant connection from a MagSafe iPhone (and accessories) to any Steelie Mount. The Magnetic Socket connects a user's MagSafe iPhone or case directly onto a Steelie mount. The Metal Ring is included for users who have also purchased an Apple MagSafe charger. Users can attach the Metal Ring to the back of their MagSafe charger with the included 3M adhesive, allowing them to connect onto the socket to mount while charging. The Magnetic Socket and Metal Ring require a Steelie mount, sold separately, to complete the connection, providing a 360º rotation, magnetic hold and hands-free viewing when mounted. 
For more product information, go here.