Icemule Coolers, makers of portable backpack coolers, created its first transparent, air-insulated cooler, the Icemule Clear, designed for venues that require clear bags for entry.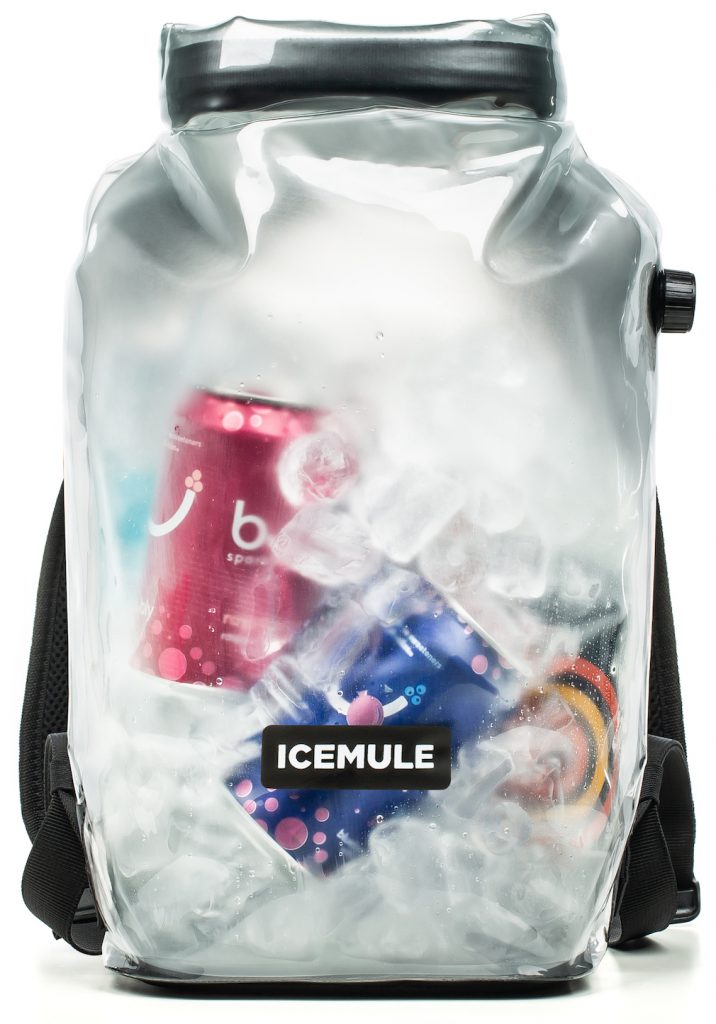 "Our wide array of colors is part of what sets Icemule Coolers apart," said James Collie, founder and CEO. "So when we noticed the 'clear' trend making a comeback and the constant need to have a clear bag for entry into all types of venues, we saw a unique opportunity for Icemule to create this innovative, first-of-its-kind cooler."
The brand's patented IM AirValve technology insulates the cooler with air instead of foam. Air's ability to insulate from heat is about "25 percent as efficient as foam insulation, which retains ice for 25 percent" as long as its Icemule counterparts, including the Classic and Pro. Icemule guarantees contents will stay cold for five-to-seven hours in the Icemule Clear when appropriately used.
The cooler is available in 9L and 15L and features a roll-top closure system, similar to its other coolers, creating an air-tight seal.
For more product information, go here.
Photo courtesy Icemule