Elan, the maker of handcrafted skis made in the Slovenian Alps for over 75 years, announced the early release of Glen Plake's signature ski—the Ripstick Tour 104.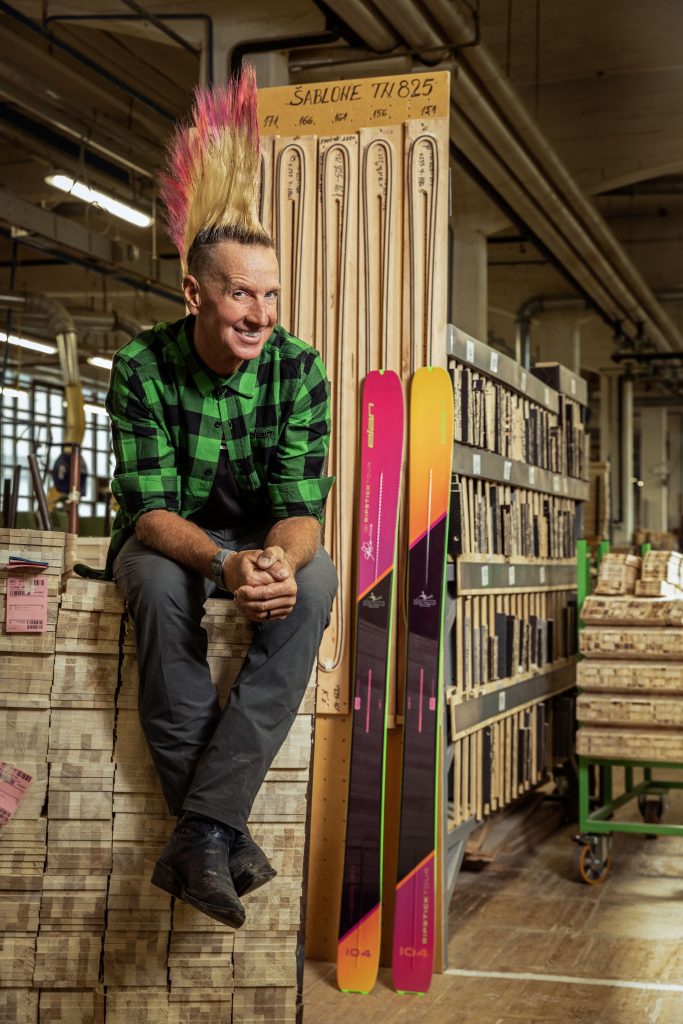 Designed and tested by Elan athlete Glen Plake, the skis offer lightweight construction with the downhill performance of the company's Ripstick.
Available in limited quantities at select retailers worldwide, the Ripstick Tour 104 is part of Elan's soon-to-be-released 2022/23 Ripstick Tour collection including the men's Ripstick Tour 88 and 94, designed to meet backcountry skiing. The Ripstick Tour is around 300 grams lighter than its comparable waist width freeride Ripstick predecessor.
"The Ripstick Tour 104 is a ski that not only Glen has been asking for," said Elan Brand Director, Melanja Korošec. "For many seasons we have been receiving encouraging feedback from our skiers recognizing the sound fact that our existing Ripstick doubles as an outstanding touring ski, with special requests for a slightly lighter weight version. Add in Glen's decades of ski design experience coupled with his passion for touring and now we have a product that will turn heads on the skin track."
The skis' graphics are bright and wild like Plake's mohawk style. The skis' asymmetrical Amphibio profile is matched by a hot pink left ski and a hot orange right ski finished with hot green sidewalls. The guts of the ski stay true colors to its existing Ripstick skis with an upgraded internal carbon, laminated wood core construction to maximize weight savings.
The Ripstick Tour skis debut the brand's Carbon Bridge Technology where a single carbon rod is placed on the top of the skis for stability, rebound, dampening, and vibration absorption through the tip of the ski. Further weight reduction is achieved with the 360 ABS sidewalls shaping the ski with pyramidal sides and additional reinforcement underfoot for tear resistance and adaptability for new hybrid binding systems.
"We wanted a ski that performed like a Ripstick but at a lighter weight and with characteristics that were touring focused," said Plake. "When you're hiking in the mountains all day, carrying a pack, and conditions aren't always great, you get tired, so you need a ski that can ski any conditions and do it easily. That's why we built the Ripstick Tour."
The skis will be sold as flat skis. Select retailers will also offer touring bindings, Elan developed by ATK, and pre-cut skin. For more product information, go here.
Photos courtesy Elan
∙