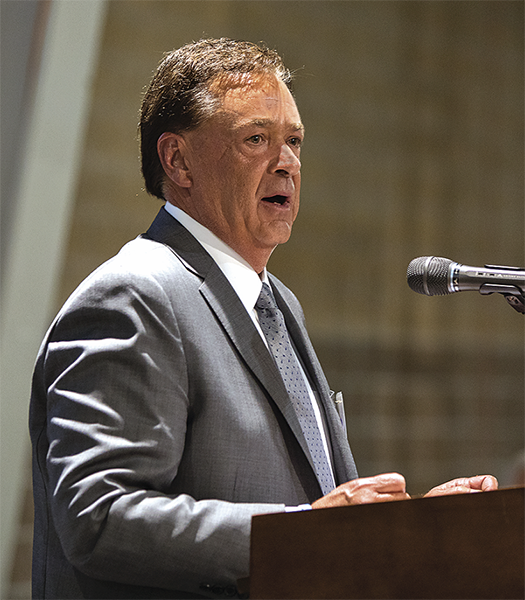 The RV Dealers Association (RVDA) issued a statement today, October 3, informing the industry and RVDA membership that Dan Pearson, owner of PleasureLand RV Centers, headquartered in St. Cloud, MN, has passed away.
Pearson served as Board Chair of the RVDA from 1993 to 1994, was a member of the RVDA Board of Delegates, Vice Chairman of the Mike Molino RV Learning Center, and Co-Chair of the Go RVing Coalition.
Pearson was inducted into the RV/MH Hall of Fame in 2018.
PleasureLand was founded in 1971 as part of Plaza Buick, owned by Pearson's father, Vern. He started working at the dealership when he was 11 years old and took over the dealership in 1982 with 20 employees. Today, the company is one of the largest RV dealership groups in the Upper Midwest, with locations in Minnesota, South Dakota, and Wisconsin.
Pearson received the Entrepreneurial Success Award from the St. Cloud Chamber of Commerce in 2018.
"Dan was a pillar of both the RV industry and RVDA," said RVDA President Phil Ingrassia. "He was active in every facet of our association's work over the past four decades. Dan was a passionate advocate for dealers at the state and federal level, supported continuing education for dealership employees, and a champion of market expansion efforts that helped lead the industry to unprecedented growth."
"The RV Industry Association mourns the loss of Dan Pearson, said RV Industry Association President Craig Kirby. Dan was a passionate supporter of the RV industry with a long-established reputation as one of the best in the business. Dan spent over 10 years as Co-Chair of the Go RVing Coalition, taking a leadership role in shaping the RV industry's consumer outreach efforts. He was a champion for our industry's continuous growth, and our thoughts go out to his family and friends—he will truly be missed by so many."
A celebration of life will be held on October 6, 2023, at Calvary Community Church in St. Cloud, MN, at 11 a.m. The Reverand Doug Kern will officiate. Burial will be at Assumption Cemetery in St. Cloud. Visitation will be from 4 p.m. to 8 p.m. on October 5 at the Williams Dingmann Family Funeral Home in St. Cloud.
Photo courtesy RV Business/Dan Pearson presenting his acceptance speech during the 2018 RV/MH Hall of Fame induction ceremony