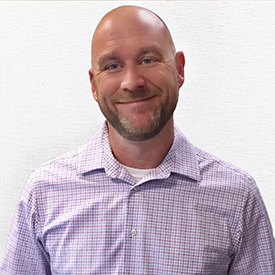 ING Source has named Josh Higgins as the new president of the sports and medical compression bracing company that makes and markets OS1st Base Layer Bracing  products, a leading selling brace brand in the run specialty channel.
Higgins will run the day-to-day global operations of ING Source and work closely with outgoing president Dave Higgins, who will continue in the role of CEO.
Founded in Hickory, NC in 2012, ING Source uses patented Compression Zone Technology and K-Zone Technology to create top selling bracing compression sleeves.
"ING Source is poised for continued success and growth in the next few years," states Dave Higgins, CEO of ING Source. "Josh's background in sales and his business leadership experience, combined with his passion for the sports and medical health products markets, make him the ideal person to captain our team at ING."
"I believe ING Source has created a unique product line in a market that has seen little change in the past," explains Josh Higgins.  "The product focus on active bracing that moves with the person, combined with patented technology for medical grade compression, allows people to keep moving and continue to pursue personal bests."
Higgins has more than 20 years of experience in distribution, operations, and directing sales and marketing teams for textile, sports and accessories companies, including most recently as president of Hickory Brands.  From 2015 to 2017, Higgins has served as the vice president of sales for ING Source and oversaw the company's expansion to become the #1 selling brace to the U.S. run specialty retail market.  ING Source will immediately begin a search for a US national sales manager.
In his new role, Higgins plans to expand the brands and product families.
Josh Higgins stated, "We have a well-rounded team of dedicated employees prepared to take on the challenges of being a small player in a market dominated by larger companies. When you are a newer company and you offer a different approach to building a successful product in an established market, it's critical to have a creative and agile team to respond to market changes and customer needs.  My job is to build a focus and lead a great team. ING Source will always take a different approach to innovate, build, promote and sell products."
Dave Higgins will continue to handle international business development and strategy.