Blizzard Tecnica is wrapping up another year of Women to Women, and the results are in – ladies are looking for lightness, playfulness and above all performance from their gear.
Writer: Carly Terwilliger
In 2016, Blizzard Tecnica launched an initiative in response to female skiers' desire for authentic products designed specifically for them. Dubbed Women to Women (W2W), the program set out to take all committed and passionate skiers, regardless of ability, to new levels of confidence, excitement and freedom.
As W2W gets the ball rolling for the 2017/18 winter sports season, Leslie Baker-Brown, the marketing director for Tecnica and Blizzard in the U.S., has been getting the word out with a series of grassroots outreach events. Said Baker-Brown of the response to these events, "The thirst for inspiration and education were fantastic in the attendees."
Sturtevants in Bellevue, WA welcomed Tracy Gibbons (store owner and member of W2W's North America Focus Group) and athlete Keely Kelleher, who runs Keely's Ski Camps for Girls (keelyscamp.com), for a night of education and camaraderie.
And at each of its store locations – Denver, CO; Seattle, WA and Portland, OR –  Baker-Brown and athlete Jackie Paaso held an evening program, "From Powder to Prosecco: An educational and inspiring Ladies Night with Blizzard, Tecnica and Jackie Paaso."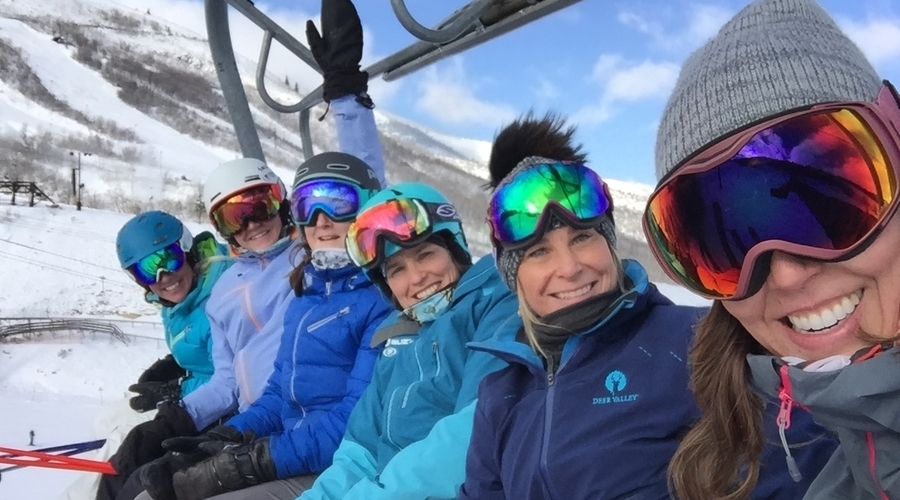 "The event's aim was to inspire and educate," Baker-Brown said. "Keely is an amazing former US Ski Team member who is taking her passion to inspire and empower young girls. Jackie is a Freeride World Tour competitor who is working on a film:  Evolution of Dreams. Each of them talked a bit about what they do and then at the Evo events, Jackie held mini group presentations on Fitness and her Safe As Avy safety clinics while those who were interested, came with me to talk about buying boots and skis – terminology, what to look for etc."
Women to Women has underlined the demand for better, more sophisticated ski gear for women, designed not just for them but with them – and the team is just getting started. We spoke with Baker-Brown about the program and its promising future.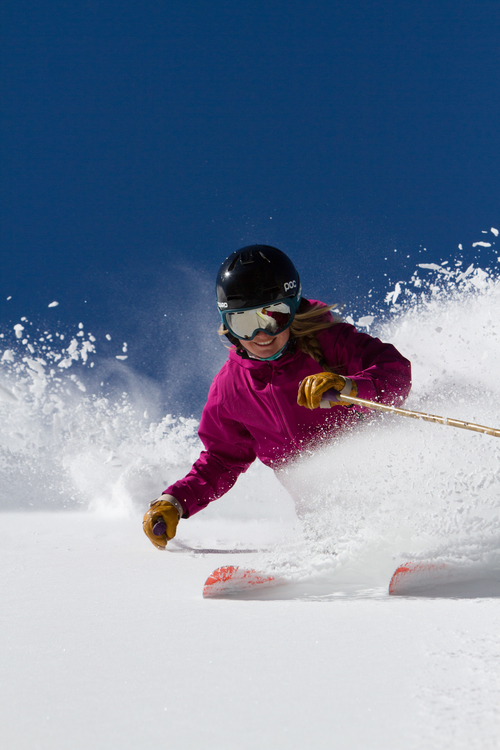 Since the program launched in 2016, what has surprised you most about W2W? The response has been positive beyond my expectations, and it showed how there was a need to look at the women's market through a different lens and approach it differently.
What are the top changes female skiers would like to see in the sport? Product that really is specifically designed for them addressing their specific needs and speaking to them in a non-condescending way to educate and inspire them to take control of their own skiing experiences.
Gear addiction knows no gender – what features are lady shredders demanding in their skis and boots? For boots: fit, warmth, comfort all without sacrificing performance. For skis: playfulness, lightness again, without sacrificing performance
Any new programs in the works for 2018? Our goal is to further engage as many women as we can, share our knowledge, experiences and passion to get more women out there skiing.
Have you seen more companies kick off similar initiatives based on your success? Not yet, but I'm on the lookout!
Describe your best W2W memory from 2017. Overall, the passion that our athletes and the women in our focus groups bring to this project keeps me going and inspires me to do more. And I've been lucky to spend the time with our athletes at the two athlete summits we've held – Portillo, Chile in August of 2016 and Aspen, CO in March of 2017.  These women are amazing!
To learn more about Women to Women, click here and check out the video below.
Photos and video courtesy Blizzard Tecnica