FALL 2017 SB EYEWEAR COLLECTION
The collection includes SB Optical and Sunglass styles worn by professional skateboarders Justin Brock, Sean Malto and Trevor Colden.
The Nike Vision Fall 2017 SB eyewear collection, inspired by skaters, combines classic and modern design aesthetics with ultra-light slim profiles. The collection includes three skate-inspired sunglasses and Nike's first SB optical releases. Inspired and designed with insight from Nike SB professional skaters Justin Brock, Sean Malto and Trevor Colden, pictured below, the eyewear features Nike SB details, colors and patterns that are incorporated in the brand's shoe and apparel collections.
New for Fall, Nike Vision introduces the first SB prescription eyewear collection for action sports. The optical collection was designed to offer a secure fit for athletes during activity and everyday life. Watch below as Justin explains the benefits.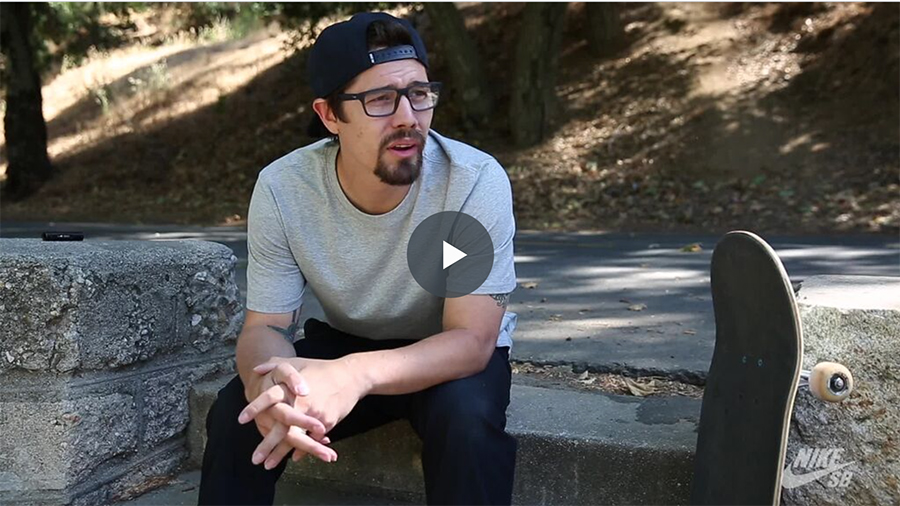 The overall features and benefits of the prescription eyewear collection include an extra-slim four-base frame with low-profile and tapered temple arms that fit easily under a hat. The eyewear also includes high-tension hinges and SB details. Each of the Nike SB sunglass styles feature 100 percent UVA & UVB protection.
Nike SB Optical styles include: Nike SB 7110 Flatspot Optical,  Nike SB 7111 and Nike SB 7112. Nike SB Sun styles include: Nike SB Current, the Nike SB Ledge and Nike SB Verge.
The sunglass collection also features new colors to the pre-existing Nike Flatspot, Nike Unrest, Nike Flip and Nike Flow. The Nike Sunglass Collection is available for purchase now at Nike.com and select worldwide retailers. The Nike SB Optical Collection is available at select optical retailers. Visit here to find a dealer.
Photos courtesy Nike Vision