Nike commissioned local graphic designer Hans Christian Øren
and Founder of Oh Yeah Studio to create a custom typeface for the brand's
Oslo store, located in the heart of Norway.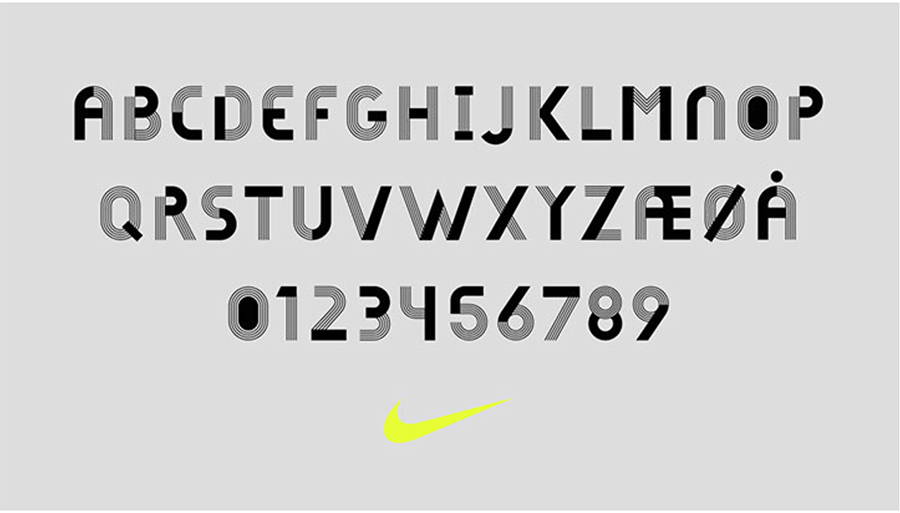 "My approach was hands-on. To really understand how to do this, I had to get out. I couldn't find that behind a screen; I had to use my senses and feel the city. Once I went outside it triggered my creativity. The best thing was to experience Oslo in a new way, walking around and re-experiencing Oslo, my perception of it changed and evolved." — Hans Christian Øren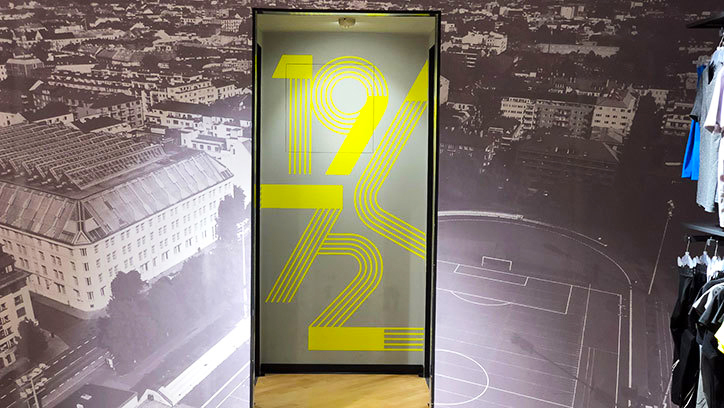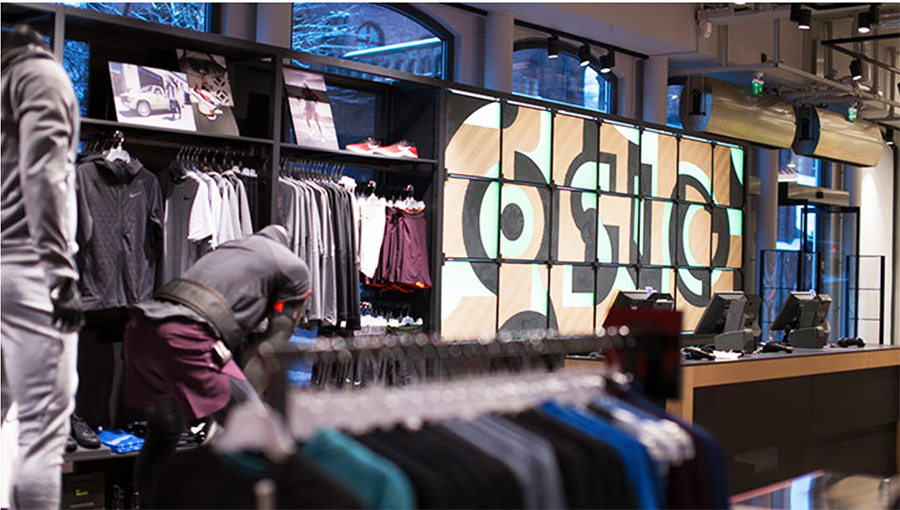 After spending time researching and developing themes for a new font style, Hans choose to reference the lines of the Bislett Stadium track, shown below.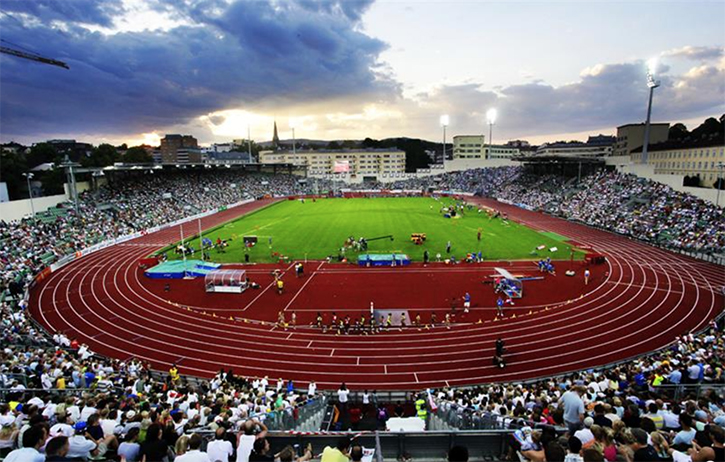 "Bislett has a central place in Oslo's history as an international venue for sports and public festivals. Some say it has the looks of the Mexico Olympics with a twist, and I'm not unhappy with that." — Hans Christian Øren
Through sketches and development, Hans played around with the shapes of the running track and how the lines could match together in a multitude of ways to form the basis for the typeface.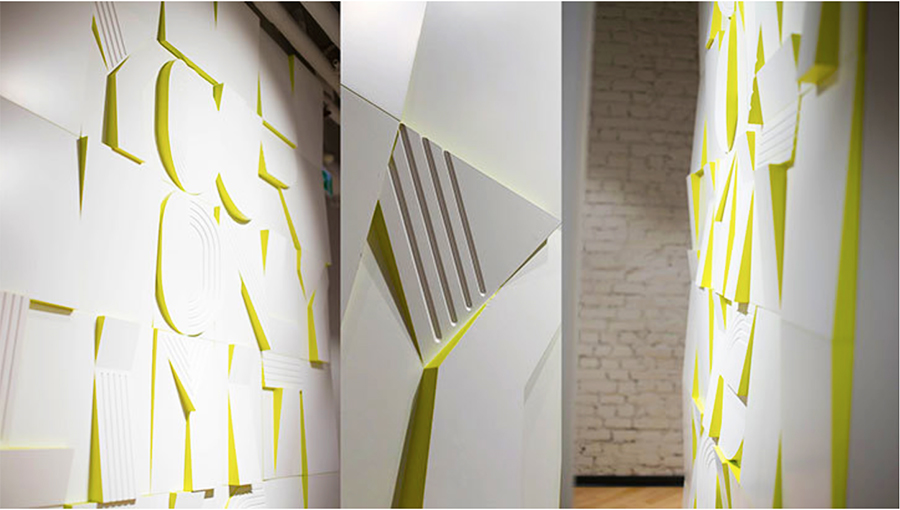 "Some shapes or angles just work for "o," for example, not "m" and "w," so that's a process in itself, but I felt the concept was solid, so I was positive it could work." —  Hans Christian Øren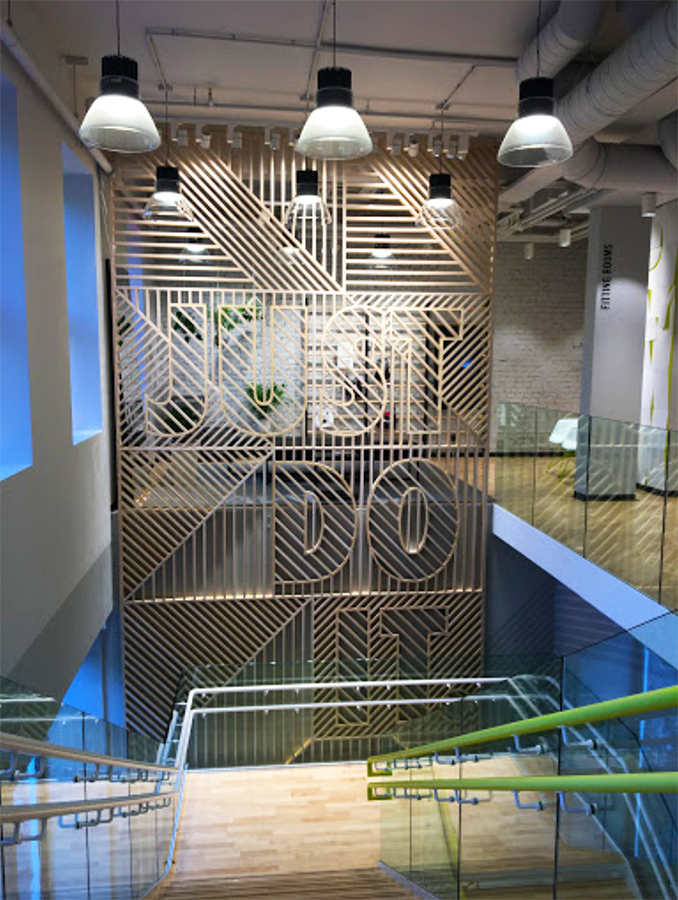 The typeface can be seen throughout the store and shown here.
Photos courtesy Nike Oslo