The SHOT Show's symbol of hunter, dog and bull's-eye target, which has served the show for four decades, will give way to a new, more inclusive logo that welcomes and supports all segments of the world's largest shooting, hunting and outdoor trade show.
The National Shooting Sports Foundation, owner of the SHOT Show, takes pride in unveiling the new SHOT Show logo and will begin using it immediately in all advertising and communications related to the 2011 show in Las Vegas and beyond.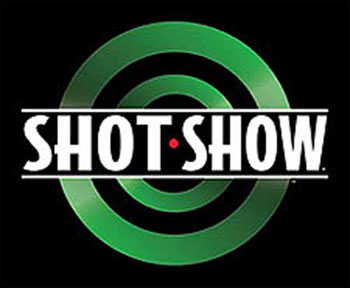 "Times change and trade shows change, reflecting current buying and selling trends," said Chris Dolnack, senior vice president of NSSF, the trade association for the firearms, ammunition, hunting and shooting industry. "When the SHOT Show began in 1979, hunting was the dominant activity in our industry and our logo reflected that. Today's SHOT Show requires a strong, clean logo that reminds all attendees, whether their business is shooting, hunting or law enforcement, that they are valued. The new SHOT Show logo does this."
The NSSF says the new SHOT Show logo is contemporary in design, providing a "versatile symbol suitable for use in today's multi-media communications," workng equally well on large signage at the show venue, on Web pages and in e-mail marketing, magazine ads and videos. The new logo features the name "SHOT Show" emblazoned over a bull's-eye target. This clean, uncluttered approach emphasizes the SHOT Show brand without distraction.
"The target is the evolutionary element we carried over from the past logo," said Dolnack. "The font is san-serif, which is more readable and modern. By eliminating the hunter and the dog, the logo now better reflects the diverse audiences of today's SHOT Show. We have used the green found in NSSF's logo in the target element as a reminder that the SHOT Show and NSSF are strongly connected."
The new logo arose from input provided by NSSF members through SHOT Show surveys that are conducted each year. While the old logo had strong historical ties, survey respondents considered it dated and encouraged that it be changed. That was easier said than done, however.
During an 18-month process, two award-winning design firms and NSSF's in-house creative services department provided hundreds of new logo treatments. The logo ultimately selected was one developed by NSSF's in-house team.
"We're very proud that the first new logo for the SHOT Show in 34 years was produced in-house by our talented graphic artists," said Mark Thomas, NSSF's managing director of marketing-communications. "We are very proud of that and of them."