With a theme of 'National Parks 101,' the NPS is focusing on engaging visitors in new ways.
Writer
Erin English
There won't be a mandatory quiz at the close of this year's National Park Week, but organizers hope that participants come away enlightened by something they've seen, learned or experienced.
"We tried to build awareness of national parks during the centennial year," said Kathy Kupper, a spokesperson for the National Park Service (NPS). "Now, we want people to take a deeper dive and use National Park Week to discover a new aspect of their parks."
To that end, parks will offer a mélange of special activities in mid-April, from living history presentations to ranger-led astronomy programs. NPS sites are encouraged to offer tutorials, such as Camping 101, during the week.
"There are adults who were never scouts, or never went camping with their parents," Kupper said.  "The idea is having introductory programs for activities you've never done as a child or as an adult. There can be a ranger helping to set up a fire, or cooking lessons."
During the week, several day-long celebrations are planned, including Junior Ranger Day (April 15), Earth Day (April 22) and Park Rx Day (April 23). For the latter event — introduced last year — the NPS and partnering healthcare agencies will promote parks as places to attain physical and mental wellness.
National Park Week also includes four fee-free days: April 15-16 and April 22-23.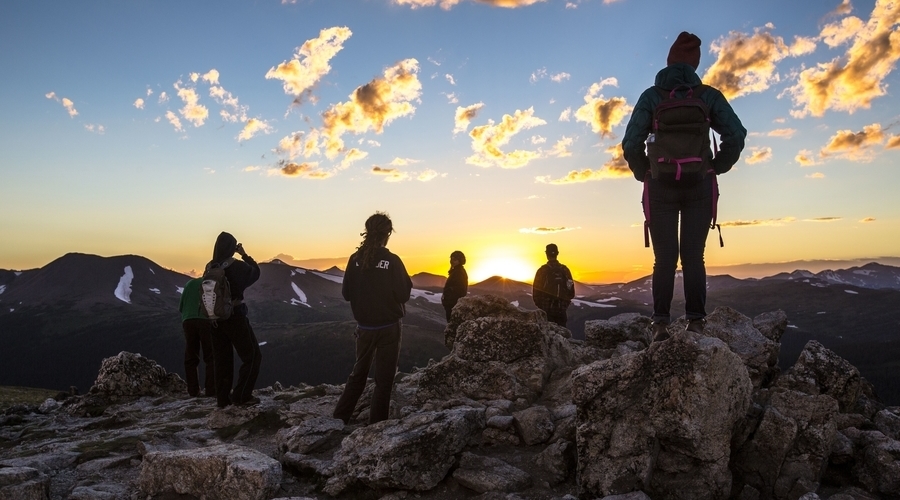 Vacationers naturally flock to bucket list parks — Yosemite, the Grand Canyon or Yellowstone — during National Park Week, but Kupper also encourages people to explore lesser known destinations within the park system. Her recommendations include Theodore Roosevelt National Park in North Dakota and Chiricahua National Monument in Arizona.
"There is at least one park in every state; they are closer than people think," she said. "Some people think of visiting a national park as packing up the family and flying out west. It doesn't have to be a long vacation."
Many travelers, though, will end up spending more than a few days at their park of choice during National Park Week. The celebration conveniently falls in line with Spring Break for a large number of schools.
As national parks gear up for the influx of visitors, so, too, will gateway towns. For some communities, like Moab, UT, tourism activity ramps up much earlier than April. Last year, nearby Arches National Park reported a record 1.6 million visitors, and for Moab's service industry workers, it's go-time starting in mid-February.
"Whether it's fee-free days or not, we are slammed with visitors," said Jodie Hugentobler, director of the Moab Chamber of Commerce. "Once President's Day arrives, we stay busy. Businesses know what's coming when those free park days hit."
Photos courtesy NPS