"The human foot is a masterpiece of engineering and a work of art," said Leonardo da Vinci. And it truly is. Our feet are relatively small when compared to our body mass—yet vital. The foot is an intricate creation of 26 bones, 33 joints and more than 100 ligaments, tendons and muscles interconnected to support our full weight and body mass—and sometimes a whole lot more—and our only point of contact to the ground needs support.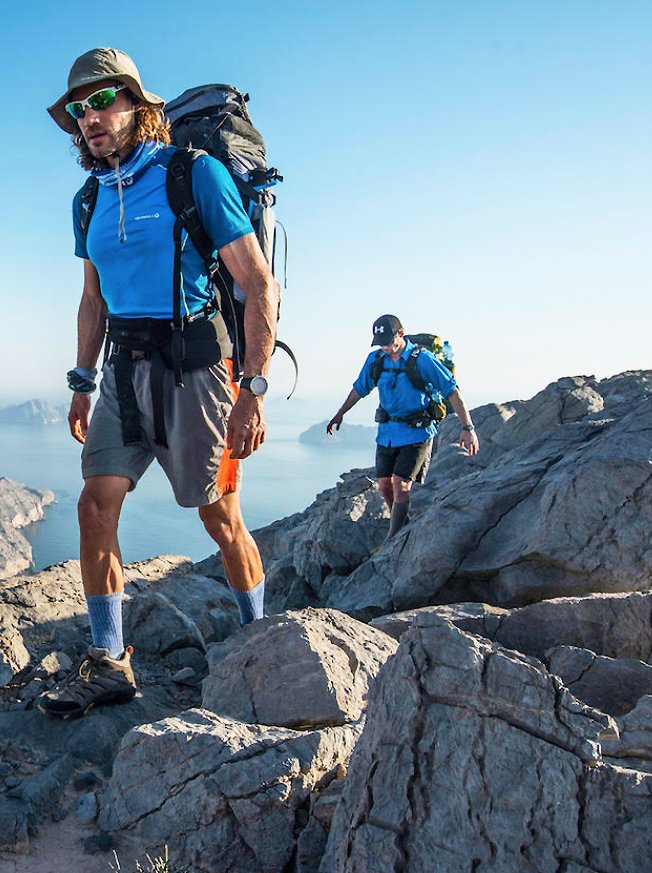 Merrell launched the second iteration of the MQM line with the MQM Rush Flex at OR Winter Market last year. Watch the video here. This is a technical hiker … ballistic fabrics are carefully mapped in high wear areas; Cordura fabric wraps the entire upper; Merrell's Kinetic Fit BASE insole contours to match the curve of the foot for flexible, natural support and intuitive, responsive movement and the M Select Grip outsole provides traction that grabs the ground during sharp and steep movements.
In December 2017, Merrell Ambassador and Adventure Science athlete Simon Donato field tested the MQM Rush Flex during his third expedition to the Musandam Peninsula in Oman, pictured above and below. He set out to leverage his fitness as an ultra-runner and his passion for archaeology to geotag unexplored archeological sites scattered across the mountainous peninsula.
Due to unforgiving landscape, injury and their footwear failing them from the extremely rugged and sharp terrain, Donato and his team were unable to complete their expedition in Oman during the previous two attempts. But with a single pair of the Spring 2019 MQM Rush Flex, Simon and his team were able to hike 60-plus miles through this unstudied landscape successfully on their third attempt and discover 50-plus sites that were then acknowledged in a scientific paper.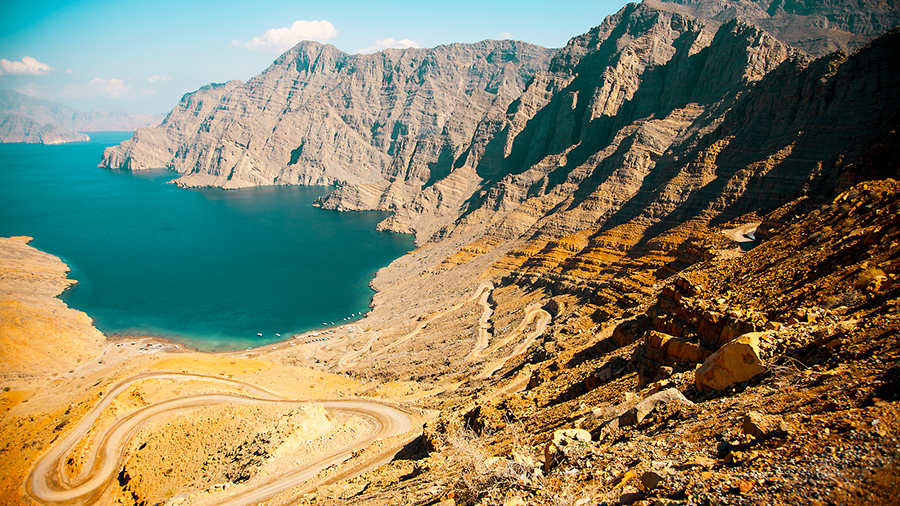 "As an ultra-marathoner and mountain athlete, I knew I wanted to use my fitness abilities to benefit the greater good. Through [Founding] Adventure Science* and our excursion to Oman, my team and I were able to partner with an archaeologist and discover sites that many in the past were simply not physically able to reach. Because of the durability and protection offered by the MQM Rush Flex, our feet were able to carry us to complete our mission and benefit archaeological research through our many discoveries." — Dr. Simon Donato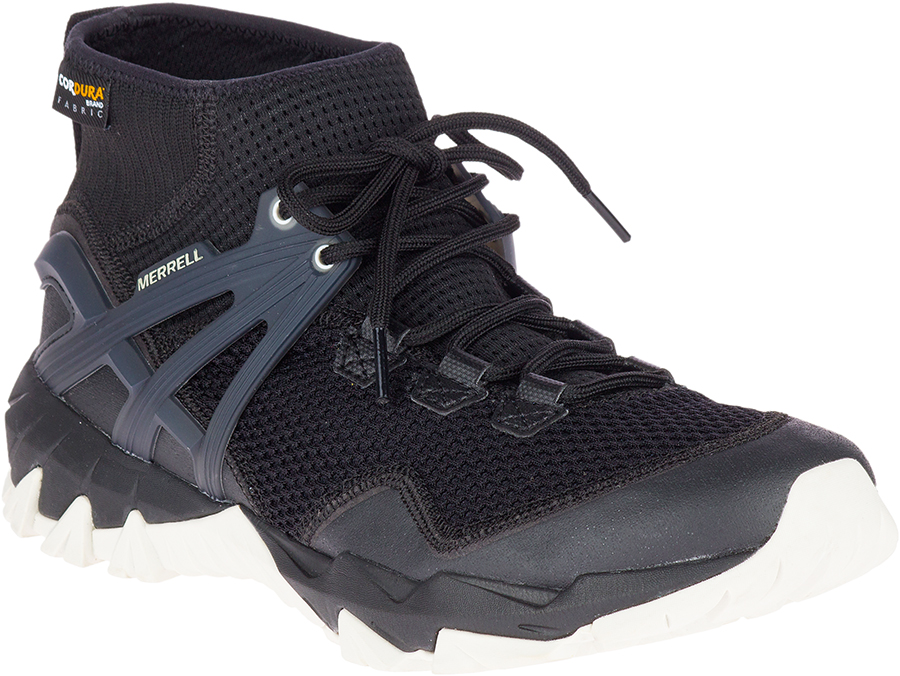 When you are hiking sharp, steep ground, you need a hiker that will be give you consistent connection with the ground, match the curve of your foot, offer flexibility but also give you natural and responsive support. Merrell's R&D team re-engineered the MQM Rush Flex, pictured left, to meet those demands. The hiker will launch in market next week.
"When Simon told us about the terrain that was keeping him from completing his Adventure Science expedition in Oman, we knew we could create a product that would carry him through successfully. After withstanding the demanding and sharp topography in the Musandam Peninsula, the technologies and features of the MQM Rush Flex have proven they can take on even the most extreme environments."— Steve Workman, VP of Hike Product,  Merrell
---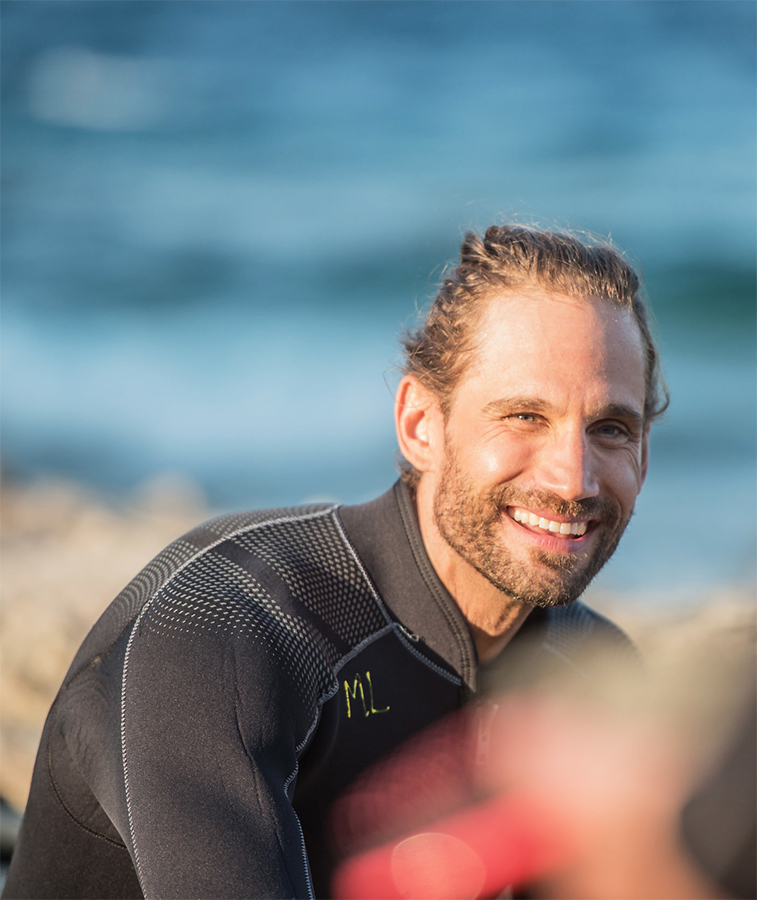 "I founded Adventure Science because I truly believe that there is so much more to discover on Earth, and that by training athletes to be scientific observers, we leverage their ability to travel to hard to reach locations, deal with difficult conditions and come out unscathed and with information that we wouldn't otherwise be able to obtain. I think in the nine years we've been running as an organization, we've been able to prove without a doubt that this concept works." — Dr. Steven Donato, pictured left
Adventure Science is an organization that pairs athletes with researchers to conduct scientific field projects in remote locations around the globe. Adventure Science was born when Dr. Simon Donato wanted to do something with his athletic ability to positively impact the world. Through Adventure Science, he has conducted over 15 global projects exploring everything from archaeological ruins and dinosaur fossils, to searching for missing airplanes and people, to conducting exercise physiology projects.
Photos courtesy Merrell and Dr. Simon Donato