Founded in 1979, Golden, CO's Mountainsmith has been equipping its customers with backpacks, trekking poles, tents, lumbar packs, waist packs for more than 40 years, quietly doing what they do best alongside much bigger brands often stealing the limelight. Spearheading a series of breakthrough designs, GM Jonathan McFarland heads a brand steeped in history instead of hubris, tapping into his prior time at the brand and sales and executive experience at brands including GoLite and Bota. SGB Executive caught up with McFarland for his take on Mountainsmith's longevity, momentum and more.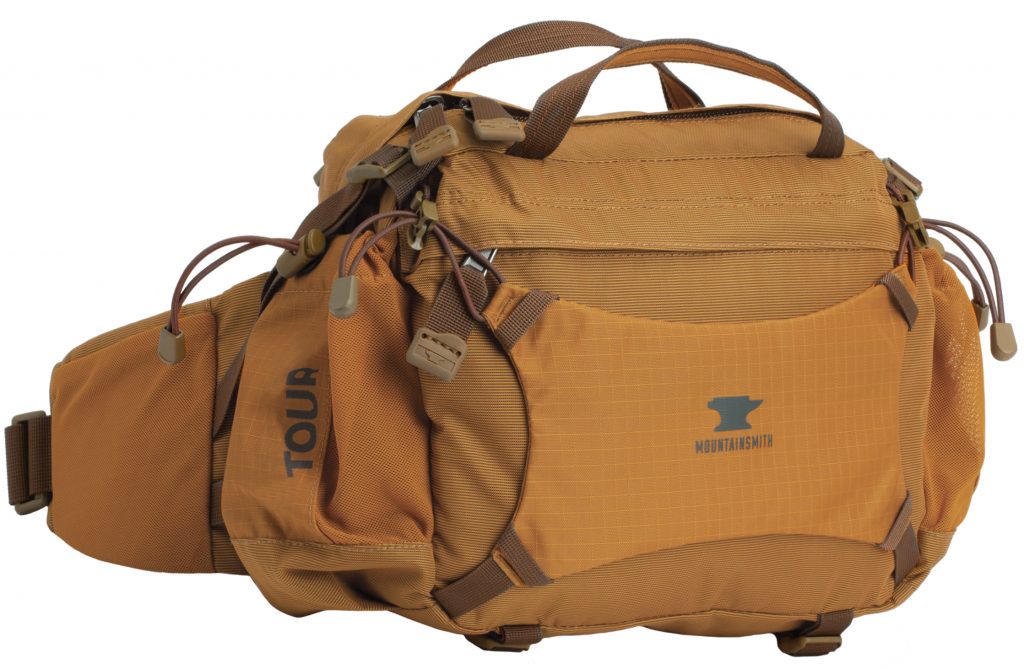 You're a 40-year-old heritage brand from Colorado. What's the secret to its success? Much of it comes from our focus on building functional, durable gear at a great price. This has and always will be our focus. That, and our best-in-class customer and retailer support, has created a recipe that allows us to continue to do what we love which is getting more people outside.
Is it hard in such a crowded market and declining brick & mortar environment? While many of the markets we sell in are certainly competitive, with our heritage and products that consistently deliver on quality and functionality, we've continued to find success. And by prioritizing our customers and retailers, we've been able to create lasting relationships. Brick & mortar have undergone some challenges, but it's still a critical way customers can find our gear, and they're a vital part of communities and a critical part of our success.
How is your specialty retailer network doing? Is it growing, shrinking? While it might seem counterintuitive, our specialty network continues to be a robust part of our business. Our roots are in specialty retail, which was the vehicle to build the brand we are today and is still a priority in our sales strategy. We still focus on them and believe they serve a great function by being the place in a community where both new and experienced consumers turn to get gear and knowledge.
What is the brand doing to help retailers? We pride ourselves on being a brand that believes in the importance of our retailers and continuing to develop and nurture relationships with them. It's a key component to our success. We can have a one-off conversation with them to help support them no matter their needs. We would not be who we are without these relationships.
And the business' online sales partners? The same can be said about them. We value what they offer in terms of getting our products out digitally and seen by more people. The prevalence of online shopping only continues to increase. To help our online partners succeed, we've done a lot of work cleaning up our distribution and creating MAP policies. We're also looking for ways to improve the content and experience of online shopping to give our customers a better and more accurate shopping experience.
What segment of your business is more profitable—online or brick & mortar? Brick & mortar continues to be larger for us than our online business.
Are you heavily invested in your direct-to-consumer sales and/or your website? We've invested a lot of time and money in Mountainsmith.com to improve our customers' experience as they seek information about our products and brand story. As some consumers still don't feel safe going into their local shop for pandemic reasons, more people have turned to our site as a resource to learn about our gear. Our goal is to keep up with their needs for in-depth product information with great content.
How has COVID affected your sales? Is it driving a spike in outdoor day hikers and new users? Early in the pandemic, sales came almost to a halt, but two things happened to help change that trajectory. First, our customers realized that despite pandemic restrictions, there was an opportunity to focus on things that made them happy that they could still safely do. So, we saw a surge of sales related to customers looking to explore their local parks and trails for their health and wellness and using the extra time while working at home to go hiking for their daily exercise. After the initial lockdown, the second thing to happen was when sales at our retailer partners slowed dramatically, with many working out ingenious solutions to still serve their customers. Whether it was a shift to online solutions, curbside pickup or distanced in-store shopping, many retailers found solutions to get their customers geared up and on the trail. Most customers adapted to these new systems, and many of our retailers have been able to maintain steady sales lately.
Were there unexpected results that emerged from the pandemic? Did it cause you to pivot as a company? Yes, there were some unexpected results and pivots that we experienced as a company. One of the largest was that we halted our plans to launch our Spring 2021 products until Spring 2022. We also spent time working with our retailers to help as much as we could to minimize their pain. The time was also well-spent focused on internal processes and strategies to ensure we'd emerge from the pandemic ready to meet our customers' needs.
Did the delay in your Spring 2021 product launch allow the company to strengthen its product design for Spring/Summer 2022? Yes, it allowed us to spend more time on these products to improve them and make them more ready to hit the market. Each product received more miles of testing, more development iterations and, in turn, more improvements that we're super excited to share next year.
Mountainsmith's roots began as a lumbar pack company. Has the category grown? In our early history, our lumbar packs were designed primarily for backcountry pursuits. Since then, the category has expanded to meet an ever-expanding list of needs such as day hikes, biking, paddle boarding, fishing, and hopping around town or festivals. As customers' needs have expanded, so has our lumbar category.
What separates your products from brands in the category? Our focus and drive to bring the most durable and functional products to market. We don't believe in fluff or gimmicks but instead in well-thought-out functional gear built to last. We offer a lifetime warranty on our products so that they indeed are "forged for life."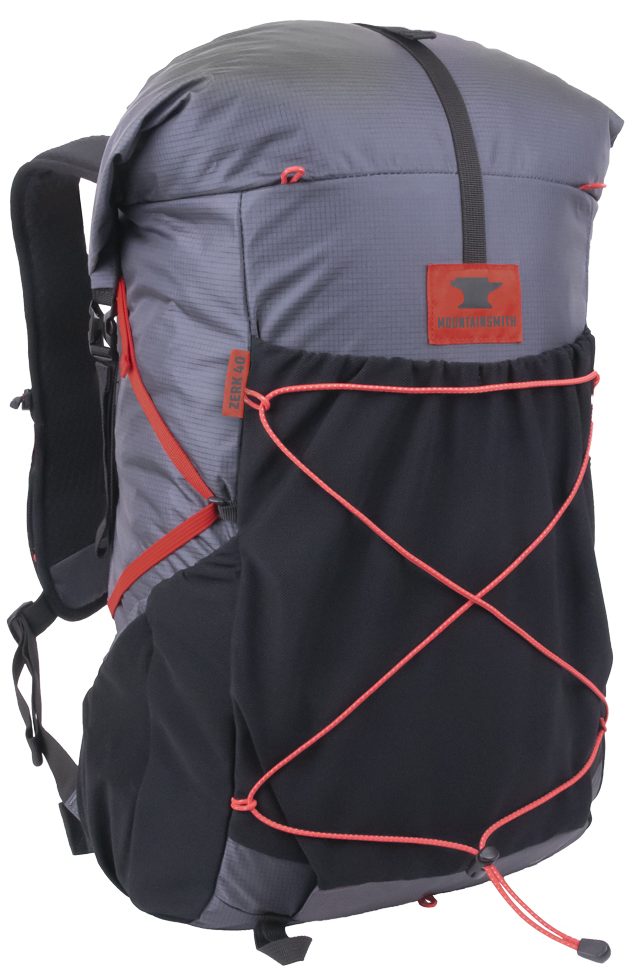 What's unique about the new Zerk 40 pack? Our relationship in co-designing this pack with thru-hiker Tom "The Real Hiking Viking" Gathman has allowed us to dig deep into the pain points of long-distance hiking to create a design that fits the needs of everyone. The feedback about its features, shown right, has been phenomenal, including the love of the ultra-running-inspired harness that distributes weight across your torso and the nine exterior pockets to access gear without taking your pack on and off. It features 210d Extreema recycled nylon ripstop body fabric that lives up to our durability standards, helps keep the pack at 27 ounces and minimizes our impact on the environment.
What is the company's stance on sustainability? We're committed to being a better steward of the environment through our business practices and products. This is reflected in many aspects of our business including incorporating more environmentally friendly materials. In addition, we believe that by building products that last and offering our "Forged for Life" warranty, we're keeping these items in use rather than making subpar products that end up in the landfill. We also have strict guidelines about using toxic and restricted substances and working on ways to minimize our carbon footprint.
Photos courtesy Mountainsmith