Aibo comes home after more than a decade away.
Model number ERS-1000. Oled eyes, two-hour battery life. Watch the joy in his eyes here and below.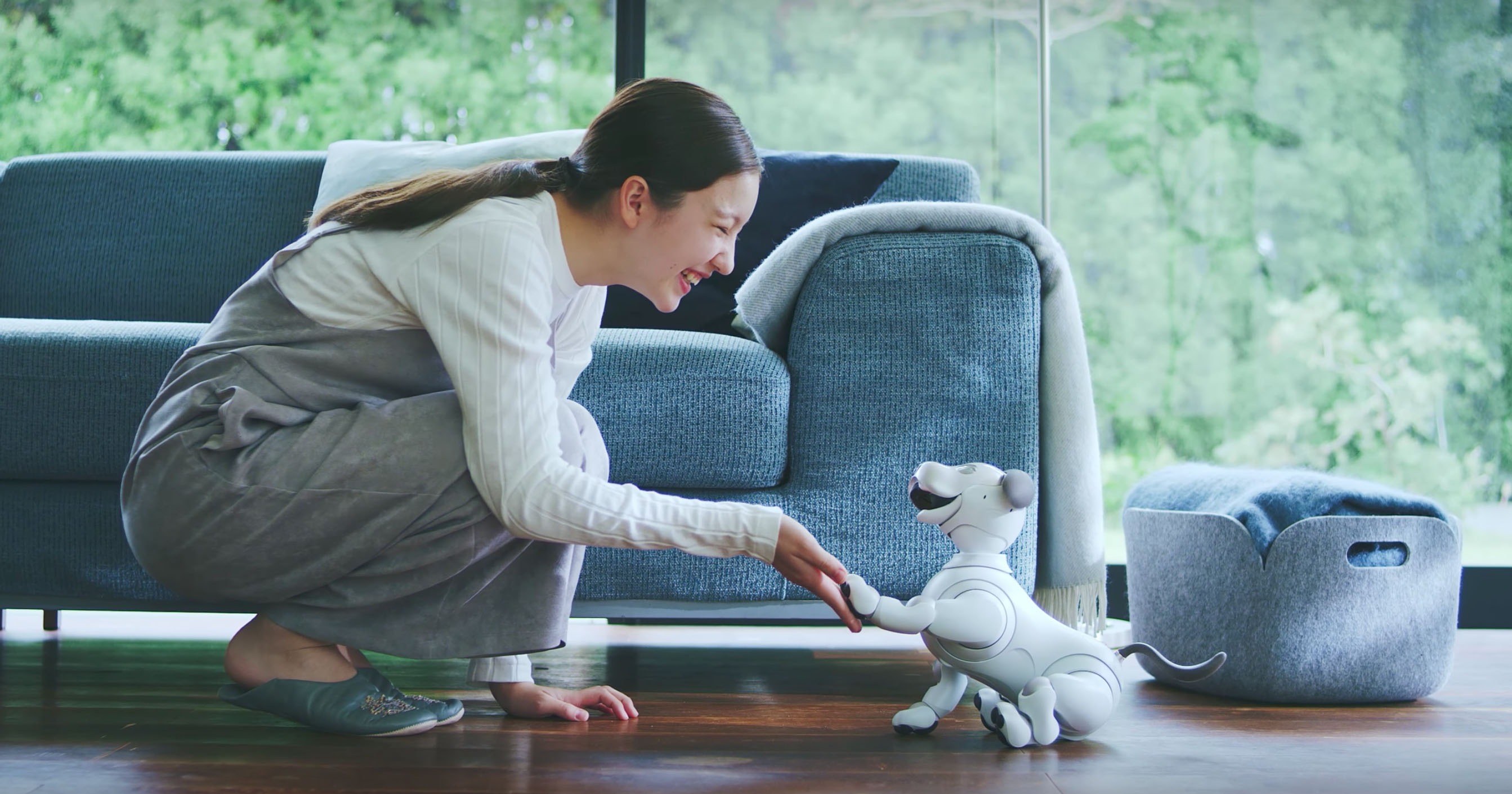 Aibo, model number ERS-1000, can form an emotional bond with members of the household while providing them with love, affection and the joy of nurturing and raising a companion." — Sony
The "dog" uses ultra-compact actuators that allow its body to move along 22 axes, and its eyes use two Oled panels to show a range of expressions. Battery life is rated at two hours, with a three-hour recharge time.
Aibo's behavior is adaptable with the dog seeking out owners, learning what makes them happy, and gradually growing accustomed to wider environments. It uses deep learning technology to analyze the sounds and images coming through a mirade of sensors, and uses cloud data to learn from the experiences of other Aibo units and owners.
There is an app called My Aibo that is used to access settings, view photos taken from the dog's camera and download additional "tricks" from a store.
Aibo requires a subscription, like SoftBank's Pepper, running about $26 for a minimum of three years. This gives you Wi-Fi and LTE connectivity, cloud backup, and access to the app's features.
Sony is selling the "Aibone" accessory, pictured above, for your fur-less friend at $26
Pre-order your holiday pooch today direct from the robot manufacturer or wait for the after-holiday sale on January 11, 2018. For about $1,700, as well as the monthly subscription, it's like buying an AKC pooch without potty training your cloud-powered friend — and you can always count on a full night's sleep less the expense of dog food, leash, collar, etc. Good Dog!
Photos and video courtesy Sony