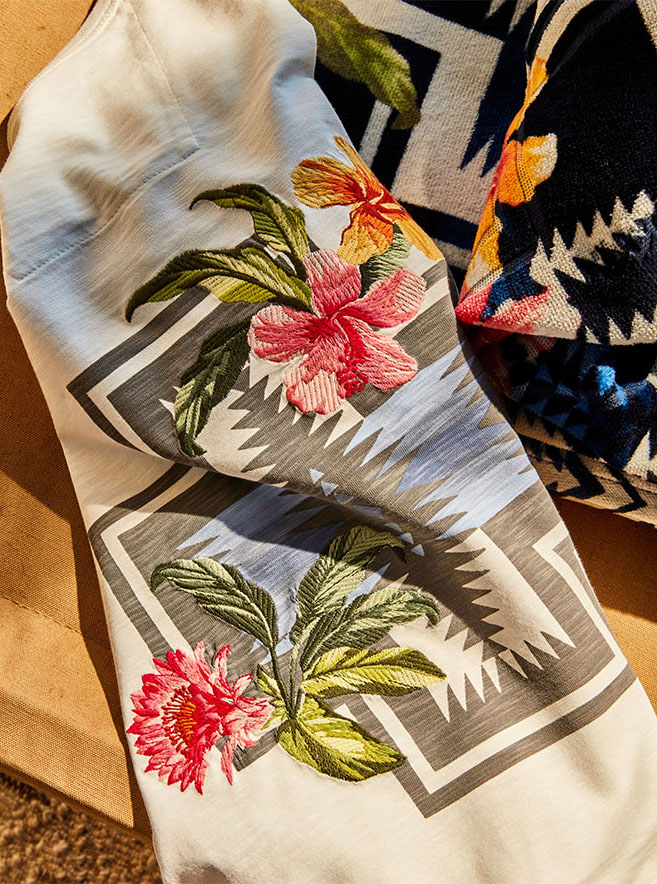 "For 25 years, Tommy Bahama's mission has been to Live the Island Life. To celebrate this milestone, we partnered with Pendleton Woolen Mills on [the F18 collection]. … It is a true celebration of the simple pleasures of living the good life." — Bradley O'Brien, EVP product design, Tommy Bahama
—℘—
The Fall 2018 collection from Tommy Bahama and Pendleton includes men's and women's apparel, accessories and home products. Tommy Bahama, based in Seattle, WA, and Pendleton, based in Portland, OR, share a Pacific Northwest sensibility and an appreciation of the outdoor lifestyle. The collection launches today at select Tommy Bahama and Pendleton retail stores.
"Pendleton is pleased to partner with Tommy Bahama … with a completely compatible collision of tropical florals and western jacquard patterns … that reflect our similar roots and commitment to quality." — Bob Christnacht, executive VP, sales and marketing, Pendleton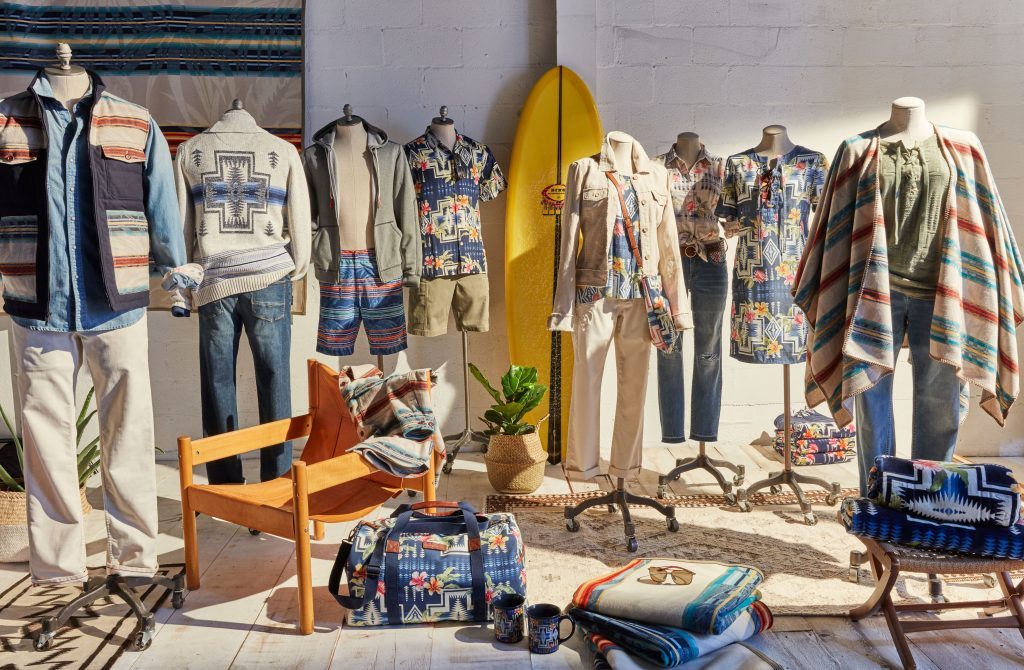 There are two fabric prints in the collection that combine the design sensibilities of each brand: the Alaha Harding print, overlaid with tropical florals, and the Island Serape stripe, featuring a tropical leaf jacquard pattern with the classic Pendleton stripe. You will find the fabrics used throughout the men's and women's apparel pieces and accessories that work back with the garments.
The collection is Made In The USA in Pendelton's Pacific Northwest mills.
Photos courtesy Tommy Bahama & Pendelton