Cue Bruce Springsteen's "Born in the USA" song. That's the theme for paddlesports apparel and PFD maker Kokatat, which this year celebrates 50 years of being made in the good ol' USA.
Owner Steve O'Meara, pictured above, started the company, then Blue Puma, in 1971 to help get people to hit the trails of Humboldt County; later an expedition to British Columbia's Alsek River turned his attention to making bombproof paddling gear.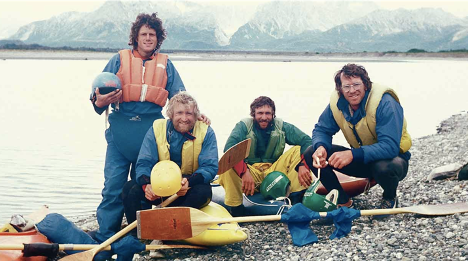 "I wanted to stay in where I lived in Humboldt County, which had a high unemployment rate which made finding a job difficult," said O'Meara. "I was an avid backpacker and cyclist, so I started a bike/outdoor store with a friend when I was 20 years old and then started Kokatat in the back of that store. I went to school in the morning and opened the store at noon."
After gaining the national spotlight from Backpacker Magazine with its Bear Necessity bivy sack, the company introduced dry suits as a replacement for wet suits and such pile underlayers as the Wild Water Jacket and Nylon Pile Sweater, its first paddle-specific garments.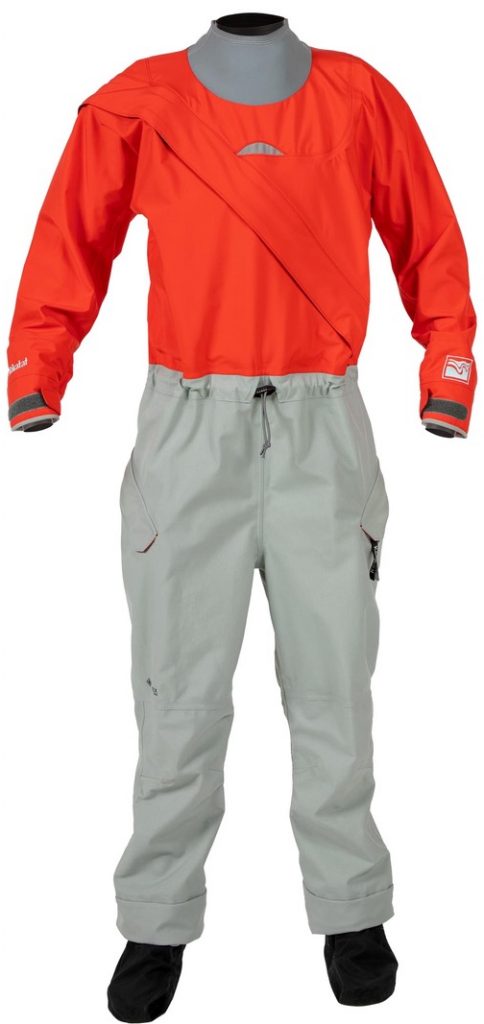 "Our first dry suit was the Rear Entry, followed by the Gore-Tex Front Entry," said O'Meara. "We launched the Meridian dry suit in 2004, which has become our most popular model. In 2015, we innovated the first fully separating two-piece dry suit and introduced the Idol, featuring the Switch-Zip system."
The company also was instrumental in developing paddling-specific PFDs, rather than the general boating PFDs of the time, and PFDs for women. The MsFit Tour was one of its original four PFDs, and the first women's cut, while its Maximus Centurion became the benchmark for Type 5 PFDs. It later moved to Gaia PVC-free foam in all of its PFDs, and in 2018 it introduced the first softshell PFD, the Proteus and Naiad, featuring stretch polyester. Last year's Hustle and HustleR PFDs became two of its top-selling performers.
Paddlesports apparel and PFDs each have their own challenges to make, he added. "Apparel, especially dry suits, involve many production steps and validation testing to ensure they perform and hold up under the harsh conditions in paddling," he said. "PFDs have a high ratio of labor to material and many steps and must pass strict third-party certification and testing requirements."
These innovations aside, perhaps most notable was Kokatat becoming the first and still the only paddlesports brand to work with W.L. Gore & Associates and its Gore-Tex fabric. "W.L. Gore and Associates are one of our oldest vendor partners," said O'Meara. "Using Gore-Tex, which was much more comfortable than the non-breathable coated fabrics that were commonplace, is probably our most significant milestone."
A key component of being able to use Gore-Tex, he added, was the seam-sealing process, resulting in a waterproof garment. Another was its proprietary development of full water testing procedures to ensure its garments remained dry.
While outdoor consumers know the company as a paddlesports brand, it also has another side that caters to different markets. "We do business in two completely different market segments," he said. "We also sell high-performance maritime, Search and Rescue and chemical protective garments to the government/military."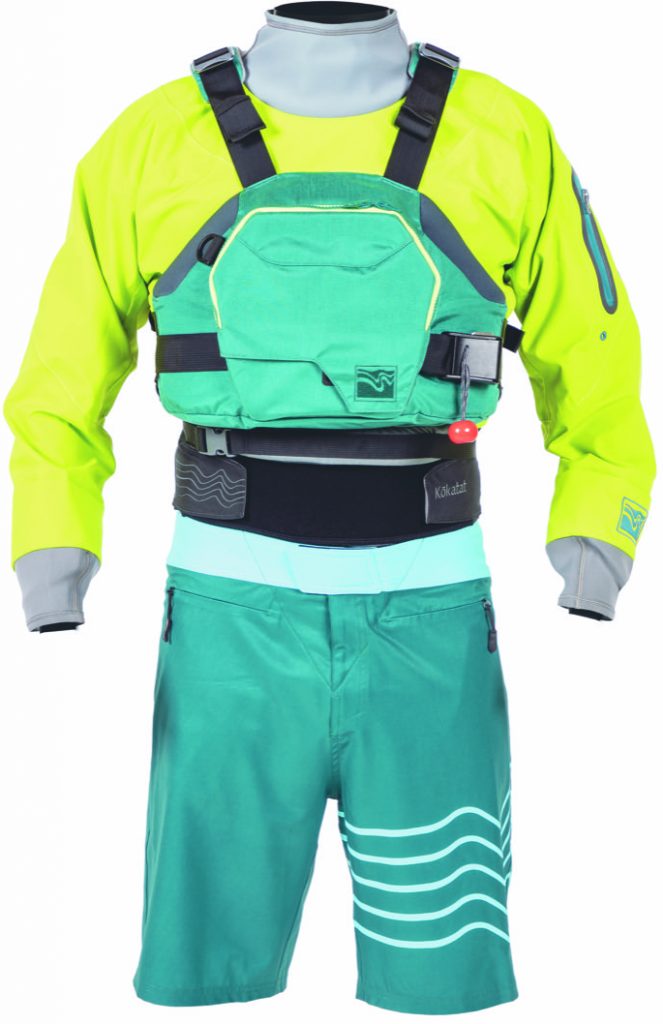 Throughout it all, Kokatat has kept its manufacturing in the U.S. at its facility in Arcata, CA, for five decades when many technical apparel brands have moved to manufacture offshore. It allows the brand to keep its eye on quality control which, O'Meara said, is paramount in an industry like paddlesports. Water, he said, is the hardest thing about making paddling gear. "It's really good at finding a way in," he said. "The key reason we maintained our factory here in Arcata was to maintain strict processes to ensure our customers would stay dry."
This past year he faced the added hurdle of the pandemic and keeping his current staff of 180 employed. "Sales have remained very strong, but it's been challenging to maintain our internal factory capacity due to the uncertainties of COVID," he said. "Hiring new employees has been difficult, even with deliberate COVID protocols in the factory to keep our team safe and healthy. We've also experienced significant and unpredictable supply chain lead time issues. Not to mention the shortage of shipping containers and port delays."
And projections for both this year's in-season orders and those for 2022 have been difficult. "There's just so many unknowns around market and supply. We have more sales than we currently have the capacity for, and we are anticipating growth to continue and get stronger as we get capacity in line with sales need," he said.
The company is also bolstering its line this year with its Five Decades Limited Edition Collection, featuring new graphics and colorways. The collection includes limited-edition versions of the HustleR rescue vest, the new ŌM dry top and a new paddling short developed in collaboration with England's Dewerstone. The brand is also launching a line of products showcasing Gore-Tex Pro laminate, a rugged, durable fabric available for paddlesports. "We're integrating it into our complete line of Gore-Tex drysuits, dry tops and pants including our Meridian and Legacy dry suits," said O'Meara, adding they've tested it for over two years.
The material also plays into its sustainability ethos. "Between using recycled nylon, solution-dyed and a water-resistant coating, W.L. Gore has been able to reduce the fabric's environmental impact," O'Meara said. "It uses 47.2 percent less water in production and its carbon footprint has been reduced by 1.6 percent, making it Bluesign-approved and meeting the Oeko-Tex Standard 100."
All of which help protect the wilderness areas like the Alsek River, the waterway that started it all. "If it hadn't been for that Alsek first descent, I'm not sure we would have even pursued the paddlesports category," he said.
Photos courtesy Kokatat