By Thomas J. Ryan
<span style="color: #a19f9f;">Kohl's Inc.'s 2019 results missed expectations due to weakness in home and women's as well as margin pressures. Traffic and new customer acquisition, however, grew in the second half of the year. Moreover, the active category saw momentum throughout the year, and the chain plans to build on that in 2020.
On a conference call with analysts, Michelle Gass, Kohl's CEO, noted that five years ago Kohl's was prioritized as a "destination for active across the entire family" to further differentiate the chain in the marketplace. Consequently, the chain's mix of active brands was expanded, including adding Under Armour, and more space was dedicated to the category.
The active category has since been consistently growing, including comp gains in the fourth quarter and full-year. Growth this past year was helped by the expansion of the active category's space in 160 of its more than 1,000 doors.
In the fourth quarter, comps in active apparel were up mid-single-digits while active footwear comps were a "little bit lower" due to softness in "one brand that's kind of being course corrected as we speak."
Added Gass on active, "But across the board, I feel really good, especially about our national brand partnerships, Adidas, Under Armour and Nike. These are obviously iconic brands. Our partnership has never been stronger, and we'll continue to grow in the coming year."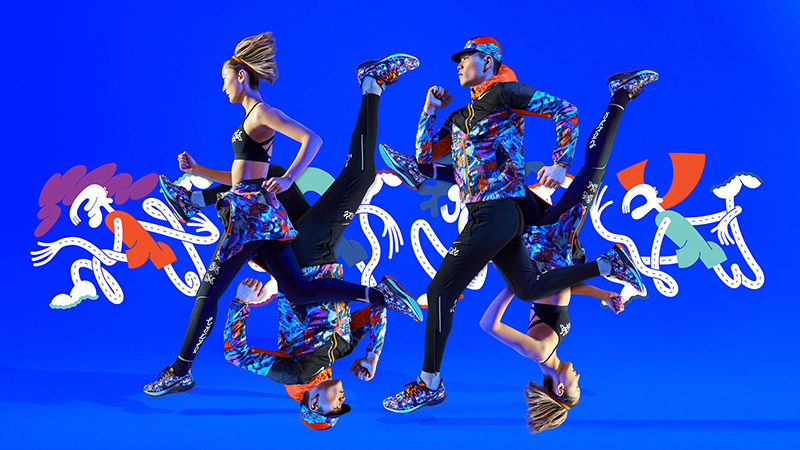 For 2020, Kohl's plans to continue to dedicate even more space to the category. As part of a broader organizational restructuring that took place in February, Kohl's also "put a very focused team on active to drive that business even harder." New innovation "coming across all areas of business" is also expected to drive the active category's growth.
On specific brands, Gass highlighted Nike apparel as "incredibly strong," citing the support the brand has given Kohl's on special sizes, including men's big and tall and women's plus-sizes.
Gass said he was "very pleased" with its partnership with Under Armour. She likewise called out the introduction of expanded sizing options with Under Armour, including big & tall in men's. Gass added, "I think there's still a tremendous upside in our women's business with Under Armour. We're looking forward to that growth."
Adidas "has been exceptionally strong on all fronts," supported by the introduction of 175 in-store shops that support elevated assortments, according to Gass.
She added, "You'll see a great pipeline of newness and innovation across these three national brands." She also hinted that Kohl's planned to launch a proprietary brand in the active space this year with details to be revealed at its Investor Day, which is set to take place on March 16.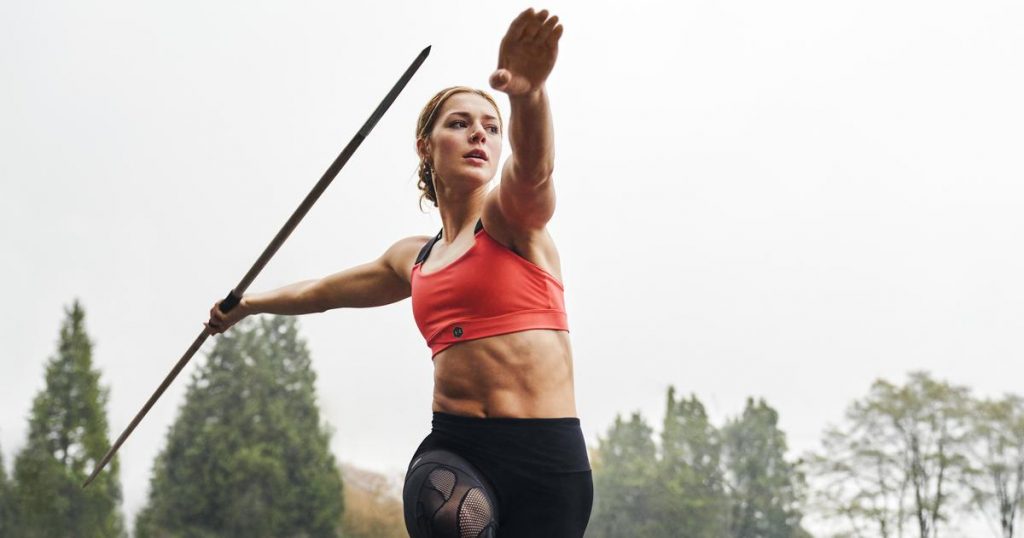 Overall, Kohl's reported a modest decline in earnings in the fourth quarter although both earnings and sales exceeded Wall Street's targets.
Sales inched up 0.1 percent in the quarter to $6.832 billion from $6.823 billion. Analysts on average had expected $6.523 billion.
Same-store sales were flat against a 1.0 percent gain a year ago. The retailer on January 9 reported that comps decreased 0.2 percent over the November/December holiday period due to softness in women's. Comps consequently came in slightly better than Wall Street's expectations as January comps turned positive.
A "robust" marketing plan over the holiday period drove customer engagement and supported a double-digit increase in new customer acquisition. The January comp particularly benefited from the Amazon return program that increased traffic to stores.
Among categories, footwear led the growth in the quarter with its strongest performance of the year, driven by women, children and active. Strong results were seen by Adidas, Vans, Koolaburra By Ugg, Nine West and Clark's.
Children's outperformed the company average and was positive on the year. Strength in toys, driven by Lego, as well as active, its private-brand Jumping Beans, and Frozen Two and Star Wars merchandise supported the gains.
Men's also outperformed the company average and now has seen six consecutive years of comp growth. The gains in the quarter were driven by active, big & tall and its team (fan apparel) business, which benefited from the expansion of its Fanatics relationship. Top-selling national brands in men's were Adidas, Hagar. Under Armour and Nike. Sonoma and Apt. 9 performed well among private labels.
Home was relatively in line with the company average and showed significant improvement in the second half of the year after a tough start. The introduction of Koolaburra By Ugg in home boosted the soft home category. Solid growth was also seen in kitchen electrics and floor care, led by Ninja, Shark and Bissell.
Accessories' comps were slightly below company average in the quarter as high-single-digit gains in beauty was offset by softness in jewelry.
Women's comps were at the low end of expectations with continued pressure on classic and contemporary offering although strength was seen in intimates as well as outerwear, led by Columbia Sportswear.
Digital sales in the quarter were up at a low double-digit rate on top of a similar increase in the prior year.
Net earnings in the quarter declined 2.6 percent to $265 million, or $1.72 a share, from $272 million, or $1.67, a year ago. The EPS gain reflected a lower share count due to aggressive share repurchases. Earnings included impairments, store closings and other costs and the impact of the extinguishment of debt.
On an adjusted basis excluding non-recurring items, earnings slid 15.8 percent to $308 million, or $1.99 a share, from $366 million, or $2.24, a year ago. Wall Street's consensus EPS estimate had been $1.88.
Gross margins in the quarter eroded 83 basis points to 32.7 percent from 33.5 percent, in line with recent guidance. The decline was due to aggressive pricing over the holiday period to drive engagement and new customer acquisition, as well as a higher shift to digital than anticipated, which drove up shipping costs.
SG&A expenses, which included non-recurring items, grew 2.8 to $1.74 billion and increased as a percent of sales to 25.5 percent 24.8 percent. The net increase was due to costs to support the full rollout of its Amazon returns program, investments in marketing to drive holiday sales, ongoing wage pressures and higher rent expense due to an accounting change.
…
For the full-year, sales were down 1.3 percent to $19.97 billion from $20.2 billion. Same-store sales slid 1.3 percent versus a 1.7 percent gain the prior year.
Net income was down 13.7 percent to $691 million, or $4.37, from $801 million, or $4.84, a year ago. Adjusted earnings fell 17.0 percent to $769 million, or $4.86, from $927 million, or $5.60, a year earlier.
Kohl's had downwardly adjusted earnings guidance last year in May and November and again this past January as sales in women's and home came in lower than expected and margin pressures arrived. At the start of the year, guidance had called for adjusted earnings in the range of $5.80 to $6.15.
Gass said the underperformance for the year was due to shortfalls in home, women, and margins. The home category saw a "materially better performance" to the second half of the year after adjustments to pricing and assortments. Women's will require "more significant reinvention" that will take place this year. Margins were impacted by a combination of category mix, an aggressive promotional stance to protect market share, and a more pronounced shift to digital than expected, which resulted in a higher cost of shipping headwind.
On the positive side, traffic improved in the second half of the year and new customer acquisition accelerated to double digits in the fourth quarter as with the help of several key initiatives. Contributors included the strong momentum in active as well as beauty, another category Kohl's is focusing on. Also helping was the continued strength in digital and the introduction of new brands to provide freshness to the mix and is seen as key to "attracting new and younger customers."
Said Gass, 'The fact that we are driving traffic and growing our customer base shows that Kohl's positioning and relevance in the market continues to be very strong. It also demonstrates the strength of our team's ability to constantly evolve the model to adapt to today's consumer. However, it's clear we need to act with a greater sense of urgency."
She added, "The upcoming year will be one where we will continue to drive newness and innovation while executing on our core fundamentals. We are focused on stabilizing sales and margins and returning the business to sustainable and profitable growth."
Gass noted that the company in February underwent an internal restructuring that reduced management layers and streamlined processes. The reorganization is expected to improve speed-to-market and enhance agility.
In the women's business, new leadership team was installed as part of the restructuring and eight women's brands will be existed in 2020. Gass said, "We believe this will provide greater clarity for our customers, and a more compelling and current offering." More details on the women's repositioning will be provided at the Investor Day event.
Priorities for 2020 on product include ongoing support of key proprietary brands like Nine West, Koolaburra By Ugg and Scott Living. The Fanatics collaboration will continue to be a focus. Gass said the expansion of Fanatics has "dramatically increased our online assortments" and is also attracting a younger customer to help drive "strong results in our team business."
The launch its Elizabeth And James collection this spring following a successful holiday capsule is expected to address softness in the contemporary sportswear business and reach millennials. A new juniors brand will reach all doors by back-to-school. Three brands that were part of its Curated program – Love Pop, Kid Made Modern and Luca & Danny – will be introduced to the majority of stores this year.
From a store experience standpoint, new brand launches, merchandising initiatives and targeted store refreshes are planned. The Outfit Bar, which offers a rotating assortment of modern brands to bring outfitting solutions to female customers, will be expanded to 800 doors this fall after a successful test.
Online, Kohl's website was relaunched two weeks ago with a focus on "greater inspiration and storytelling" and significantly-enhanced capabilities around filtering, personalization and search.
The Amazon returns program is driving sequential improvement in traffic, even in stores where the program was first piloted two years ago. Gass sees the program increasing levels of new and younger customers. Added the CEO, "Beyond Amazon, we are exploring new opportunities that take advantage of our strategic assets, including our physical stores and our base of 65 million customers."
Cost control will also remain a priority in 2020.
On the impact from the coronavirus outbreak, Gass said, "We are actively monitoring the coronavirus outbreak. And the first concern, of course, is the well-being of our associates, customers and vendor partners. As it relates to the business, the situation remains fluid. We are working closely with our vendors to manage any disruption to our supply chain."
Kohl's also hasn't yet seen any impact on store traffic, including in Washington state.
…
For 2020, Kohl's expects EPS in the range of $4.20 to $4.60, which is already down from 2019's adjusted earnings of $4.86. The decline, in part, reflects steps being taken to reposition the underperforming women's category and markdowns required to reduced elevated inventories at the close of the year.
Comparable sales for 2020 are expected in the range of negative 1 percent and positive 1 percent. Gross margin, as a percentage of sales, is expected to decrease 10 to 20 basis points year-over-year. SG&A dollars are expected to increase by 1 percent to 2 percent over 2019.
Photos courtesy (from top-to-bottom) Adidas, Nike, Under Armour