Fox Factory continued to deliver, literally and figuratively, in the 2021 first quarter as the company rode sales growth of more than 50 percent while doubling its non-GAAP earnings per share results for the period. The strong start to the year is expected to get better as the year progresses as logistical issues with the container shortage and other challenges fall away, and the market gets back to "normal."
FOXF forecasted that revenues would surpass the billion-dollar mark this year with sales in the range of $1.11 billion to $1.16 billion and non-GAAP adjusted earnings per diluted share in the range of $3.70 to $4.00 per share.
 "The foundational drivers of our robust performance can be attributed to our expanded portfolio of high-performance products which continue to deliver our quality engineering and service that consistently resonates with the end consumers," said company CEO Mike Dennison. "Another competitive advantage behind our performance is our team's ability to effectively operate under the current dynamic supply chain environment. We recognize the unprecedented demand growth and continue to make necessary investments in products, people, technology, and while continuing to build operational discipline and a strong balance sheet."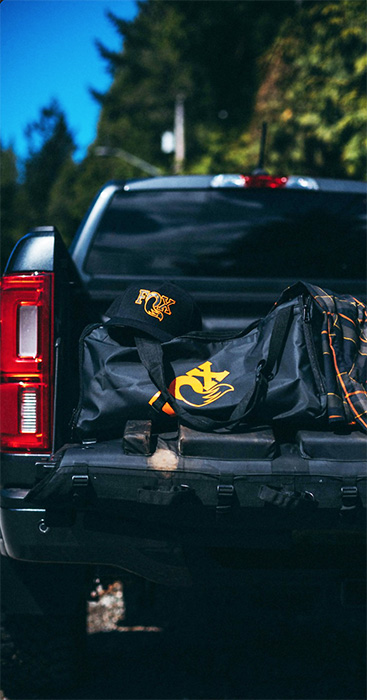 Sales in the first quarter of 2021 were $281.1 million, an increase of 52.5 percent versus sales of $184.4 million in the first quarter of 2020. 
The Specialty Sports Group (SSG) delivered an 85.5 percent increase in sales in the quarter compared to the same period last year, driven by high demand in both the OEM and aftermarket channels. The segment makes mid-end and high-end front fork and rear suspension products under the FOX, Race Face, Easton Cycling, and Marzocchi brands. It also offers mountain and road bike wheels and other cycling components under the Race Face and Easton Cycling brands, including cranks, chainrings, pedals, bars, stems, and seat posts.
Dennison said the company continues to capitalize on the expanded rider base during an unprecedented restocking cycle by leveraging strong OEM and supplier relationships. "Our commitment to innovation to create performance-defining products speaks for itself as we had yet another record quarter for shock and fork unit volumes," he offered. 
The distributors are finding it difficult to catch up, let alone get ahead of the supplier, retailer and consumer demand. "Usually, there's going to be between five and eight months of inventory in distribution centers on a normal basis," Dennison explained. "Today's basis is about as fast as they can get it through the center out the back door. So, call it less than two weeks. So that means you're potentially eight months from having a restock inventory center – distribution center if you didn't sell anything."
FOXF saw several supply chain issues from shipping container availability to other logistical challenges. However, Dennison shared that he felt that its team demonstrated strong execution by successfully controlling costs and managing operations to meet its OEM expectations and helping customers manage the evolving backlog and order trends. In a surprising twist, the CEO said its SSG team adapted to an accelerated timeline to complete all model year 2023 sell-in tools nearly six months ahead of its regular schedule, empowering the sales team to potentially capture additional market share. 
"Looking forward to the rest of 2021, the demand projection remains very strong; however, we are cognizant of the growing supply chain challenges. Therefore we continue to work closely with our suppliers and OEM customers to identify opportunities for further collaboration and improvement," Dennison said.
The company's Powered Vehicles Group (PVG) posted a 35.0 percent increase in sales compared to the first quarter of 2020, primarily due to higher growth in its Powersports business and a full quarter of the acquired SCA business, which it acquired in March 2020. SCA revenue reportedly grew over 40 percent compared to Q4 of 2020 when assessing sequential trends. Excluding the impact of the SCA acquisition, PVG revenue increased 8.8 percent year-over-year, driven by strong demand in the aftermarket channel.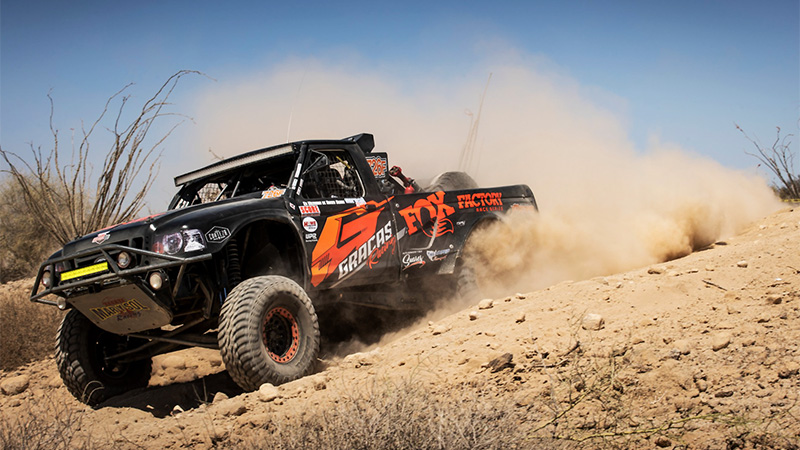 Dennison said the key contributor to its performance was the robust demand for aftermarket products, including increasing dealership penetration of its Up-Fitting business and the ongoing robust demand for its Powersports products.
Turning to overall company results, Fox Factory's gross margin was 34.8 percent of sales in the first quarter, a 410 basis point increase from 30.7 percent in the prior-year comparable period. Non-GAAP gross margin also increased by 410 basis points to 35.0 percent of sales. The increase in gross margin during Q1 was said to be driven by "a shift in channel mix primarily from a full quarter of SCA in the results and lower COVID-19-related costs this year, offset by duplicative costs due to a Georgia facility transition."
Total operating expenses were $52.1 million, or 18.5 percent of sales, in Q1 compared to $45 million, or 24.4 percent of sales, in Q1 last year. "The increase in operating expenses on a dollar basis was primarily due to the inclusion of a full quarter of SCA's operating expenses and higher employee-related costs, including incentive compensation," explained company CFO and Treasurer Scott Humphrey. "At the end of Q1 2020, we drastically reduced our bonus accrual for the year due to pandemic-related shutdowns. The increase in operating expenses was partially offset by lower acquisition-related costs."
From a non-GAAP perspective, operating expenses, as a percentage of sales, decreased by 60 basis points to 16.1 percent of sales compared to 16.7 percent in the prior-year comparable period.
On a GAAP basis, net income attributable to Fox Factory in the first quarter was $38 million or 90 cents per diluted share, compared to $8.3 million or 21 cents per diluted share in the prior-year comp period. Non-GAAP adjusted net income jumped 117 percent to $44.5 million from $20.5 million in the first quarter of last year. Fox delivered $1.05 of non-GAAP adjusted earnings per diluted share in the first quarter of 2021 compared to 52 cents in the first quarter of 2020.
Photos courtesy Fox Factory