Foot Locker Inc.'s fourth-quarter earnings topped Wall Street's targets with the boost of healthy full-price sell-throughs. However, congestion at U.S. ports caused a sales shortfall in the period and resulted in a double-digit decline in inventory levels at year-end that promises to challenge spring selling.
Inventories at year-end were down 23.6 percent (25.5 percent currency-neutral) year-over-year compared to a 1.4 percent decline in reported sales in the quarter.
"Looking to fiscal 2021, with robust product tailwinds at our back, we believe we are set up with the momentum," said Dick Johnson, chairman and CEO, on a conference call with analysts. "That said, the bottleneck situation at the ports remains in flux. Our merchant teams are working hard to maximize productivity and full-price sell-through. We should gradually begin to see receipt flows and inventory levels normalize."
He said beyond the inventory delays due to congestion at domestic ports, COVID-19 is also leading to store closures in Europe and Canada that also played a role in its top-line miss and will continue to impact sales in the near term. Currently, over 10 percent of its global store fleet is temporarily closed to comply with restrictions.
Finally, traffic declines in its largest global tourist market continue to weigh against sales comparisons.
Pressures from inventory procurement and store restrictions come despite generally healthy demand from consumers for most of the company's footwear line-up, with apparel seeing strength in fleece. Multiple divisions comped positively in the quarter.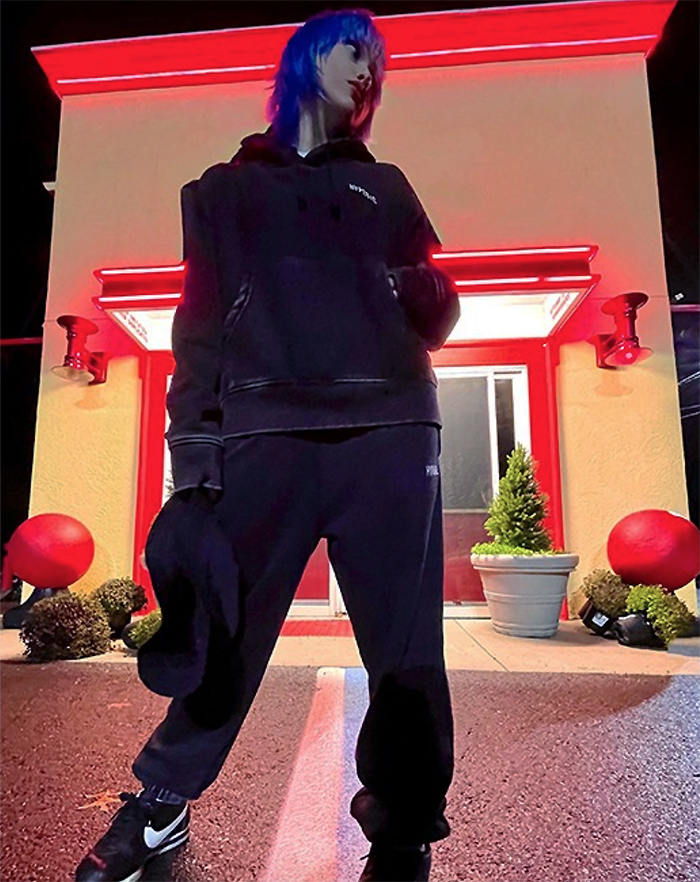 Johnson said, "At a high level, ongoing strength in basketball remained a key driver within footwear. And while performance and running in other categories was impacted by shifts in the launch calendar, elevated storytelling around strategic brands such as Ugg, Crocs and Vans also contributed to the holiday excitement. Within apparel, comfort trends around fleece remain strong, but as was the case with footwear, inventory pressure hurt our ability to entirely meet that demand."
Gross margins in the quarter improved compared to last year in both dollars and on a rate basis given healthy product demand and lowered promotional activity on fresh inventory. That helped partially offset higher SG&A expense, resulting in mid-single-digit earnings per share decline in the fourth quarter.
"Our results were fueled by a solid product pipeline, an exciting holiday campaign and healthy customer demand," said Johnson. "As a result, we drove strong full-price sell-through, healthier margins and higher inventory productivity."
Online Sales Jump 44 Percent In Q4
In the quarter ended January 30, sales decreased 1.4 percent to $2.19 billion, missing Wall Street's consensus estimate had been $2.29 billion.
Fourth-quarter comparable-store sales decreased by 2.7 percent. Sequentially, November started with a low-double-digit comp decline but recovered with modest gains in December and January.
Among channels, direct-to-consumer (DTC), or online, again led to a 44.2 percent sales increase, largely offsetting a 12 percent decline in stores. As a percent of total sales, DTC rose to 27.4 percent for the quarter, up from 18.7 percent last year.
The number of store closures in Europe and Canada, with efforts to maintain social distancing through the higher volume holiday period, resulted in a double-digit decline in-store traffic. By region, U.S. banners were open for nearly 100 percent of total days while Foot Locker Europe and Canada were at approximately 60 percent and Sidestep, at roughly 50 percent,
However, conversion levels were up 33 percent over last year as "our customers continue to shop with intent," said Lauren Peters, EVP and CFO. Average selling prices were up low-single-digits in the quarter while units were down high-single-digits.
By region, in North America, Kids Foot Locker led the way with a double-digit comp gain in the quarter, followed by mid-single-digit gains for Footaction and Champs Sports. For the year, comps grew mid-single-digits at Footaction and low-single-digits at Kids Foot Locker. The Foot Locker banner in the U.S. was essentially flat for the quarter.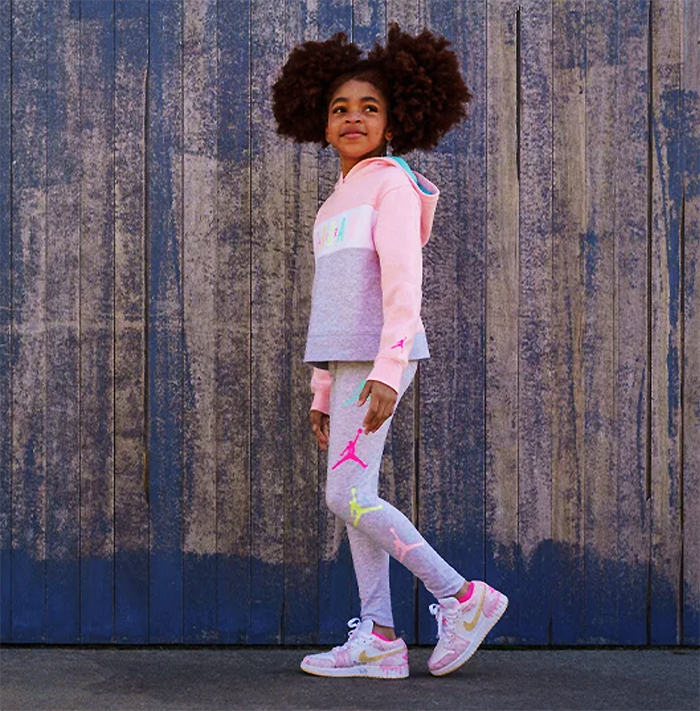 Foot Locker Canada, which contended with numerous store closures, was down double-digits. Eastbay was also down double-digits as sales of hard goods and team performance products faced the continued headwind of lower group sports participation due to the pandemic.
Internationally, Foot Locker Pacific continued its hot streak with comparable sales up double-digits in the quarter and the year. Foot Locker Asia delivered a double-digit comp decline as COVID-19-related store closures significantly impacted the stores' smaller base. Europe also saw a double-digit comp decline at both Foot Locker Europe and Sidestep, reflecting widespread COVID-19 restrictions.
Among product businesses, footwear and apparel comps declined low-single-digits, said Andy Gray, EVP and chief commercial officer. The accessory business was down high-single-digits, primarily due to continued softness in bags and shoe care.
In footwear, gains in North America were offset by declines in Europe. By gender, Kids' footwear performed the best, up high-single-digits, with Women ahead mid-single-digits. Men's footwear was down high-single-digits. 
By category in footwear, men's basketball remained a bright spot in the quarter, up low-single-digits, led by strong storytelling and momentum around key Nike icon product, a strong pipeline of high-heat Jordan releases, and new initiatives from Puma and Reebok. Seasonal merchandise delivered a double-digit gain, boosted by gains in Ugg and the introduction of Crocs. Men's running was down double-digits due to a calendar shift for Adidas Yeezy.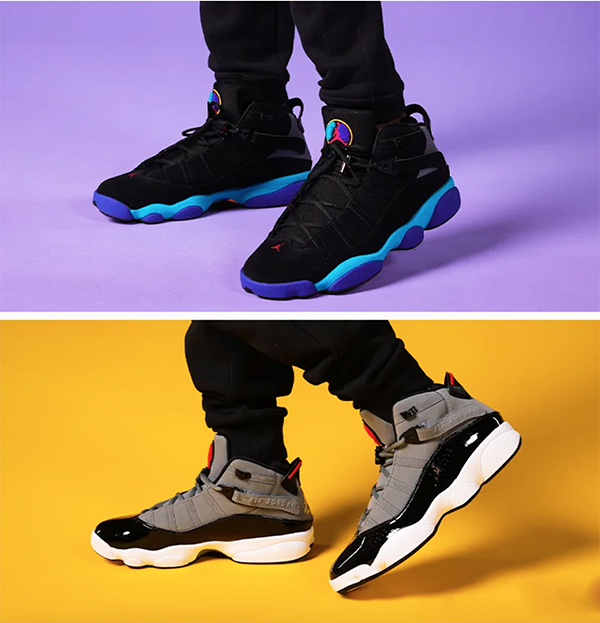 Within apparel, women's led the way with a double-digit gain with kids up low-single-digits. Men's declined mid-single-digits. The fleece and comfort trend remained strong, although inventory constraints limited gains. Fleece was the biggest driver in apparel with good performances by Nike and Adidas, complemented by ongoing partnerships with The North Face, Chinatown Market and an expansion of proprietary brands.
Q4 Earnings Boosted By Improved Gross Margins
Net income in the quarter declined 7.9 percent to $123 million, or $1.17 per share. On a non-GAAP basis, excluding adjustments, EPS decreased 4.9 percent to $1.55 per share, non-GAAP EPS of $1.63 in the comparable prior-year period. Results were well ahead of Wall Street's consensus estimate of $1.34.
Gross margins improved 160 basis points to 33.1 percent in the quarter. The merchandise rate was flat as a meaningful reduction in markdowns, both on a sequential and year-over-year basis, offset by a 90-basis point negative impact from higher freight expenses tied to greater digital sales penetration. Occupancy costs levered by 160 basis points primarily due to a one-time rent abatement. Negotiations continue with landlords for additional rent relief.
SG&A expense increased as a percent of sales by 160 basis points to 21.0 percent as expense controls were unable to offset the impact of the sales decline, coupled with nearly $4 million of PPE expense and 100 basis points of incremental bonus expense versus last year.
For 2020, sales were $7.55 billion, a decrease of 5.7 percent on a reported basis and 6.3 percent on a currency-neutral basis. Comparable-store sales decreased 5.9 percent. Net income decreased to $323 million, or $3.08 per share, from $491 million, or $4.50. On a non-GAAP basis, EPS totaled $2.81 in 2020, a 43.0 percent decrease compared to last year's 52-week, non-GAAP earnings of $4.93.
Looking ahead, Foot Locker said it continues not to provide guidance given the uncertainty of the pandemic. However, Peters noted that sales in the first quarter would be going against a year-ago comp decline of 43 percent as stores in the year-ago period were only open for 50 percent of potential operating days. The company is currently dealing with over 10 percent of its store base facing temporary closures. Promotional pressure on merchandise margins is expected to be lower than the prior-year, although elevated freight costs are expected to remain a headwind, and the company will face costs related to PPE this year versus none in the year-ago period.
Photos courtesy Foot Locker