Elevated by the continued momentum across outdoor and home fitness categories due to the pandemic, Academy Sports reported record earnings and sales in the third quarter in its first report as a public company.
On a conference call with analysts, Ken Hicks, chairman, president and CEO, pointed out that the 16.2 percent same-store gain was boosted by double-digit gains across a number of categories fueled by the pandemic. However, he also noted that the quarter marked Academy's fifth consecutive quarter of same-store gains as the chain continues to benefit from changes put in place since Hicks took over as CEO in early 2018.
"We've worked hard over the past several years to improve our competitive position as we move forward to our vision to be the best sports and outdoor retailer in the country," said Hicks. "Our business has performed strongly during the past several quarters and well before the COVID-19 pandemic. We strategically invested in our key initiatives, including power merchandising, omnichannel and our focus on the customer. We saw these efforts continue to pay off in the third quarter of 2020."
In the quarter ended October 31, sales rose 17.8 percent to $1.35 billion. Wall Street's consensus estimate had been $1.25 billion.
Net income reached $59.6 million, or 74 cents per share, a 109 percent increase over $28.6 million, or 38 cents, in the third quarter of 2019.
Pro forma adjusted net income, which excludes the impact of certain non-cash and extraordinary items tied to the IPO and debt repurchases, was $73.7 million, or 91 cents, a 188 percent hike over adjusted net income of $25.6 million, or 34 cents per diluted share, in the third quarter 2019.
The 91-cent adjusted EPS was more than double Wall Street's consensus estimate on an adjusted basis of 36 cents.
Sports & Recreation And Outdoors Pace Comp Growth
Hicks said the comp gain reflected increases in transactions, units and average unit retail (AURs). The sports & recreation division had a "strong" double-digit increase led by bikes, outdoor games and fitness equipment purchases. Outdoor saw "strong" double-digit growth propelled by increases in fishing, camping and hunting categories "as our customers continue to participate in more outdoor activities," said Hicks.
Comps for its footwear division increased mid-single-digits with strength in work footwear. A low-single-digit decrease was seen in apparel due to the decline in licensed apparel as Academy anniversaries strong sales from the Houston Astros' 2019 World Series appearance and the impact from the delayed back-to-school selling season.
E-commerce continued to drive significant revenue and profit growth, "as well as deeper customer relationships," said Hicks. He added, "We've made our website easier to navigate, improved our content and added new services — all of which have improved the customer experience."
Online Sales Vault 96 Percent
E-commerce net sales jumped 95.9 percent in the quarter. As a percent of sales, online increased 7.5 percent from 4.5 percent in the year-ago quarter. BOPIS (buy-online, pick-up in-store) and curbside pickup programs comprised approximately half of e-commerce sales for both the quarter and the year-to-date periods. Including ship from store, BOPIS and in-store sales, stores contributed over 95 percent of Academy's total sales for the quarter.
"Third-quarter sales were the result of our large differentiated product offering which lends itself well to the ongoing trends of home fitness, staycations, road trips, and outdoor activities like fishing, camping, hunting, outdoor cooking, and games," said Hicks. "We offer fun f0r the whole family through a variety of products in many activities."
He added, "Our everyday value resonates during times of economic uncertainty. We offer customers a convenient and safe shopping experience both in-store and online. We're here for active families and love to make fun memories together, but we also show up for our communities during difficult times when the fun is harder to find."
Gross margins in the quarter improved 110 basis points to 32.7 percent. The improvement was driven by merchandising actions, including lower markdown rates and clearance volumes. This was partially offset by a sales increase in hardline categories, which generally carry lower merchandise margin rates but have a higher ticket.
Reported SG&A was up 16.1 percent to $309.2 million but was reduced as a percent of sales to 26.6 percent from 27.0 percent a year ago. Excluding nonrecurring expenses associated with the company's October IPO consisting of $19.9 million in additional stock compensation expense and $12.3 million for the settlement of the company's private equity sponsor's monitoring agreement, the SG&A expense rate would have shown a 280 basis point improvement to 24.2 percent.
Adjusted EBITDA jumped 64.1 percent to a record $145.7 million for the third quarter, up from $88.8 million in the same period a year ago.
Academy continued to strengthen its balance sheet. In November following its third quarter, Academy reduced its debt by $630 million and refinanced and extended the remaining $800 million in debt through 2027. In addition, Academy extended its undrawn $1 billion ABL revolving credit facility through 2025. Hicks said, "We believe these actions, along with our continued strong performance this year, have positioned us for ongoing financial stability."
Net cash provided by operating activities improved to $857.2 million for the year-to-date period, up from $94.8 million for the year-to-date 2019. Adjusted free cash flow year-to-date was $843.4 million compared to $42.2 million for the year-to-date 2019.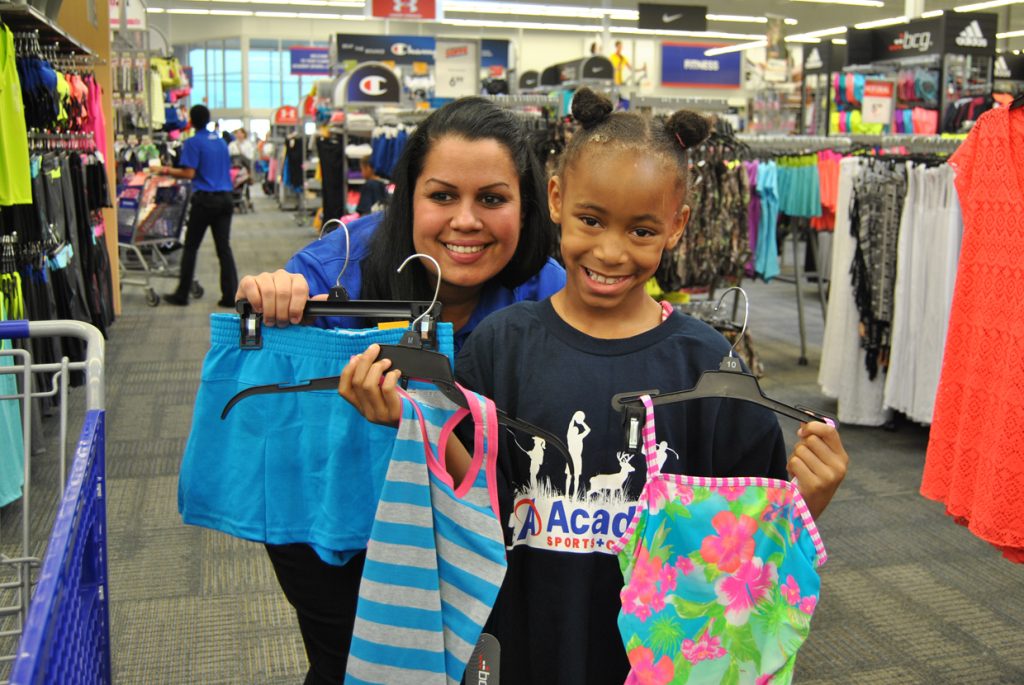 Inventories Down 19 Percent
Inventories at the quarter's end were down 19 percent due to significant sell-through to support the 18.3 percent year-to-date sales gain and challenges keeping stock in certain high-demand categories during the pandemic.
"Our inventory position through the third quarter has improved in almost all categories," said Hicks. " Firearms and ammunition will continue to be challenged for the foreseeable future; however, inventory continued to flow in all of our divisions during the quarter allowing us to experience strong sales. We've been working collaboratively as a preferred retailer with all of our business partners, including our merchandise vendors and logistics partners, to improve our in-stock positions and merchandise."
Michael Mullican, EVP and CFO, added, "Despite challenges during the year to maintain in-stock levels in certain very productive categories, we believe that our inventory is now at an acceptable level in most categories and that we are in a good position to support our current and planned sales velocity and continue to improve even more in the near future."
Hicks said that while Academy's third-quarter performance was strong, the retailer continues to work on initiatives to support future improvement.
He said, "In our e-commerce environment, we've launched ship-to-store in advance of the holiday season and continue to focus on search and checkout optimization opportunities. In stores, we're focused on leveraging our systematic capabilities to further align team member schedules and responsibilities with the customers' traffic patterns. In the supply chain, we continue to focus on distribution centers and logistics efficiencies by enhancing processes and systems optimization. In marketing, we continue to improve our targeted marketing capabilities to better communicate with our customers in a personalized fashion. In merchandising, our focus remains on continued advancements in our replenishment and allocation systems as well as product placement within our store environments."
Looking ahead, Academy declined to provide guidance due to the high level of uncertainty created by numerous external factors including the pandemic.
"This was a significant accomplishment that our entire team delivered in a challenging quarter filled with many important achievements," said Hicks. "We continue to work on our key strategic initiatives including power merchandising, omnichannel and customer focus, which we believe will position us well for the future."
Photos courtesy Academy Sports + Outdoors