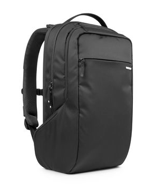 Incipio Technologies Inc. has acquired Incase Designs Corp., the maker of numerous laptop bags and cases for Apple devices as well as camera and GoPro bags.
Terms were not disclosed.
"I've always admired the brand for their exceptional products and impeccable curation," said Andy Fathollahi, founder and CEO, Incipio Technologies Inc. "Over the years, Incase has continued to maintain a strong position
within the market, and by doing so they've been able to create a
cult-following of loyal brand advocates. The acquisition of such a coveted brand is of great significance to me and the rest of the team here at Incipio. Both brands stand for quality and protection and with Incase as part of the Incipio family, we will be able to strategically place the Incase brand alongside our portfolio of owned and licensed brands to maximize category performance."
Leveraging Incipio's global distribution network and world-class logistics and operational foundation, Incase will be bolstering its own infrastructure with an appetite for growth.
"This is a monumental event for us," said Tony Held, Incase co-Founder and CEO. "Andy and the Incipio team have a deep understanding of our brand and they are aligned with us on the go-forward strategy. This partnership will serve to be extremely instrumental to Incase's growth and will provide us with the means to deliver a better experience through good design to a much larger audience worldwide."
"There is a great synergy here," said Moses Aipa, Incase VP of brand and creative. "As we continue down the path to evolve the brand while expanding our product offering through the creative lifestyles of our consumers, it's amazing to know that we will have such a strong support system behind us through this partnership with Incipio."
Incase will continue as a stand-alone brand and retain its global headquarters. The financial details and terms of the agreement are confidential.
Incipio's portfolio of brands now include:
Incipio, an award-winning designer and manufacturer of mobile device accessories and technology solutions.
Braven, a premium Bluetooth high fidelity audio brand that is now one of the fastest growing wireless audio brands in the industry.
Incase, the original designer and manufacturer of bags and accessories centered on the lifestyles of individuals who create on the Apple device platform.
Tavik, an original lifestyle brand cultivated from modern beach culture, recognized for redefining and uniting the modern age with beach heritage.
Clam Case, a designer and manufacturer of protective iPad keyboard cases dedicated to enhancing productivity.
Incipio has licensed relationships with TUMI, Kate Spade New York, Jack Spade, Burton, Trina Turk, House of Harlow 1960, Laura Trevey, and iGo.