By Eric Smith
In 2019 and particularly the fourth quarter, Thule Group AB notched enough revenue growth elsewhere in the world to overcome what CEO Magnus Welander called a "challenged" U.S. market.
Companywide, the group reported underlying EBIT rose 10.6 percent in the fourth quarter on a 4.7 percent revenue gain. On a currency-neutral basis, sales were up 0.6 percent, with strength in other global markets offsetting a 5.7 percent revenue decrease in the Americas region, specifically because of softness in the U.S. For the full year, the Americas region suffered a 1.2 percent decline.
"From a geographic point of view in Region Americas, we continue our strong performance in Canada and Brazil, while the U.S. market has been the more challenged," Welander said on Wednesday's earnings call with analysts.
Why was the U.S. so challenged last year, especially in Q4? The quarterly and full-year declines were due primarily to low-margin OE contracts providing a drag on sales, but those contracts have been phased out and should no longer negatively impact revenue, Welander said.
"Without those OE contracts' drag, we would have seen a growth of 1.4 percent," he said on Wednesday's conference call with analysts.
Another factor in the U.S. decline was the "active with kids" category, which saw revenues dip 3 percent. Welander said the category fell victim to aggressive discounting from a competitor in the jogging stroller subcategory. Thule insisted on maintained its pricing there and therefore suffered in unit sales.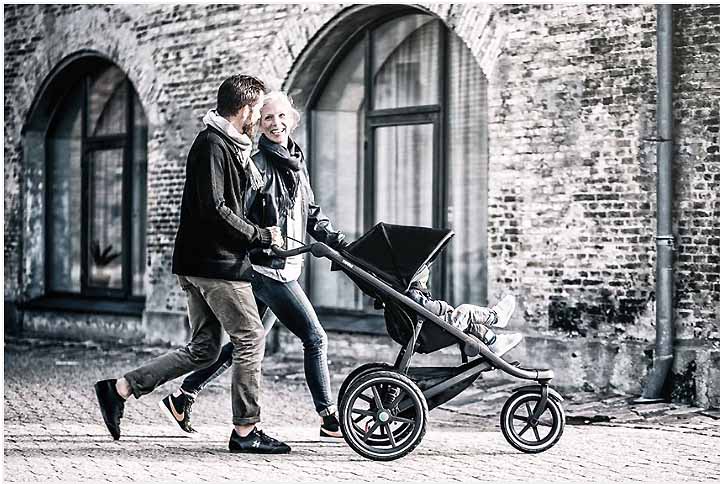 "Seven percent of the [Americas] region's sales is focused today on our jogging stroller, the Thule Urban Glide, shown above," Welander said. "Although very appreciated and a great product, it has one major competitor in the U.S. market. And for reasons known only to that company, they decided for the entirety of 2019 to be extremely aggressive on discounting those products."
But he added that the company expects to regain market share in this product category as that competitor has already raised prices, which bodes well for Thule.
"We believe they cannot maintain those types of strategies going forward, and we are convinced that we will regain growth in that jogging stroller category," Welander said. "And on top of that, as you might have seen earlier this week, we're also launching a new stroller that we believe is very suitable for the North American market, the Thule Spring—a small everyday stroller. So we are convinced we will turn that negative to a positive in 2020."
Otherwise, for 2019 and Q4, the company saw success across its footprint and with growth in all four categories— "sport and cargo carriers" (e.g., roof racks, roof boxes and carriers for transporting cycling, water and winter sports equipment, and rooftop tents mounted on a car); "active with kids" (e.g., bicycle trailers, buggies and child bike seats); "RV products" (e.g., awnings, bike racks and tents for motorhomes and caravans); and "packs, bags and luggage."
"Over in Europe and our Rest of World region, generally we can say we're doing really well across most countries," Welander said. "For example, Southeast Asia has been very strong in luggage. Germany, France and other large markets like the U.K. have been doing really well. The only underperforming region has been Russia and we had a slow start in the Nordic region for 2019, but that was also due, as we have previously communicated, to the fact that we had a very large one-off business in 2018 at the beginning of the year, so a comparative number that was difficult to make up to. Overall, from a geographic perspective, we're very happy with most of the markets."
Thule indeed enters the new year with momentum both here and abroad thanks to some moves the company has made in recent months.
Though the company's fourth-quarter acquisition of fly rod vault maker Denver Outfitters won't have a material impact on revenue, the move enhances Thule's expanding portfolio of products focused on an active lifestyle in the adventure camping segment.
"Denver Outfitters [is] a small company, sales below US$1 million, but [it's] still the leading player in the category in North America," Welander said.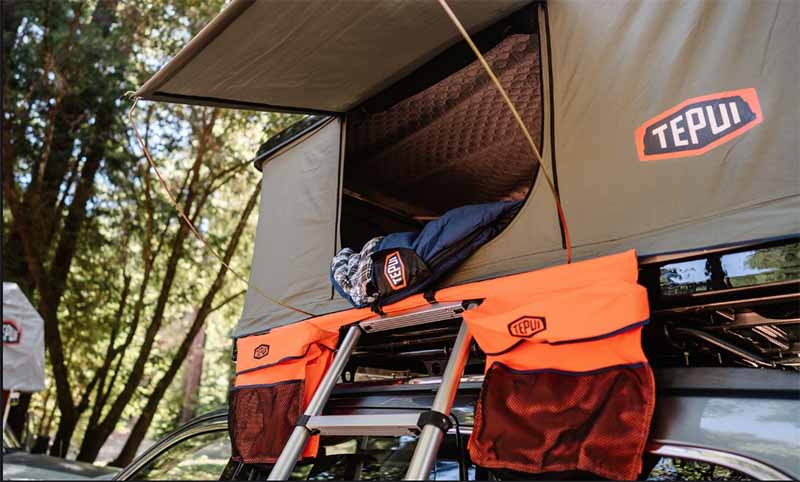 It follows the category additions of rooftop tents and van awnings for the North American market in recent years, most notably Thule's $9.5 million acquisition of Tepui Outdoors Inc. in December 2018.
"The acquisition will not have a major financial impact on our company, but … it matches very nicely with the rooftop tents [company] that we acquired late 2018 and some other additional products that we have launched in terms of awnings on SUVs and some other products in what we call adventure camping and adventure life. It broadens our offer in that category."
The company said it's taking a similar approach with its newest asset—scale up production and distribution while actively growing the segment. And Thule said it will rebrand both Tepui and Denver Outfitters products under the Thule brand this year, with sales for each to be reported under the Sport and Cargo Carriers category
"There will be, of course, some clear synergies by also rolling the Denver Outfitters business into the Thule Group," Welander said. "And with immediate effect as of the season, this spring, the products will be sold under the Thule brand. And at the same time, we're also rolling out the previously Tepui branded rooftop tents as Thule branded products globally as well."
Also, Thule said it continues to make progress on the product development center and test facility it's expanding in Hillerstorp, Sweden. The SEK 100 million (US$ 10.4 million) project is on target to be open in the spring of 2021, Welander said.
"We are now investing just as much in an expansion of our world-leading product development," he said in November. "We get an optimized working environment for increased numbers of employees in design, construction and prototyping, as well as an expansion of our advanced global test center. At the same time, the new buildings give us the opportunity to improve material and freight flows for manufacturing."
With softness in the Americas apparently behind it, acquisitions beginning to impact category and revenue growth, and new developments on the horizon, Thule remains optimistic for the year ahead, Welander said.
"Our long-term strategy, with major investments in sustainable product development of fantastic products, building a strong global brand, cost-effective assembly plants and efficient logistics leaves me convinced that we have an exciting year ahead of us," he said.
Photos courtesy Thule