"The feeling of C1 is so pure. I fell instantly in love with the sport because it is so unique. To me, the feeling is like telemark skiing in many ways – it's more difficult, but when you can make it look good and style your lines – it's incredible."
Writer: Travis Poulin
You may find Garrett Mays gutting a brand new kayak. As he is ripping out the insides of a perfectly good boat the sight may confuse some, but the process is a lifestyle for the 23-year-old paddler. Mays converts his kayaks from standard issue to C1 (canoe-1) style. Instead of sitting like most do in a kayak, Mays kneels. The conversion requires precise positioning of padding for the knees and crotch and is not appealing to all. Navigating a boat in this fashion is very difficult, but Mays does so with finesse, grace and style.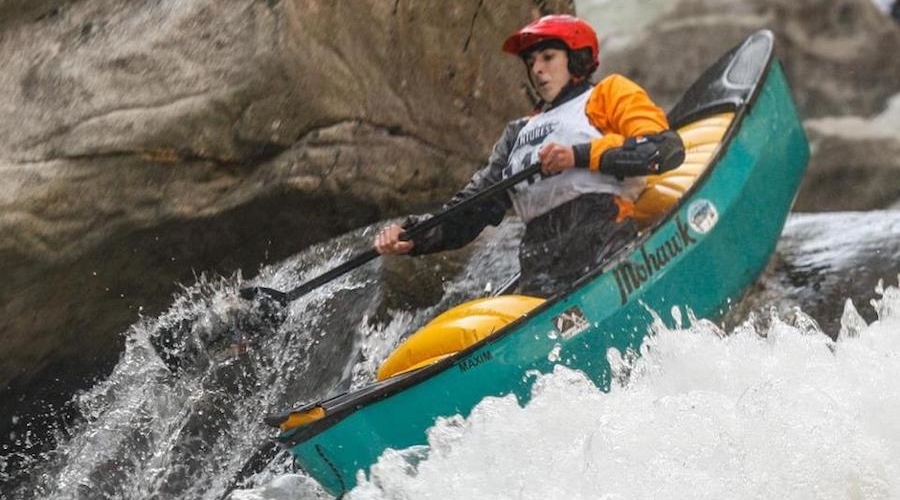 Mays does with one paddle blade what many fear to do with two. The Soddy-Daisy, TN native (or as he refers to it – "Soddy-By God-Daisy") is a member of a select few boaters in the C1 category. This may not seem like a big deal until you take into consideration that Mays is running class V rapids – sometimes in an open-boat canoe, but usually in a converted kayak. In the kayak fashion, the paddler wears a spray skirt like a normal kayak.
Mays spends his winters in Tennessee where he can paddle while working at a local Rock Creek Outfitters and his summers in Colorado where he uses his C1 skills as a safety boaters for rafting companies. The safety boater's job is already a difficult one – rescuing people who have fallen out of commercial rafts by paddling them to shore – but Mays does it in his kayak in traditional style.
Bio
Age: 23
Years boating: 8
Sponsor: Mohawk Canoes
Preferred Gear: Canoe – Mohawk; Kayak – Jackson; PFD – Stohlquist; Helmet – Sweet Protection; Paddle – Werner Bandit; Shoes – Astral; Dry gear – Kokatat
Achievements: Multiple podiums at the Green River Narrows Race (referred to by American Whitewater as "no doubt the single most famous, most respected and most competitive creek race on the planet); Three first place finishes at the Ocoee River Race in Tennessee; Featured in The Canoe Movie 2
"There's no feeling like it," Mays said of the C1 style. "This discipline of boating requires more finesse than standard kayaking. Don't get me wrong, I still love regular kayaking, but with C1 you have to read the water in a different fashion without the option of using the strong paddle strokes you can with a normal kayak paddle."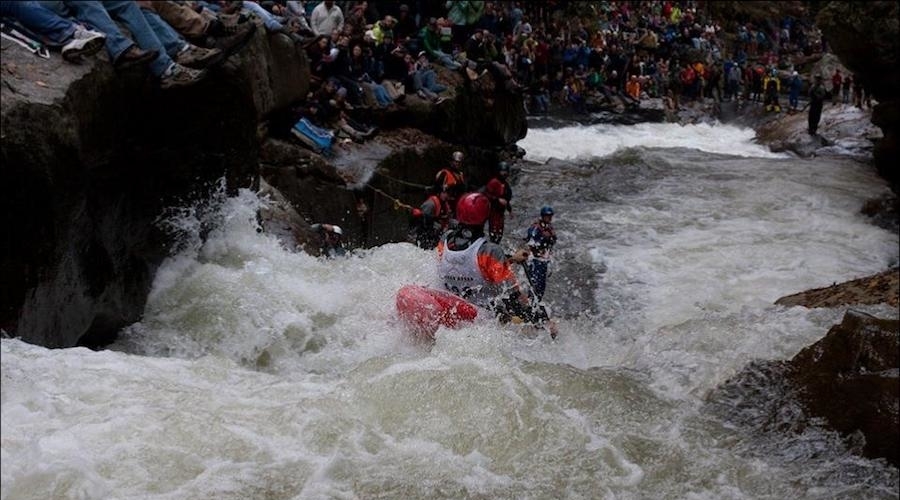 Mays entered the C1 lifestyle when a friend recommended he try a canoe race after years of whitewater kayaking. He ended up winning the race with very little C1 experience. Mays began open-boat canoeing whitewater, a sport he still loves, but found his balance of comfort and skill in a C1 kayak.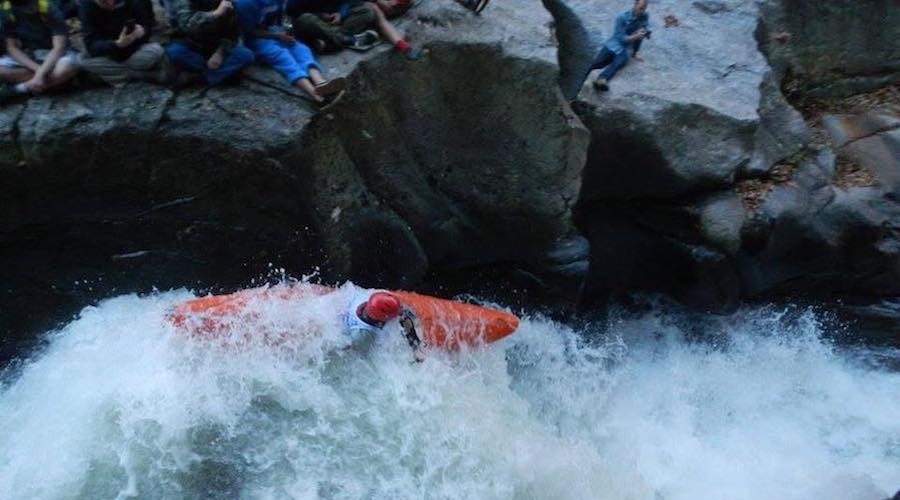 "The feeling of C1 is so pure," Mays said. "I fell instantly in love with the sport because it is so unique. To me, the feeling is like telemark skiing in many ways – it's more difficult, but when you can make it look good and style your lines – it's incredible."
Lead photo courtesy Todd F Niemand